3 cities want to host the next Democratic convention: Inside the negotiations
The contenders include Atlanta, Chicago and New York City.
As Democrats set their sights on the 2024 presidential cycle, several prominent party figures remain at odds over which blue city should host the next Democratic National Convention. The final choice -- which has narrowed to Atlanta, Chicago or New York City -- would reflect, in part, what Democrats see as their political path to the White House in the coming year.
A DNC official confirms to ABC News that Houston is no longer in consideration, though it was.
Democrats expect the party's final decision will come sometime in the spring, following a similar timeline established in 2019, when Milwaukee was chosen as the 2020 DNC host city. Plans to host tens of thousands of attendees in the midwestern city were later upended by COVID-19 restrictions and transformed the gathering into a virtual broadcast presentation incorporating other elements from across the country.
Although the 2024 city preference broadly rests with President Joe Biden, the lead-up to the party's decision is full of intraparty jockeying. Democrats from various corners of the U.S. have been touting regional politics, historic ties to policies and voter demographics in hopes of bolstering their case for hosting privileges, which also traditionally serve to symbolize the party's platform and future aspirations.
Southern Democrats argue their electorate has been a catalyst for the party's political success in recent elections, given that Georgia voters contributed to Biden's 2020 victory while also helping Democrats claim and then retain a majority in the Senate. In a recent letter addressed to Biden, a group of more than 65 Southern Democratic lawmakers and political leaders cited these electoral gains, as well as the South's legacy in the civil rights movement, as reasons for backing Atlanta as the top choice for the 2024 national convention.
"Everything we have accomplished as a party since January of 2021 can be traced back to Georgia, and specifically, to the metro Atlanta area which swung the state in our favor," the letter said.
The Southern Democrats also argued that choosing Atlanta would "inspire Democrats in other competitive Southern states to run, to organize, to fundraise, and to volunteer in what is now truly fertile Democratic territory."
According to former Alabama Sen. Doug Jones, who helped organize the letter, the South is poised for a groundswell of Democratic support.
"It is the message I think that Democrats want to show -- that we see the potential in the South, we understand how elections have been going there, but we see the potential of the South. We appreciate that. And second of all, the strongest base of the Democratic Party is the African American vote, and Atlanta and Georgia are the heart of the civil rights movement, [given ties to] Dr. [Martin Luther] King, John Lewis, I mean, it just makes perfect sense," Jones told ABC News.
Farther north, Midwestern Democrats are coalescing around Chicago's pro-labor history and proximity to perennial battleground states like Michigan and Wisconsin in their case for the nation's third-largest city.
Similarly to the South, proponents of hosting the convention in the Midwest say the host city's significance could affect support in surrounding political landscapes at a time when Democrats are facing hurdles with support from blue-collar workers who have historically been a key voting bloc for the party base.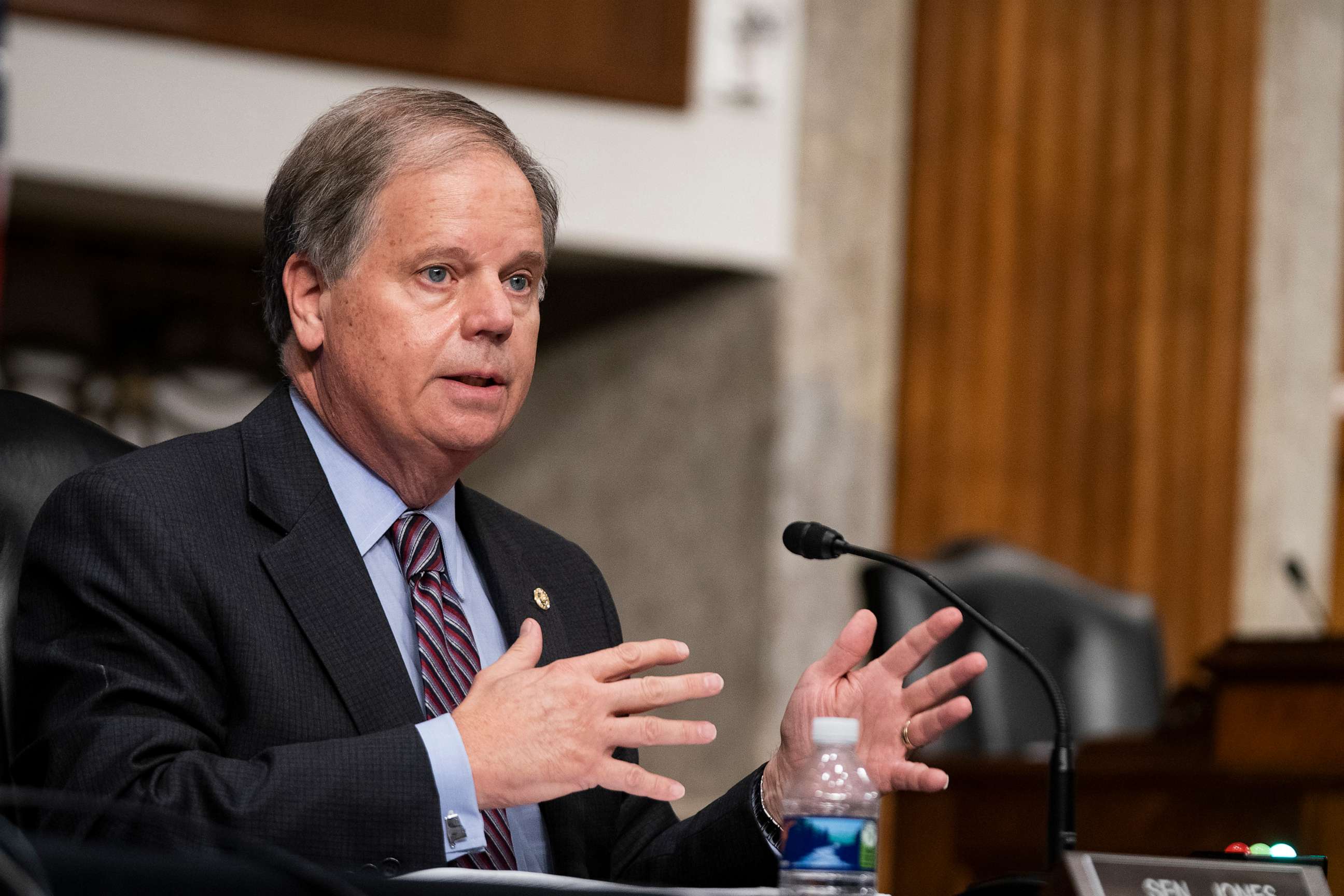 "The Midwest makes or breaks presidential campaigns. Wisconsin has been the tipping-point state [that decided] both of the last two presidential elections. We are right next door to Chicago. Michigan's not far, Minnesota is a key protector [of the battleground map]. Iowa is an aspirational state to flip. This is ground zero for the states that will take things one way or the other," said Ben Wikler who serves as the Wisconsin Democratic Party chair.
Chicago-area labor groups are also voicing concerns about the potential for implied mixed messaging regarding the party's policy platform if the convention were held in Georgia, a "right-to-work" state, which forbids union membership as a condition of employment -- but, its critics say, also weakens the power of unions to negotiate with employers.
Chicago Federation of Labor President Bob Reiter told ABC News that the possible scenario of a convention in Georgia would make it difficult for Democratic delegates who are also part of labor groups to attend in a spirited way.
"It'll be one of those things where, you know, folks will fly in and out to attend the convention but [regarding] the engagement around it, there'll be a lot of hand wringing [about] even sitting in Atlanta … it's not going to be something that'll necessarily inspire anybody to get fired up and go, at least from our side of the fence," Reiter said in an interview.
His concern leans on the president's own expressed priority of pro-union labor, which also has battleground symbolism. After reiterating his belief in building a "blue-collar blueprint to rebuild America" during this year's State of the Union address, Biden traveled to a union training center in Wisconsin the following day.
Although New York City is not historically a competitive presidential battleground, advocates for the nation's biggest city, including Mayor Eric Adams, are also casting its vast labor force as a major facet of its convention bid.
"The Democratic Party is the party of labor and there's no greater union town than NYC," Adams tweeted this week while also calling out a joint effort with the Hotel and Gaming Trades Council, a local union, to promote New York City as a top DNC pick in a recently produced television ad.
"We're a union town, labor strong and worker proud. Like New York, like the Democratic Party, we are diverse but not divided," the ad boasts.
Despite efforts by two of the three cities in consideration to put a spotlight on labor, in defense of Atlanta, Jones said the goal is not to "pit labor against labor by any stretch."
"You go where you want to promote your presence, and the Democratic Party will always promote organized labor and we can promote it in Georgia just like we can anywhere else," the former senator said.