360 View of the Balloon Drop at the Republican National Convention
Get a 360 view inside the Quicken Loans Arena as the balloons drop.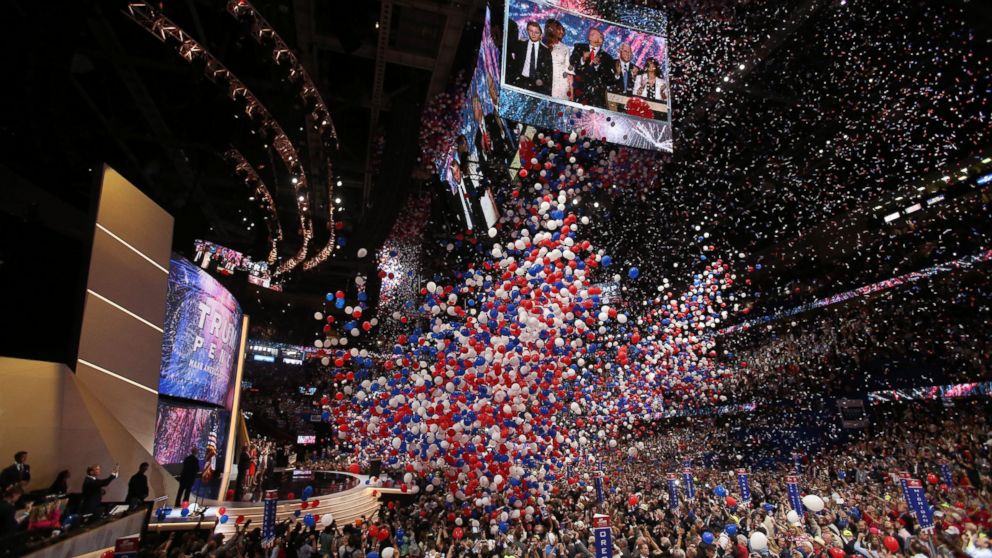 — -- The final night of the Republican National Convention concluded with a traditional ending for an unconventional candidate.
Some 125,000 red, white and blue balloons and 1,000 pounds of confetti that were tied up at the ceiling for the week were finally released on the Quicken Loans Arena crowd. Fireworks erupted outside the "Q." On the Jumbotron read "Trump Pence Make America Great Again."
The Republican presidential nominee, Donald Trump, was joined on stage by his family and his Vice Presidential pick Mike Pence.
The rock song "All Right Now" played while the balloons dropped, followed by the Rolling Stones song "You Can't Always Get What You Want."
Watch a 360 view of the Quicken Loans arena as the balloons and confetti fall.
Watch in full 360 video here or in VR with the Littlstar app for iOS, Android, Samsung Gear and Apple tvOS.