— -- President Donald Trump's negative comments about Mexican Americans and immigrants — both on the campaign trail and in office — inspired Judy Canales, a Democrat and Latina in Texas, to fulfill a long-held dream to run for Congress.
"How dare he talk about my heritage and my community in that way," Canales said.
A friend's encouragement also helped her make the plunge.
"To have someone actually point out to me who knew me, and say, 'You can do it'," Canales, wiping tears from her eyes, told ABC News' senior congressional correspondent Mary Bruce, "So I thought, 'I'm good. I've got to go for it'."
Canales is seeking her party's nomination to challenge Republican Rep. Will Hurd in Texas' 23rd Congressional District, which stretches from San Antonio to El Paso.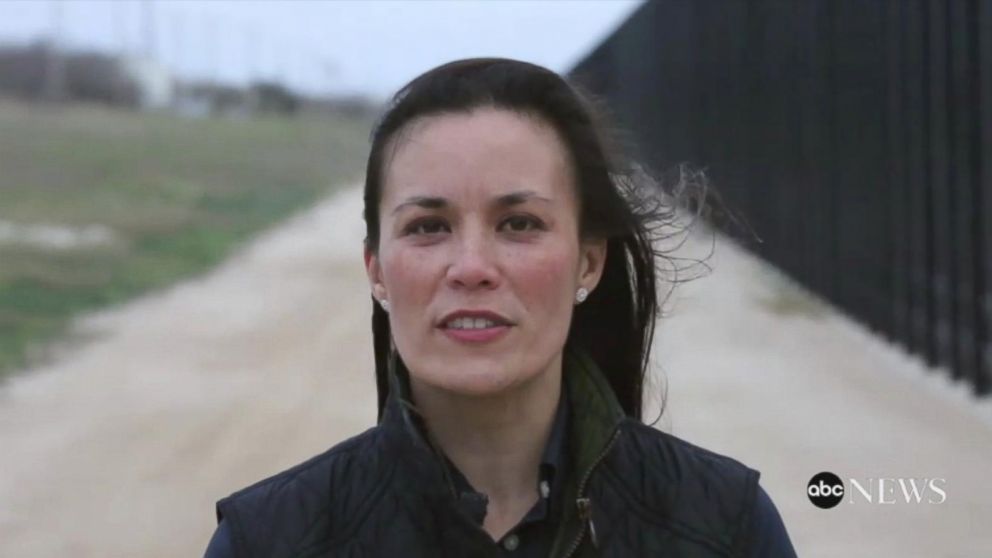 She is one of more than 50 women running for Congress in primaries in Texas on Tuesday, a record. That is in addition to the 110 Texan women seeking local office this election season, which is also a record for a conservative state that has traditionally swayed toward male representatives.
Of the state's 36 congressional representatives, only three are women.
The so-called "pink wave", which includes a large class of Democratic-hopefuls, is facing tough odds.
They are running in a deeply-red state where many of the seats are held by men. And, because so many of these women are slated to face off against fellow female candidates in primary fights, this might mean the field could ultimately narrow significantly.
Nationally, more than 400 women have thrown their hats in the ring to vie for seats in Congress, according to the Center for American Women and Politics at Rutgers University.
The increase in female candidates in Texas is part of a broader national trend this midterm election season, said Michele L. Swers is a professor of American government at Georgetown University and an expert on women in politics.
"If you're in a midterm year, usually the president's party looses seats and the opposition party is a little more motivated," she said. "The election of President Trump was a major earthquake and that in combination with the 'Me Too' movement has motivated a lot of women to decide that they want to get involved with politics in a way they haven't before."
The current "pink wave" movement also parallels the 1992 elections, a watershed moment for women in politics, Swers said. Roughly 106 women ran for House seats in the general election.
"Back in 1992 some women got motivated by what they saw in the Clarence Thomas hearings — which were also about sexual harassment at the time — and noticing that there weren't really any women in the Senate," Swers said.
That year, nationally, 11 women won major party nominations for Senate races.
This year, the high number of members of Congress not seeking re-election has also opened opportunities for women seeking office.
They are women like Gina Ortiz Jones.
A year ago, she worked for the Trump administration as a director in the Office of the U.S. Trade Representative. She left that position and decided to run as a Democrat after watching the president take actions she viewed as harmful to women and minority groups.
Alma Arrendondo-Lynch, a dentist and rancher, also wants to represent Texas'23rd Congressional District, as a Republican. She is mounting a primary challenge against Hurd, whom she said has been too soft on social issues and immigration. She said Republicans in Congress need to do more to back Trump.
"If we get enough people that are conservatives like myself who have the passion in their heart, yes, we can shake up Washington," Arrendondo-Lynch said.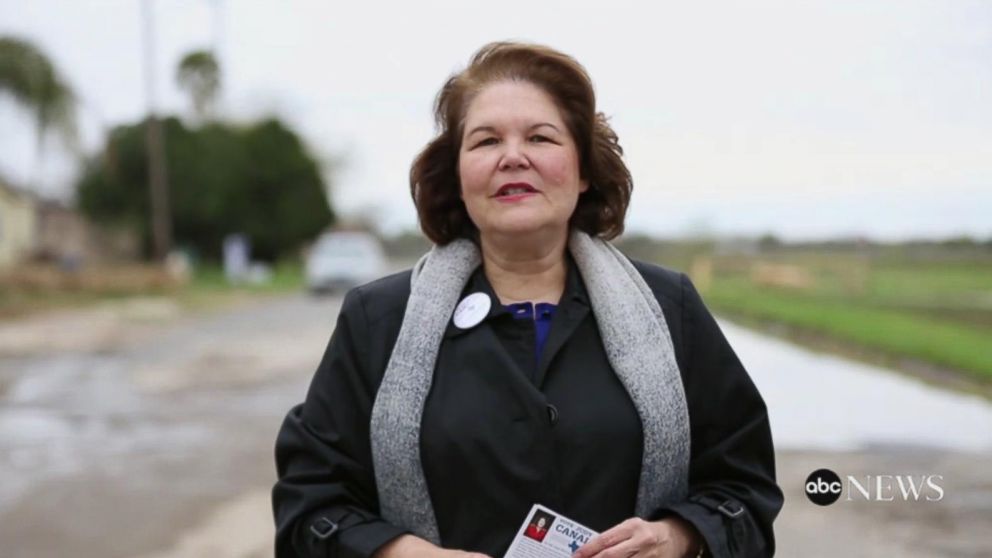 Ortiz Jones, an openly gay veteran whose mother immigrated from the Philippines 40 years ago,told ABC News that no one should be surprised by the increase in female candidates.
"They have stepped up and said, 'You know what? I'm done assuming somebody is going to do for me that which I can do for myself'," Ortiz Jones said.
One of the most closely watched races is a showdown in South Texas where two women are running in the state's 7th Congressional District, another top target for Democrats after Hillary Clinton flipped the district blue in 2016.
Lizzie Pannill Fletcher and Laura Moser are among several Democrats running in Tuesday's primary where Republican Rep. John Culberson is running for reelection.
The race is notable, in part, because the Democratic Congressional Campaign Committee — which tends to largely target GOP candidates — released negative research about Moser.
For her part, Moser, a former journalist who created Daily Action, a civic engagement tool, says she never expected to run for office.
"I'm one of those women who never ever had it on my radar to run for office but was really mobilized by the election of Donald Trump" she said. "I'm just proud to be apart of it with all these women all over the country... We're in it together and we're going to win."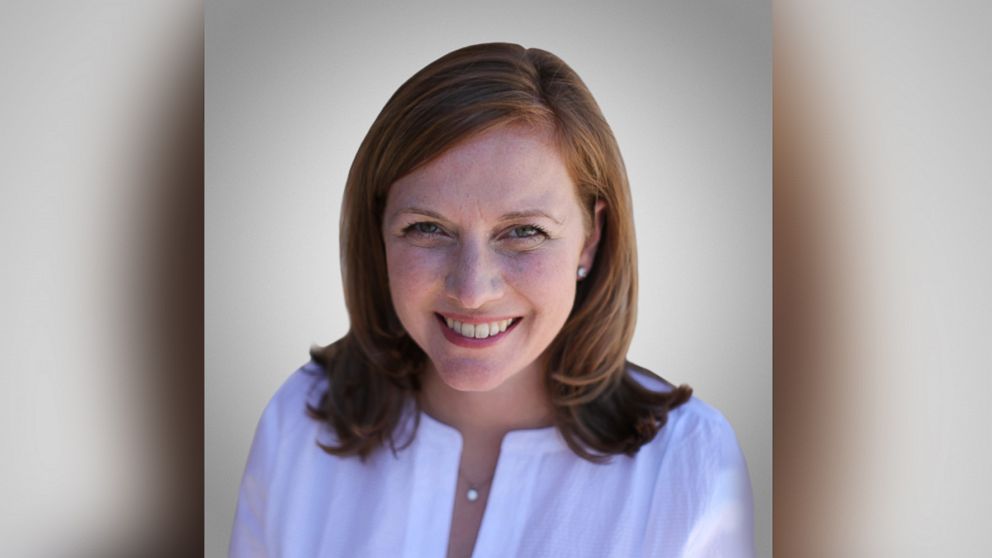 Fletcher, her opponent, is endorsed by Emily's List and the Houston Chronicle.
Both Moser and Fletcher's campaigns are powered by women from their campaign managers to volunteers. And both campaigns have a fellows program for high school students and young adults — efforts they say are aimed nurturing the next wave of women in politics.
Among them are people like Jen Schmerling who quit her job as an engineer to become a regional field director for Fletcher's campaign.
"I really wouldn't want to look back at 2018 in 20 years and think I didn't do anything to help the situation," Schmerling said.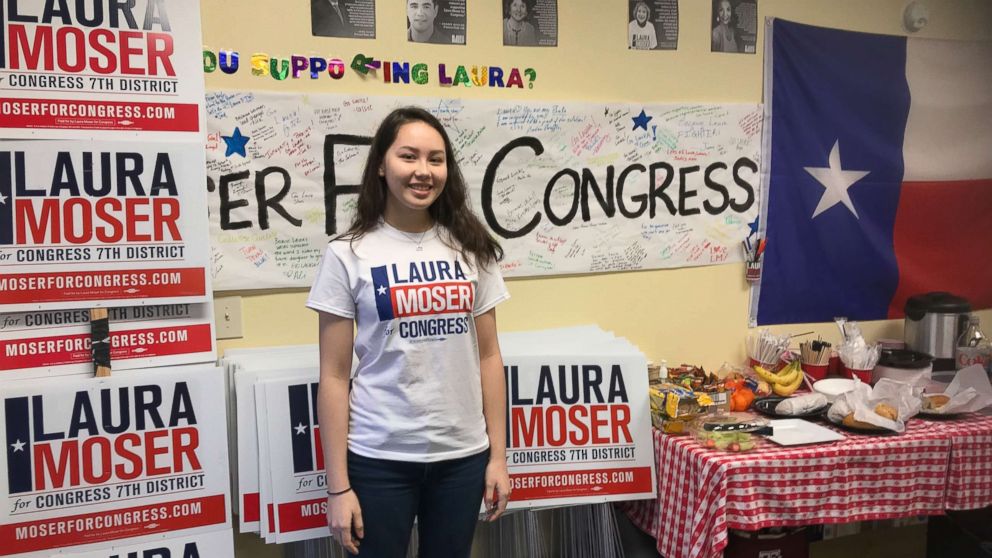 Women on both campaigns say picking a diverse team was intentional.
"It's incredibly important for me to build a team full of women," Erin Mincberg, Fletcher's campaign's manager said. "I was lucky to have women bring me up along the way and it's very important for me to find good, smart, passionate women and help bring them up."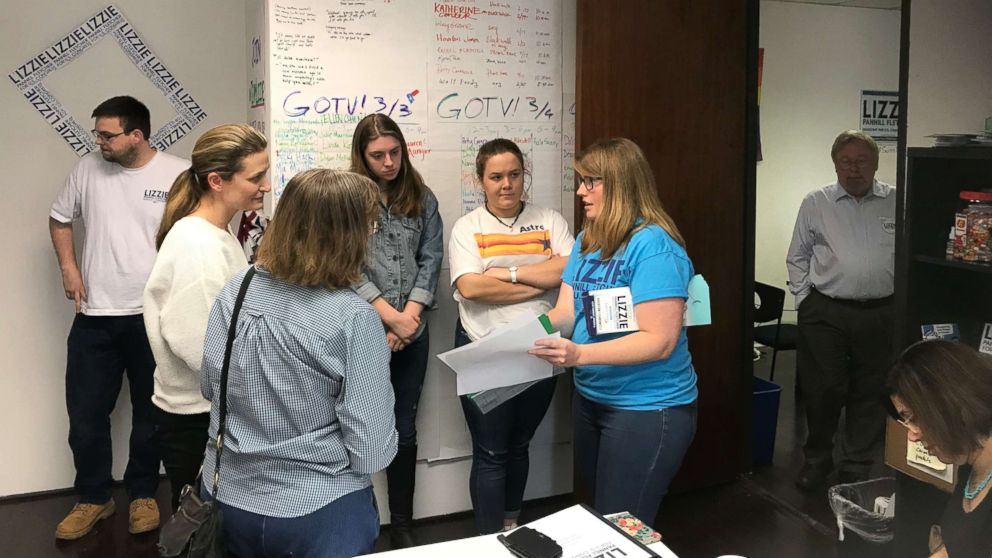 ABC News' MaryAlice Parks and Quinn Scanlan contributed to this story.