As more investment scams are revealed, as the market drops and as the Securities and Exchange Commission tries to show it is being more vigilant, another Ponzi scheme was unveiled today -- this one allegedly targeting deaf investors in the United States and Japan.
The SEC said today it stopped a Ponzi scheme run by Hawaii-based Billion Coupons, Inc. (BCI) and its CEO, Marvin Cooper, by obtaining a court order that freezes their assets.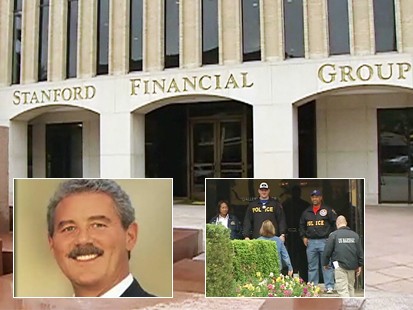 "A Ponzi scheme targeting members of the deaf community is particularly reprehensible," Rosalind Tyson, regional director of the SEC's office in Los Angeles, said in a statement.
The allegations came on the same day the SEC unveiled a new enforcement chief, after weeks of complaints the agency has not done enough to uncover fradulent investment schemes.
Starting in September 2007, BCI and Cooper raised $4.4 million from 125 investors in part by conducting seminars at deaf community centers, according to the SEC. The agency alleges that Cooper misappropriated at least $1.4 million to buy a new home and cover other personal expenses.
According to the SEC, BCI told investors that their money would be safely invested in foreign exchange markets and yield a return of up to 25 percent. But BCI invested a net of just $800,000 in foreign trading, of which the company lost more than $750,000, the SEC says.
Having failed to raise enough money to pay investors what they had been promised, the SEC says BCI then paid returns to existing investors from funds contributed by new investors.
Cooper's attorney did not return a message left by ABC News requesting comment on the SEC's announcement.
"This case is a clear example of affinity fraud," said Stephen Obie, acting cirector of the Commodity Futures Trading Commission. "Cooper preyed upon the deaf community to leverage and exploit the inherent trust within, so that his scheme would prosper."
Analysts note that when the market drops, more of these Ponzi plots become visible because corrupt schemers are not getting enough money from new investors to pay off the old ones.
"You tend to discover more things like Ponzi schemes when stock market prices decline," said Joel Seligman, president of the University of Rochester and SEC historian. "One of the oldest sayings is, 'You don't know what's going to be left up on the beach until the tide runs out.'"
Taking Action?
Also today the SEC, under fire recently for failing to protect investors from Bernie Madoff's alleged $50 billion Ponzi scheme, announced that Robert Khuzami would lead its Division of Enforcement. Just this week, the SEC was criticized for not acting quickly enough to prevent an alleged $8 billion fraud scheme by Texas businessman R. Allen Stanford.
Khuzami will inherit the lead of the SEC's embattled enforcement team from outgoing director Linda Chatman Thomsen.
"As head of the SEC's Division of Enforcement, the staff and I will relentlessly pursue and bring to justice those whose misconduct infects our markets, corrodes investor confidence and has caused so much financial suffering," Khuzami said in a statement released by the agency.
Khuzami, who has been general counsel for the Americas at Deutsche Bank since 2004, also worked as a federal prosecutor for 11 years with the U.S. Attorney's Office for the Southern District of New York, serving as chief of their Securities & Commodities Fraud Task Force. In that position, Khuzami prosecuted numerous white-collar criminal matters, including insider trading and Ponzi schemes.
"He's got a wonderful reputation," Seligman said. "And bringing him in is a way to signal that the SEC is ready to be the cop on Wall Street again and do everything it can to deter fraud."
Linda Chatman Thomsen announced earlier this month that she would leave her position as director of the SEC's Enforcement Division to return to the private sector.
'Reinvigorated SEC'
Khuzami's hiring is the latest move by new SEC chairwoman Mary Schapiro as she works to form "a strong and reinvigorated SEC."
"As we work to improve investor confidence in the markets, our enforcement efforts are vital," Schapiro said. "Throughout his career, Rob has demonstrated an unwavering commitment to prosecuting wrongdoers and protecting citizens.
"There's a new sheriff in town," said Seligman. "To me, Mary Schapiro is already making a very substantial difference in tone and focus at the commission."