Matthew Whitaker, who was named acting attorney general by President Donald Trump on Wednesday in the wake of Jeff Sessions' resignation, has ties to a Florida-based company that came under fire from the Federal Trade Commission last year, which sued the firm for allegedly running an "invention-promotion scam."
Whitaker sat on the board of World Patent Marketing, Inc., an invention marketing company the FTC has called "a scam that has bilked thousands of consumers out of millions of dollars", from 2014 until 2017, when a federal court in Miami temporarily halted the company's operations and froze its assets. According to court filings, the FTC alleged that the company lured in customers by publishing fraudulent "success stories," failed to deliver on promises, and took drastic measures to suppress negative reviews.
The FTC did not accuse Whitaker of any wrongdoing. The FTC's lawsuit concluded in a settlement, in which World Patent Marketing, Inc neither admitted nor denied the allegations, but the defendants were banned from invention-promotion related activities. The settlement also mandated that the defendants pay nearly $25 million in fines, but the FTC ultimately accepted less than $1 million.
Whitaker joined the company's advisory board in October 2014, and in a press release issued at the time, he praised the company's business practices.
"World Patent Marketing has become a trusted partner to many inventors that believe in the American Dream," he said. "As a former US attorney, I would only align myself with a first class organization. World Patent Marketing goes beyond making statements about doing business 'ethically' and translates those worlds into action."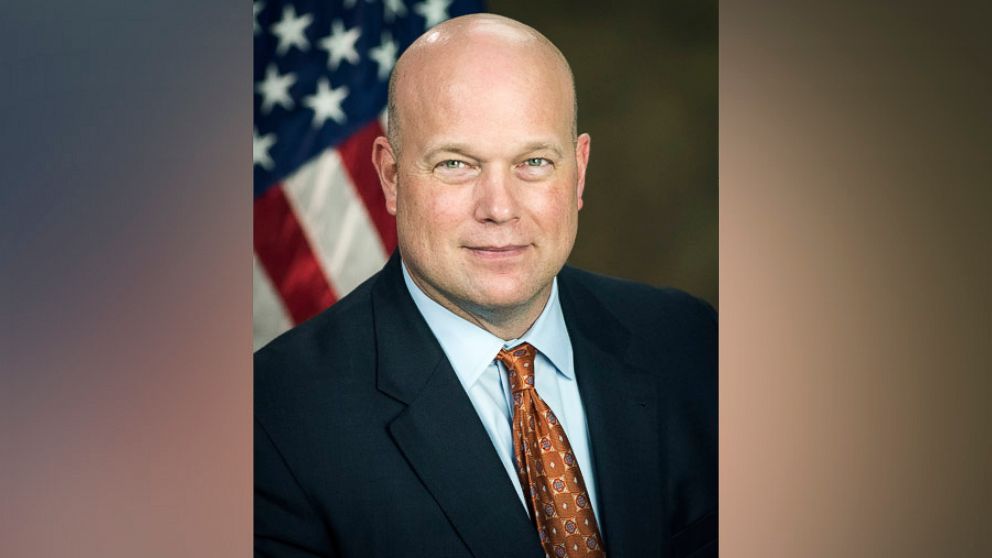 The Department of Justice declined to comment for this report.
Whitaker was reportedly paid nearly $10,000 for his service on the advisory board. Federal Election Committee filings also show that Scott Cooper, the former CEO of World Patent Marketing, Inc. donated $2,600 to Whitaker's unsuccessful Senate bid in 2014.
The 2014 press release touted Whitaker's experience as a United States Attorney for the Southern District of Iowa, listing some of his responsibilities as "defending civil lawsuits brought against the United States, handling federal forfeiture actions, and collecting debts and restitutions." One of the company's vice presidents is quoted as saying "Matt's experience in politics, law and regulatory matters will be an invaluable asset for our company."
Records obtained in the FTC's investigation show that, on at least one occasion, Whitaker appeared to highlight his political pedigree while defending the company in an email to a disgruntled customer.
"I am a former United States Attorney for the Southern District of Iowa," Whitaker wrote. "Your emails and message from today seem to be an apparent attempt at possible blackmail or extortion.
"You also mentioned filing a complaint with the Better Business Bureau and to smear World Patent Marketing's reputation online," Whitaker continued. "I am assuming you understand that there could be serious civil and criminal consequences for you."
The FTC's initial complaint alleges that emails like this were part of a strategy the company employed to prevent upset customers from sharing their accounts.
"If consumers threaten to complain about Defendants business practices, including by threatening to post complaints on the internet or complain to the Better Business Bureau or law enforcement, Defendants respond by threatening to file a lawsuit for extortion, defamation, and other causes of action," the FTC claimed in court filings.