En route to Afghanistan on an unannounced trip, acting Defense Secretary Patrick Shanahan said on Monday he has not received orders from President Donald Trump to reduce the number of U.S. troops in Afghanistan by half, a Taliban demand made at recent peace talks with U.S. negotiators.
During his first visit to Afghanistan, Shanahan stressed the importance of including the Afghan government in the talks, something the Taliban has not been willing to do.
"I have not been directed to step down our forces in Afghanistan," Shanahan told reporters.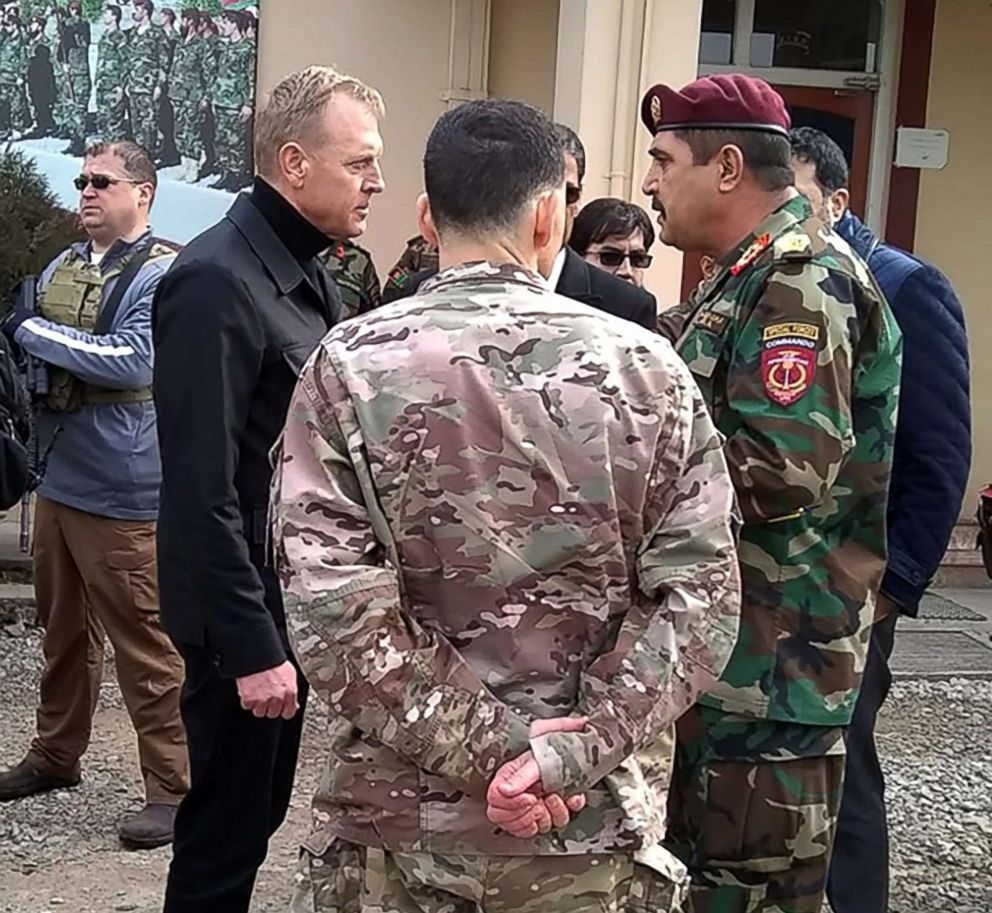 ABC News has previously reported that the Trump administration has been planning to reduce the number of U.S. troops in Afghanistan by half sometime this year. U.S. military planners had been tasked with a possible troop reduction after internal discussions began late last year, according to U.S. officials.
Last week, Trump tied troop reductions to "progress" in the U.S. talks with the Taliban.
"As we make progress in these negotiations, we will be able to reduce our troop presence and focus on counter-terrorism. We do not know whether we will achieve an agreement -- but we do know that after two decades of war, the hour has come to at least try for peace," the president said.
A recent round of U.S. talks with the Taliban resulted in a tentative framework arrangement, but a key stumbling block for future talks has been the Taliban refusal to meet with Afghanistan's leaders.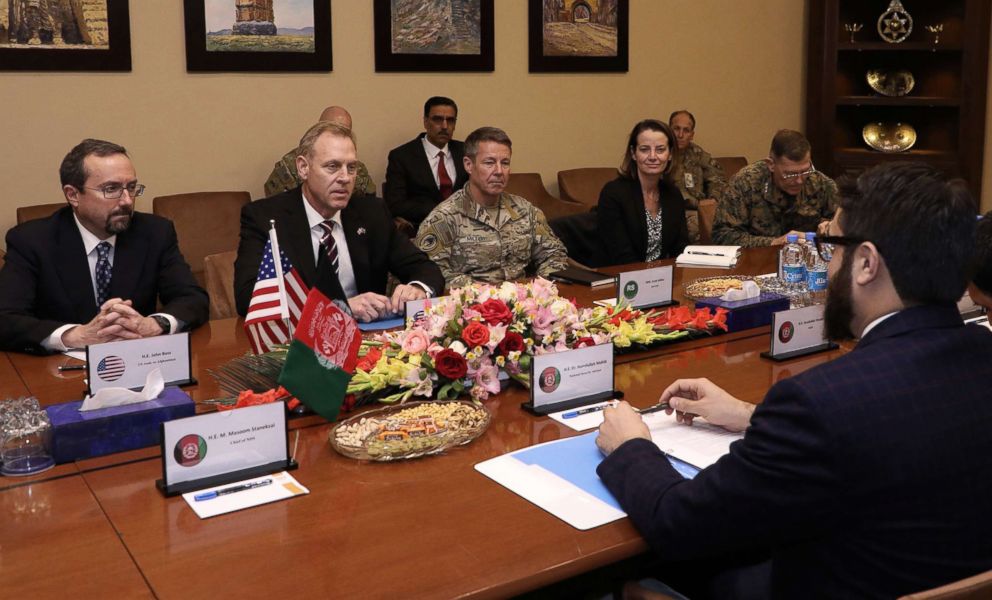 Shanahan stressed the importance of including the Afghan government in future talks.
"The Afghans have to decide what Afghanistan looks like," said Shanahan. "It's not about the U.S., it's about Afghanistan."
As part of his visit to Afghanistan Shanahan met with Afghan President Ashraf Ghani and General Scott Miller, the top U.S. and NATO commander in Afghanistan.
The acting Defense Secretary said he is a part of the ongoing U.S. peace talks with the Taliban but describes lead U.S. negotiator Ambassador Zalmay Khalilzad as "the quarterback".
The most recent round of talks resulted in a tentative framework arrangement that Khalilzad hopes can result in a final U.S.-Taliban deal before Afghanistan's presidential election in mid-July.
But Khalilzad cautioned last week that the talks were at "the early stages of a protracted process".
"We have a long way to go," Khalilzad said at the U.S. Institute of Peace on Friday.
On Sunday, Khalilzad left on a long trip that will include a stop in Afghanistan to continue consultations with the Afghan government about how their possible inclusion in "intra-Afghan" talks.
A top Taliban official had said last week that as part of the talks the United States had agreed to pull out half its troops from Afghanistan by the end of May.
The State Department later said his claim was not true.
Asked if the departure of half the U.S. troops is being discussed in the talks with the Taliban, Shanahan responded, "no".
Shanahan said any future U.S. military presence in Afghanistan will emerge from the talks.
"I think the U.S. military has strong security interests in the region," he said. "Its presence will evolve out of those discussions of where, what, concentration, how."
"All of that is extremely important, but we are going to leave it to the teams to start to look at what mix of combinations makes more sense," he added.