Days after an international panel of scientists issued a stark warning about the short window in which world leaders can act to avoid catastrophic climate change, the president of the United States didn't comment on whether the U.S. accepts or will act on the findings.
But in new comments on Wednesday, the State Department seemed to cast doubt on the U.N. report while defending the administration's environmental policies.
A panel of more than 90 scientists under the United Nations published a report warning that the world has about 12 years to drastically reduce carbon emissions before the impact of climate change could become irreversible.
When asked about the report on the White House lawn, President Donald Trump said he will be looking at it.
"It was given to me. And I want to look at who drew it. You know, which group drew it. I can give you reports that are fabulous, and I can give you reports that aren't so good. But I will be looking at it, absolutely," he told reporters.
The U.N. group, the Intergovernmental Panel on Climate Change, shared the Nobel peace prize with Al Gore in 2007 for its work to share information about climate change.
The report released this week was written by 91 co-authors from 40 countries, cited more than 6,000 references and incorporated 42,000 comments from governments and experts.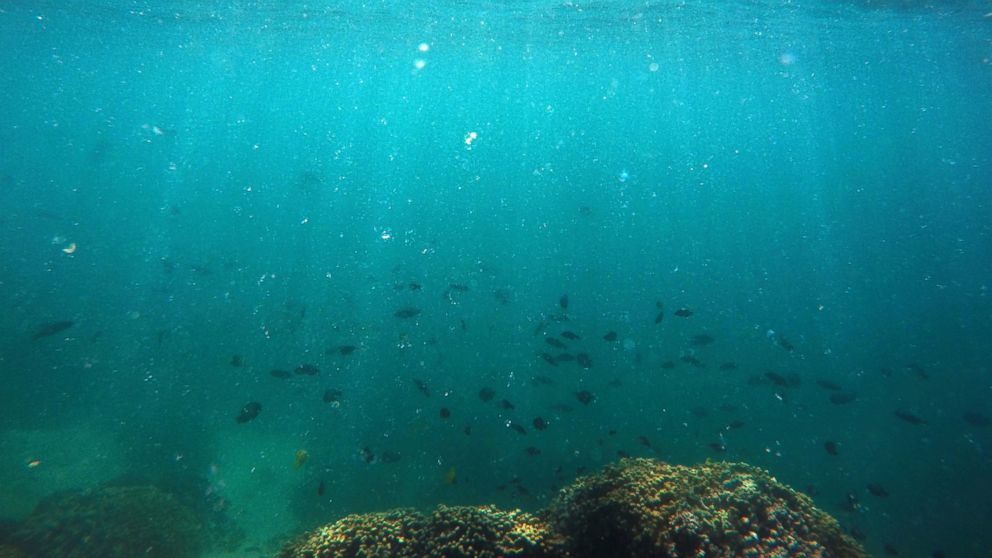 While State Department spokesperson Heather Nauert did not answer a question about the report on Tuesday, a department spokesperson said the administration has "unburdened communities, individuals and industries" by rolling back federal regulations and allowing them to develop their own policies. The information provided by the State Department did not address the specific findings of the report or its call for "rapid, far-reaching and unprecedented changes" to governments' policies and consumers' behaviors.
But on Wednesday, the State Department did seem to challenge the report head on, with deputy spokesperson Robert Palladino telling ABC News, "There are inherent limitations of trying to assess projected impacts and costs of warming at a specific temperature and time period."
When asked repeatedly whether the U.S. believes the report is true, Palladino dodged questions and instead praised the U.S. record on clean energy technology and reducing carbon emissions: "We are leading the world in affordable, abundant, and secure energy while at the same time we protect the environment and are reducing emissions through job creating innovations. This is U.S. policy, and we're doing good on this regard," he said, pointing to a 14 percent decline in America's carbon emissions from 2005 to 2017.
But in its search to "unburden" those communities and industries, the administration is rolling back the very environmental policies that some credit with the reductions in emissions that Palladino praised — including rolling back pollution controls on coal plants, fuel efficiency standards in cars and rules on methane waste. It's part of an administration effort to repeal the Obama-era Clean Power Plan, although that effort has been Has been delayed by lawsuits from several Democratic-led states.
Even by the Trump administration's own measure, these policies will increase carbon emissions — to say nothing of the U.N. report's call for further action.
The Environmental Protection Agency, charged with protecting human health and the environment, said on Monday the government doesn't comment on specific findings, but thanked the U.N. panel.
"We appreciate the hard work of the scientists and experts, many from the United States, who developed this report under considerable time pressure," an EPA spokesperson said in a statement. "Governments do not formally endorse specific findings presented by the authors."
ABC News's Meridith McGraw contributed to this report.