As debate continues over the future of U.S. military strategy in Afghanistan, focus on rescuing the country's political legitimacy is intensifying as the commission investigating the fraud-filled Aug. 20 Afghan election appears poised to call for a runoff.
Administration sources believe that President Hamid Karzai will receive under 50 percent of the vote – likely around 48 percent, sources say -- when the United Nations-backed Electoral Complaints Commission (ECC), which has been reviewing fraudulent ballots, issues its report Saturday.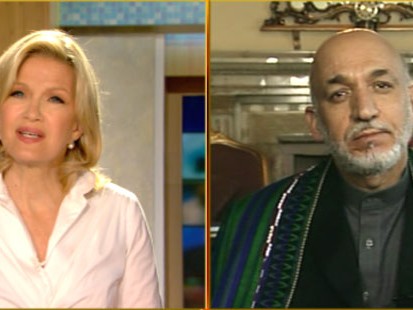 The finding would trigger a runoff between Karzai and his closest challenger, Abdullah Abdullah.
Watch this story tonight on World News with Charlie Gibson at 6:30 p.m. ET.
"It is likely that [the ECC] will find President Karzai got very close to 50 percent," U.S. Secretary of State Hillary Clinton told CNN today. "So, I think one can conclude that the likelihood of him winning a second round is probably pretty high."
Administration sources tell ABC News that while several key Afghan political figures have committed to supporting a possible runoff election, they have yet to hear a response from the most important person – Karzai himself.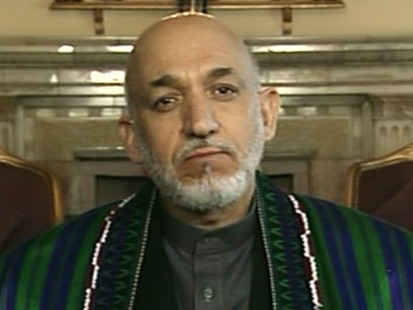 In Kabul, U.S. ambassador Karl Eikenberry has been urging Karzai to take action to improve his legitimacy, but so far Eikenberry's efforts have been met with resistance.
"The election was good and fair and worthy of praise, not of scorn, which the election received from the international media," Karzai told ABC News' Diane Sawyer on "Good Morning America" on Oct. 13. "That makes me very unhappy. That, rather, makes me angry."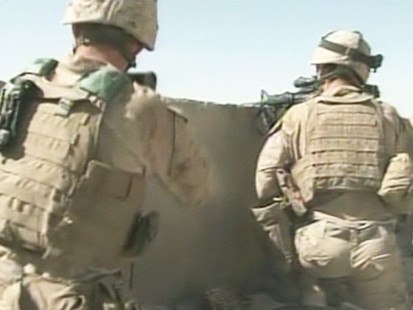 As just one example of the pressure Karzai is under, Clinton indicated today that preparations are being made for a runoff election whether Karzai will support it or not.
"The ballots have been printed and certainly the military, through NATO and through our own troops, is looking at how you would secure such a second round," she told CNN.
But a second round of voting also faces challenges of its own, including impending winter weather that could make it difficult to hold a nationwide vote.
The U.S. Embassy in Kabul has reportedly been poring over weather maps for months and is convinced that only small parts of the north will be too snowy for people to vote in the first week of November -- the target date for a runoff. But that could be wishful thinking.
Afghan election officials could also drag their heels on organizing a second ballot, since Afghan election law does not require the IEC to act within a certain number of days. If the commission delays enough -- or if Karzai tells them to delay -- it may be impossible to hold a runoff before the winter.
Officials say it's also imperative that the root causes of voter fraud and abuse that plagued the first vote be resolved before a runoff. Peter Galbraith, the former U.S. deputy to the U.N. senior representative in Afghanistan, told ABC News that unless officials make drastic changes to the election process, a runoff election between Karzai and Abdullah would be a "complete disaster."
Galbraith has been critical of the U.N. for its handling of last summer's election and was recently fired from his post after feuding with U.N. officials whom he alleges were complicit in the fraud.
He writes in the latest edition of Time magazine that "the factors that caused problems on Aug. 20 -- ghost polling stations, corrupt election staff and a partisan commission -- are still present."
Delaying a vote on account of fraud allegations or the weather could further complicate Afghanistan's fragile political framework.
At an event in Washington on Thursday, Afghan ambassador to the U.S. Said Tayeb Javad said "to delay until spring is a recipe for disaster... We will have a government under pressure to deliver results" but with its top leadership in limbo, he said.
One idea being floated is a unity government with Karzai and allies of Abdullah. A Senior State Department official told ABC News' George Stephanopoulos that Abdullah may agree not to press for a runoff if several of his associates get key positions in such a government. This official believes that Abdullah does not want to join the government himself. Karzai, however, has not indicated a position on a compromise government.
Afghan Situation: 'Crisis of Legitimacy'
Runoff aside, the commission's findings will still have enormous implications for the Obama administration's ongoing Afghanistan strategy review, which officials have said hinges on having an effective and credible Afghan partner.
"What's most important is that there is a sense of legitimacy in Afghanistan among the Afghan people for their government," President Barack Obama said at the G-20 summit Sept. 25. "If there is not, that makes our task much more difficult."
An Afghan government seen as illegitimate complicates the recommendation by Gen. Stanley McChrystal to send tens of thousands of more troops into the country to more closely partner in a counter-insurgency and nation-building strategy.
"In the absence of having a credible Afghan partner – that is to say, a government that enjoys the support of the people and is accepted by those that did not vote for the man who emerges as President – it makes no sense to ramp up," Galbraith told ABC News. "On the other hand, we cannot afford to pull out."
On Thursday, Ashraf Ghani, former Afghan finance minister and presidential candidate, called the situation in Afghanistan a "crisis of legitimacy" that runs deeper than a flawed national election.
He said U.S. attention had been focused primarily on the security assessment and troop request of the top U.S. commander in Afghanistan, Gen. Stanley McChrystal, while neglecting to address political issues and corruption problems.
"It is clear that bad governance is going to cost American and European lives as well as Afghan lives, and we need a different approach," he told an audience at the Atlantic Council Thursday. "The McChrystal report has yet to be matched by an equally clear paper on governance and politics."
Ghani predicted U.S. "success" in Afghanistan will only be achieved if the U.S. shifts "the 'partner' from being the Afghan government to being the Afghan people. … If the population is the center of gravity, then predatory and corrupt political brokers cannot be the partners."
The Afghan people, Ghani said, "just want to survive" and defend themselves against a predatory insurgency and Afghan government. They will change their colors or alliances -- whatever it takes to remain secure.
All the more reason for the U.S. to focus on winning the "hearts and minds," he said.
ABC News' Nicholas Schifrin, Martha Raddatz and George Stephanopoulos contributed to this report.