The Minnesota senator who replaced Al Franken when he resigned after facing allegations of sexual misconduct said she believes he should have had the benefit of an ethics investigation before he stepped down.
Interested in
Al Franken?
Add Al Franken as an interest to stay up to date on the latest Al Franken news, video, and analysis from ABC News.
"I would have liked for the Senate ethics process to run its course, but, you know, that didn't happen," Democratic Sen. Tina Smith told hosts on "The View." "It was an extraordinary moment, and it was a really tough moment, too."
Smith, previously her state's lieutenant governor, was appointed to Franken's seat when he left office in early January.
Franken announced his plan to resign in December, a day after a number of his Democratic colleagues called for him to step down amid mounting allegations of sexual misconduct that included groping and improper advances. He has steadfastly denied some of the allegations and said that he did nothing to dishonor the Senate.
"It's become clear that I can't both pursue the Ethics Committee process and at the same time remain an effective senator for [the people of Minnesota]," Franken said on the Senate floor on Dec. 7.
Smith said on "The View" that she is friends with Franken and his wife.
"Al was a champion for Minnesota, and he was a champion for progressive issues around the country," Smith said.
As one of only 22 women now in the Senate, Smith said she feels a great responsibility.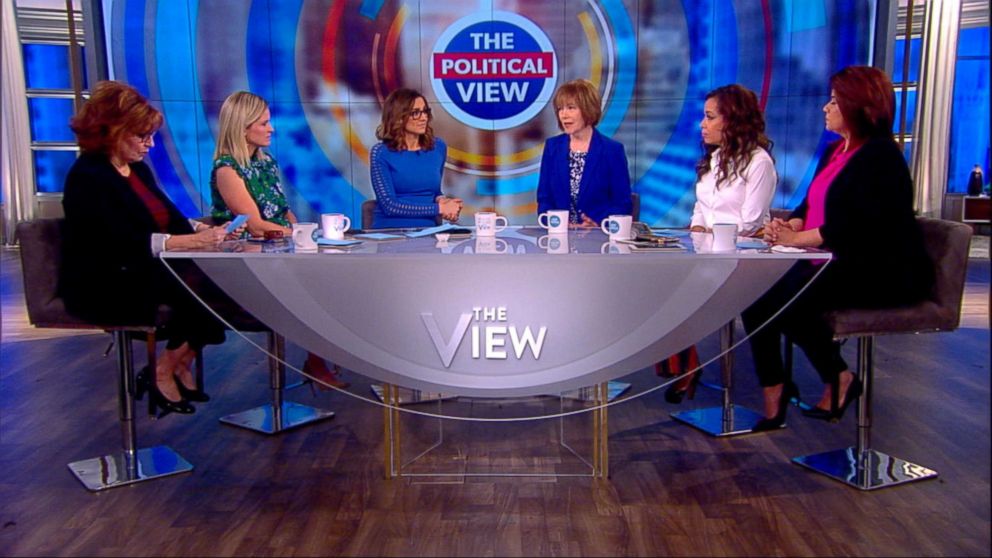 "Women have all sorts of responsibilities and obligations in any job that we have, whether it's in the state senate, whether it is being in the news or wherever it is, I think we always have extra obligations. That's just the way it is. In my career I've spent a lot of time working on women's health issues and women's economic issues, so I feel that responsibility really strongly," she said.
Smith is running for re-election to a full term as senator this year, and she said she believes voters in her state will decide the raced based on which candidate they want rather than on whether they support or oppose President Donald Trump.
She also commented on the victory this week of Democrat Conor Lamb in a special election for Congress in a district that went heavily for President Trump in 2016. Smith said Lamb won by "talking about base economic issues" and "what matters to people in their economic lives" such as child care and college debt.