Ahead of her much-anticipated appearance before the Senate Judiciary Committee on Thursday, Christine Blasey Ford is telling lawmakers that "fear will not hold me back from testifying" against Supreme Court nominee Brett Kavanaugh.
Ford, who claims Kavanaugh assaulted her during a high school party in the early 1980s, wrote Republican committee chairman Sen. Chuck Grassley a letter offering to both publicly testify and tell lawmakers in person what took place.
"While I am frightened, please know, my fear will not hold me back from testifying and you will be provided with answers to all of your questions," she wrote of her planned testimony on Thursday. "I ask for fair and respectful treatment."
Kavanaugh has adamantly denied the allegations.
Grassley, in a written response to Ford obtained by ABC News, offered reassurance that his committee is seriously looking into the allegation and stressed that he looks forward to hearing personally from her.
"Both of you deserve a credible and fair process in a secure and professional setting," he wrote.
The latest volley comes just hours after Kavanaugh wrote a letter addressed to Grassley and the top Democrat on the committee, Sen. Dianne Feinstein defending his reputation and saying, "I will not be intimidated into withdrawing from this process."
"There is now a frenzy to come up with something—anything—that will block this process and a vote on my confirmation from occurring. These are smears, pure and simple. And they debase our public discourse. But they are also a threat to any man or woman who wishes to serve our country. Such grotesque and obvious character assassination—if allowed to succeed—will dissuade competent and good people of all political persuasions from service."
"I will not be intimidated into withdrawing from this process," he continues."The coordinated effort to destroy my good name will not drive me out. The vile threats of violence against my family will not drive me out. The last-minute character assassination will not succeed."
They were sentiments he echoed in an upcoming interview with FOX News teased earlier in the day.
"My lifelong record of promoting dignity and equality for women starting with the women who knew me when I was 14 years old," he said. "I'm not going anywhere."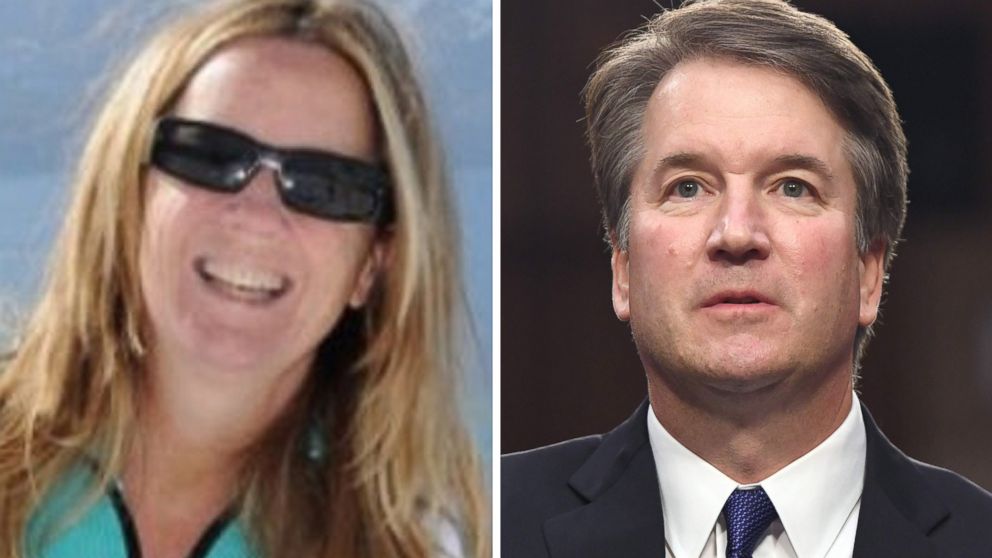 Earlier Monday, President Trump offered a full-throated defense of his Supreme Court nominee in the face of the new allegations of sexual misconduct, calling the claims "totally political."
"He is a fine man with an unblemished past and these are highly unsubstantiated statements from people represented by lawyers," the president said as he arrived at the United Nations General Assembly in New York. "Judge Kavanaugh is an outstanding person and I am with him all the way."
Later, Trump expressed hope that Kavanaugh will be confirmed quickly and said it would "be sad indeed" if he's prevented from serving on the nation's highest court.
A defiant Senate Majority Leader Mitch McConnell on Monday blasted the allegations against Kavanaugh as a "shameful, shameful smear campaign that has hit a new low."
Senate Minority Leader Chuck Schumer hit right back saying "If President Trump and Senate Republicans are so certain the allegations against Judge Kavanaugh aren't true, why aren't they welcoming the F.B.I. to look into it?"
On Sunday, The New Yorker reported that a Yale classmate of Kavanaugh's claimed the nominee exposed himself to her at engaged in unwanted contact at a dormitory party 35 years ago.
Kavanaugh has denied the latest claim, saying the alleged incident "did not happen."
"The people who knew me then know that this did not happen, and have said so. This is a smear, plain and simple," he said in a statement issued by the White House Sunday night.
White House spokesperson Kerri Kupec said the accusation is part of a "coordinated smear campaign by the Democrats designed to tear down a good man." She said the White House "stands firmly behind Judge Kavanaugh."
Kavanaugh is set to testify before the Senate Judiciary Committee on Thursday following testimony from Ford
"I look forward to testifying on Thursday about the truth, and defending my good name--and the reputation for character and integrity I have spent a lifetime building – against these last-minute allegations," he said Sunday night.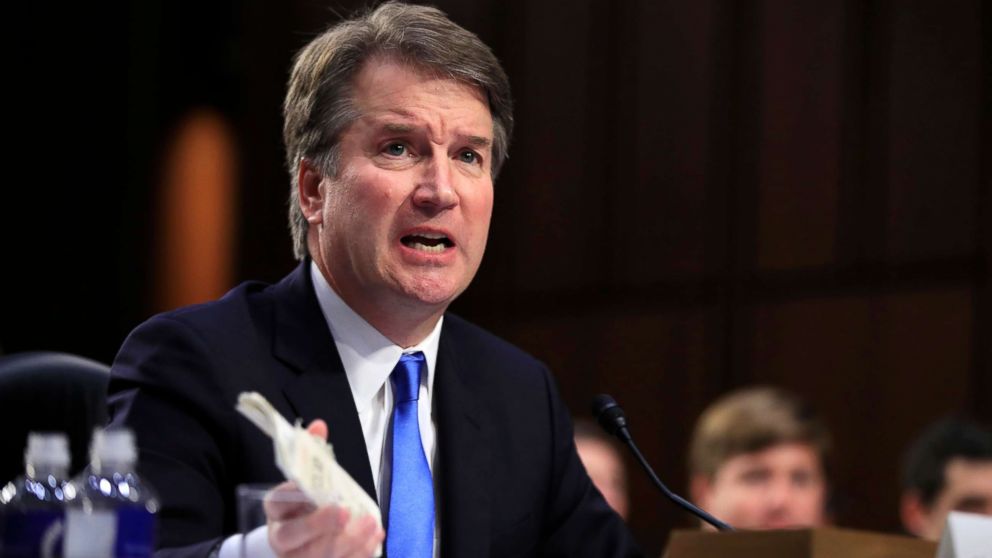 A source directly involved in the White House effort to get Kavanaugh confirmed told ABC News Chief White House Correspondent Jonathan Karl that there is no backing down – that Kavanaugh will testify on Thursday regardless of whether Christine Blasey Ford testifies or Democrats boycott.
There is no consideration of a Plan B, or a replacement nominee, according to the source.
The White House wants to push for a Judiciary Committee vote as early as Thursday, immediately following Kavanaugh's testimony, the source said.
The overall strategy, the source said, is to mount an all-out defense of Kavanaugh's character, not to forensically attempt to disapprove what they consider unfounded allegations.
"We are not going to play Hardy Boys on this," the source said.
ABC News' Jonathan Karl contributed to this report.