When Russian President Vladimir Putin called out a U.S.-born investor during Monday's stunning news conference in Helsinki, Finland, Bill Browder was on vacation with his family -- not watching Putin's landmark summit with President Donald Trump.
"My phone started burning up with messages and notifications," Browder told ABC News on Tuesday. "I was curious more than anything."
Putin mentioned Browder, an American-born hedge fund manager, as part of what President Donald Trump called an "incredible offer" -- a suggestion from Putin that the U.S. and Russia collaborate in handling international prosecutions.
But even if Trump wanted to allow Russian officials access to Browder, he couldn't. Browder, who resides in the U.K. and holds British citizenship, renounced his American citizenship two decades ago.
Asked whether Russia would extradite 12 Russian intelligence officers accused by special counsel Robert Mueller of hacking into the Hillary Clinton campaign and Democratic National Committee, Putin offered to allow Mueller's prosecutors into Russia to question the indicted Russian officers -- but with a catch.
"This kind of effort should be mutual one," Putin added. "We would expect that the Americans would reciprocate.
"For instance, we can bring up Mr. Browder in this case."
As the CEO and founder of investment firm Hermitage Capital Management, Browder scored billions on Russia's fledgling investment and bond market in the 1990s -- his firm becoming the top foreign investor in post-Soviet Russia for a time.
But Browder's fortunes plummeted in the early 2000s after he butted heads with Russia's headstrong young president, Vladimir Putin.
"I started investing in the companies Gazprom and Sberbank," Browder told ABC News, referring to state-owned oil and banking companies, "and I discovered massive corruption and theft in those companies. We then took that information and shared in with the international media ... in a name-and-shame campaign."
In 2005, the Kremlin declared Browder a threat to national security and expelled him from Russia.
"The people who were benefiting didn't like that, and Putin was one of the people benefiting," Browder asserted, "so I got expelled."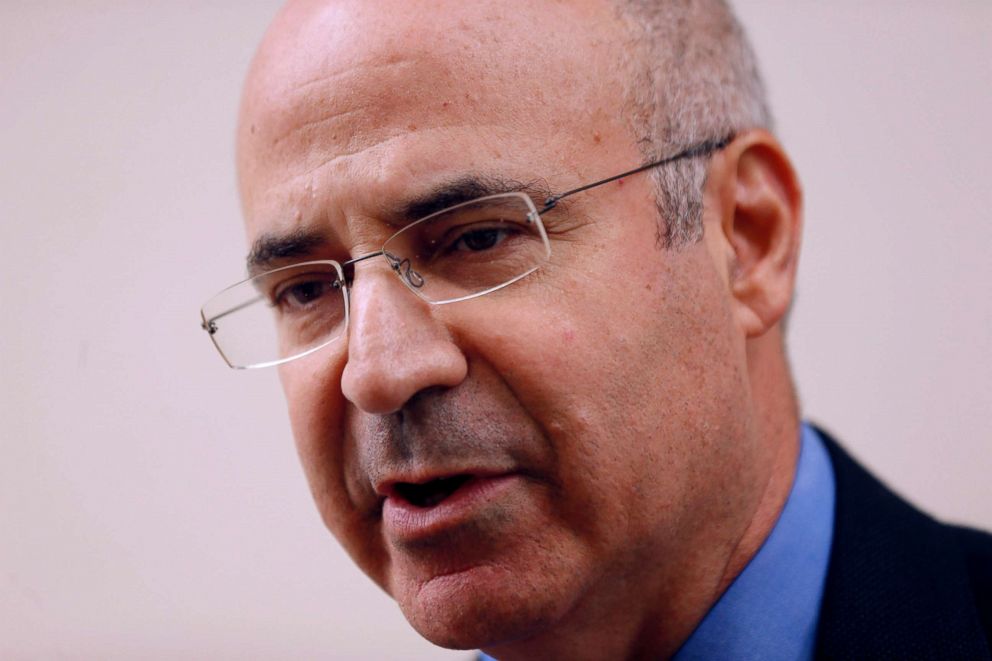 These days, Browder is best known for his human rights campaign against Kremlin corruption and violence in Russia, encapsulated in the initiative he authored, passed by Congress in 2012, and known as the Magnitsky Act.
The Magnitsky Act imposes sanctions on certain Russian officials accused of human rights abuses and was enacted in response to Magnitsky's death.
"In December of 2007, my lawyer, Sergei Magnitsky, exposed the fraud," Browder told ABC News. "In July of 2008, [Magnitsky] testified against the officials involved and in October ... and then in November of 2008, he was arrested by some of the same officials he testified against. He was put in pre-trial detention; he was tortured for 358 days; he was killed on Nov. 16, 2009, after being tortured, denied medical care and beaten."
A Russian government spokesperson said at the time that Magnitsky died of heart failure, but a Russian human rights council found that his detention was unlawful and that he was beaten by guards with rubber batons on the last day of his life and then denied medical care, according to a U.S. indictment.
It has become a major issue for the Russian government, which is critical of the law.
The Kremlin retaliated for the Magnitsky Act, in part, by banning U.S. adoptions of Russian children in 2012. The ban is currently still in place.
When news of the now infamous Trump Tower meeting between members of the Trump campaign and a group of Russians on June 9, 2016, emerged, Donald Trump Jr. released a statement saying the Russians "wanted to talk about adoption policy and the Magnitsky Act," although a separate email to Trump Jr. later revealed that the real reason for the meeting was to receive "information that would incriminate Hillary [Clinton]."
There are indications that some people involved in the alleged fraud that Magnitsky uncovered are being given cover by the Kremlin.
Since his removal from Russia, the Kremlin has issued multiple Interpol red notices for Browder, which Interpol later rejected as politically motivated.
During Monday's news conference, Putin accused Browder of evading taxes in Russia and donating $400 million to Hillary Clinton's campaign -- claims Browder denies.
"This whole Hillary Clinton $400 million donation thing was a complete fabrication," Browder told ABC News Tuesday. "I have not made a single political donation to any candidate in the U.S. at any point ever."
ABC News' Patrick Reevell contributed to this report.