Newly-released commercial satellite imagery suggests North Korea is continuing to develop ballistic missile sites at more than a dozen locations, amid stalled discussions over the country's nuclear weapons program between North Korea and American diplomats.
The images, taken earlier this year, of the Sakkanmol missile operating base were released on Monday by the Beyond Parallel project, part of the Washington, D.C.-based think tank called the Center for Strategic and International Studies (CSIS).
Sakkanmol, which CSIS says is currently "active and being reasonably well-maintained by North Korean standards," houses short-range ballistic missiles typically capable of traveling over 500 miles. The base's location just over 50 miles from the South Korean border places the missiles well within range of Seoul's over 9.5 million residents.
Sakkanmol is one of 13 out of an estimated 20 undisclosed locations where North Korea continues to develop ballistic missiles, according to the report.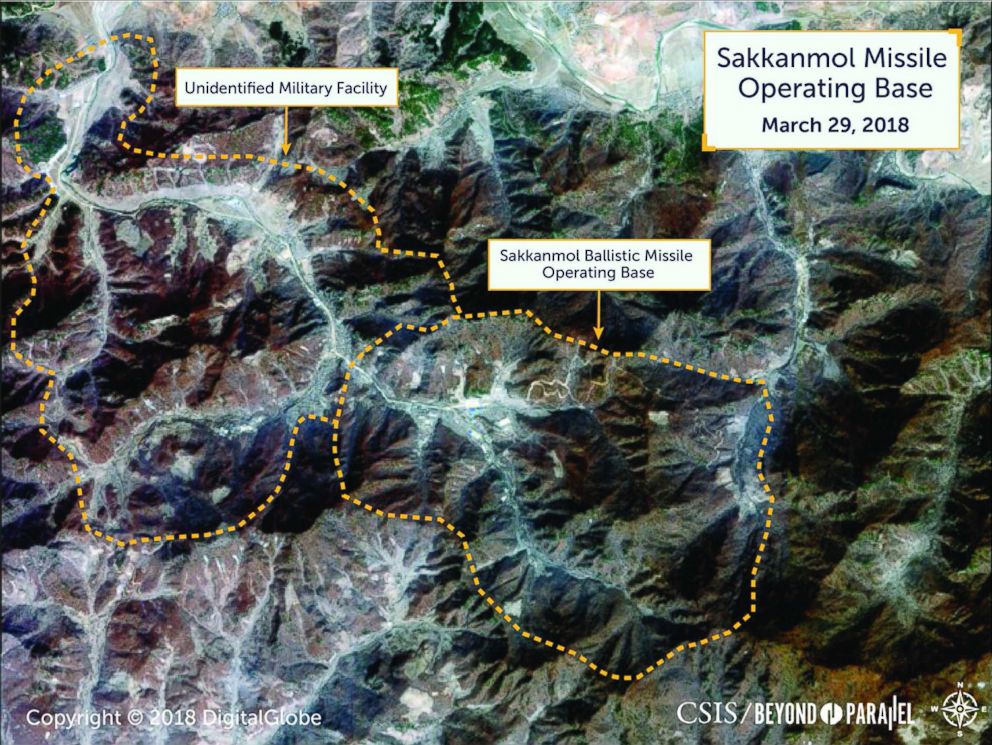 The quiet continual operation of Sakkanmol and other sites flies in the face of what the Trump administration says is a pledge by North Korea to dismantle its nuclear weapons program.
While Pyongyang has publicly promised to dismantle some test sites related to its nuclear program, there has been little concrete progress toward denuclearization. North Korea has not provided the U.S. with even a list of its nuclear capabilities, and Secretary of State Mike Pompeo acknowledged in July that the country was still producing fissile material used to fuel nuclear weapons.
But President Trump continues to boast about the success of U.S. efforts, saying as recently as last week that North Korea had halted missile tests and returned American hostages.
While that is true, top North Korea experts were quick to point out that Monday's satellite images show Pyongyang is moving ahead with its planned mass production of ballistic missiles, publicly ordered by Kim Jong Un last January, despite entering into negotiations with Washington.
"President Trump is getting played by Kim Jong Un," Sen. Edward Markey, a Massachusetts Democrat, said in a statement on Monday. "We cannot have another summit with North Korea — not with President Trump, not with the Secretary of State — unless and until the Kim regime takes concrete, tangible actions to halt and roll back its nuclear weapons and ballistic missile programs."
In response to the CSIS report, a State Department spokesperson told ABC News, "President Trump has made clear that should Chairman Kim follow through on his commitments —including complete denuclearization and the elimination of ballistic missile programs — a much brighter future lies ahead for North Korea and its people."
But to some analysts, North Korea never explicitly agreed to that, only to the more vague term "denuclearization." Pompeo and other U.S. officials have said that clearly includes dismantling its entire nuclear weapons program, but North Korea has not confirmed that.
The new satellite images come at a pivotal moment for nuclear talks, days after North Korea canceled the latest meeting between Pompeo and his North Korean counterpart Kim Yong Chol.
Less than 24 hours before Pompeo was scheduled to travel to New York for those meetings, the State Department announced they had been postponed because of a scheduling conflict. It was later revealed that the North Koreans had canceled, according to U.S. Ambassador Nikki Haley and South Korean Foreign Minister Kang Kyung-wha.
While no clear reason was given for why the sudden scheduling conflict, the U.S. and South Korea tried to quell concerns and said the talks would be rescheduled shortly.
But the meetings were supposed to dig in on how to follow through on commitments made during Pompeo's last visit to Pyongyang in early October, including North Korea allowing international inspectors into the country to confirm the dismantlement of a nuclear test site and a missile engine test site.
Those inspectors still have not been allowed into the country, and the North Koreans have so far not set up meetings with Pompeo's point person, Special Representative Stephen Biegun, who is supposed to lead talks on the working level.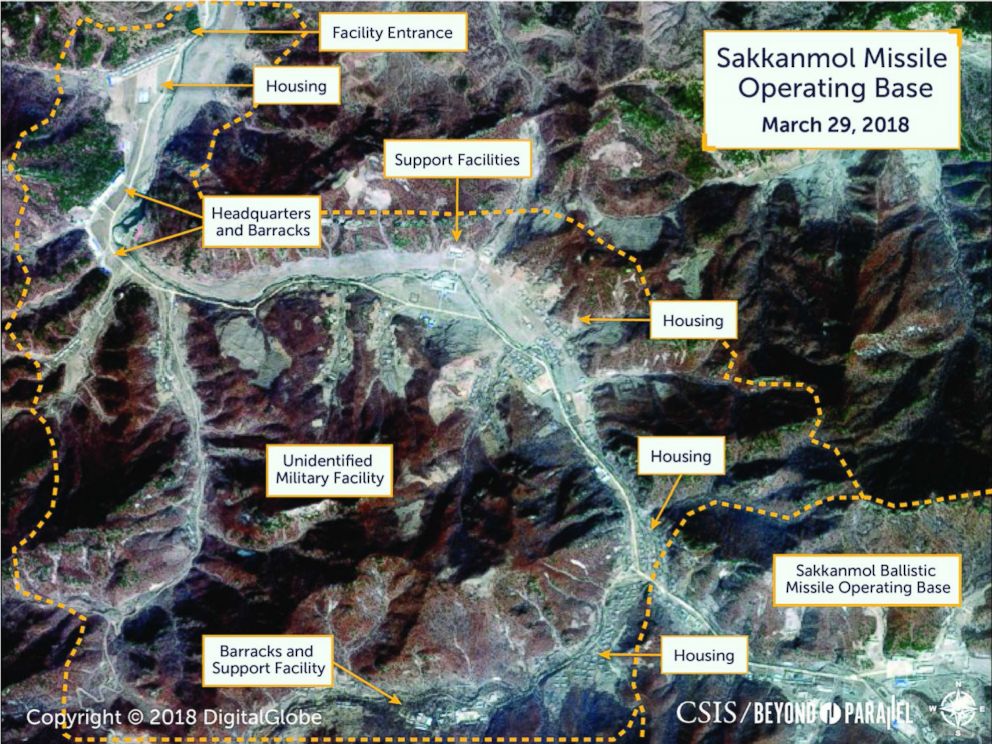 The administration has said repeatedly that there has been progress since the Singapore summit in June between Trump and Kim, but North Korea maintains its entire nuclear arsenal, has not provided the U.S. details of its nuclear capabilities, and now appears to be upgrading its ballistic missile arsenal.
"We have given a lot of carrots up until now. We're not gonna get rid of the stick because they haven't done anything to warrant getting rid of the sanctions yet," Haley said Thursday in a rare admission of the lack of progress. "The U.S. has shown a lot of actions. Now it's North Korea's turn. There's no time to stall or no time to delay."
Still, the administration is moving ahead with plans for the two leaders to meet again early next year, officials have said, and the rescheduled Pompeo meeting will lay the groundwork for that.