Who is Andrew Wheeler, the ex-coal lobbyist who will become the acting administrator of the EPA?
Ex-coal lobbyist Andrew Wheeler taking over Pruitt's job -- at least for now.
Environmental Protection Agency deputy administrator Andrew Wheeler will assume duties as the acting administrator on Monday in the wake of Scott Pruitt's resignation as agency chief, according to President Donald Trump's tweet on Thursday.
Wheeler, who joined the EPA as the agency's number two in April, has been a subject of controversy connected to his past as a strong ally of the coal and energy industry.
Most recently, Wheeler was a principal at Faegre Baker Daniels consulting firm, where he represented several fossil fuel clients, including Murray Energy, federal lobbying disclosure reports show.
Murray Energy's CEO, Bob Murray, who has been photographed with Wheeler and Energy Department Secretary Rick Perry at a meeting, has been publicly denied the impact of climate change and has said that carbon dioxide, which the EPA lists as the primary greenhouse gas, is not a pollutant.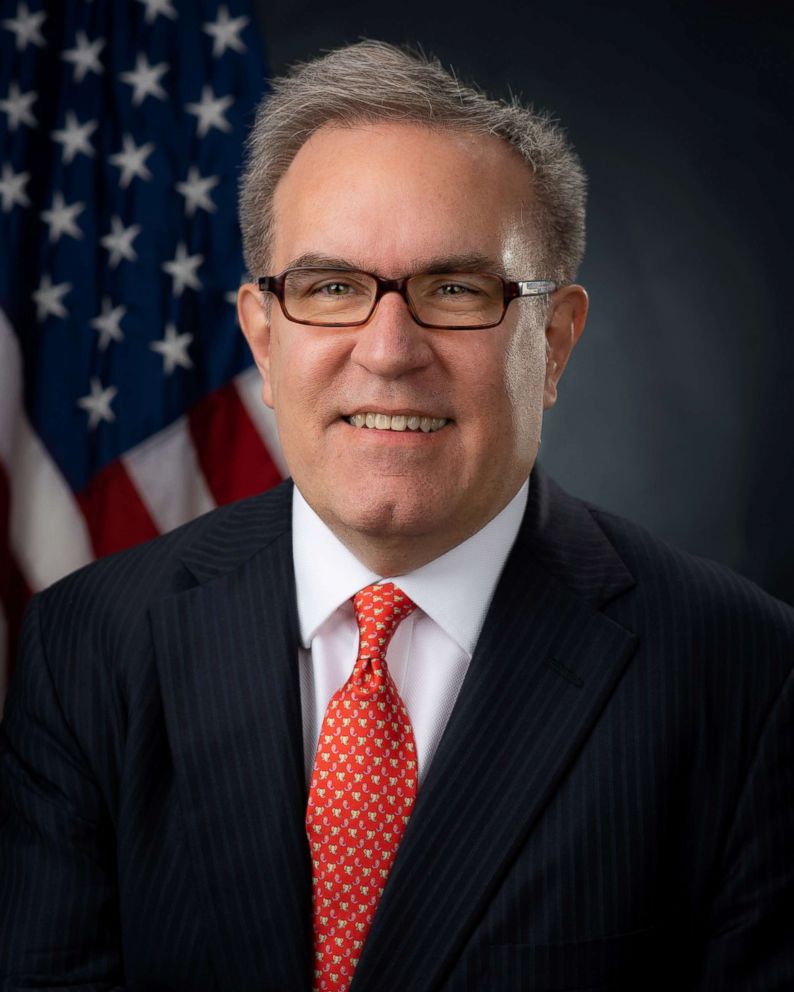 While Wheeler was lobbying for Murray Energy, the company was fighting limits on mercury and other toxic power plant emissions in 2014 and in 2016. Murray sued to block the EPA from regulating mercury from power plants under its clean air act.
While at Faegre Baker Daniels, Wheeler served as the vice president of the Washington Coal Club.
In his confirmation hearing last November, Wheeler said he was no longer registered as a lobbyist for Murray as of August. He added that he would follow the recommendation of other EPA's ethics office in regards to recusing himself from matters at the EPA involving Murray Energy, including the company's pending lawsuit against the agency.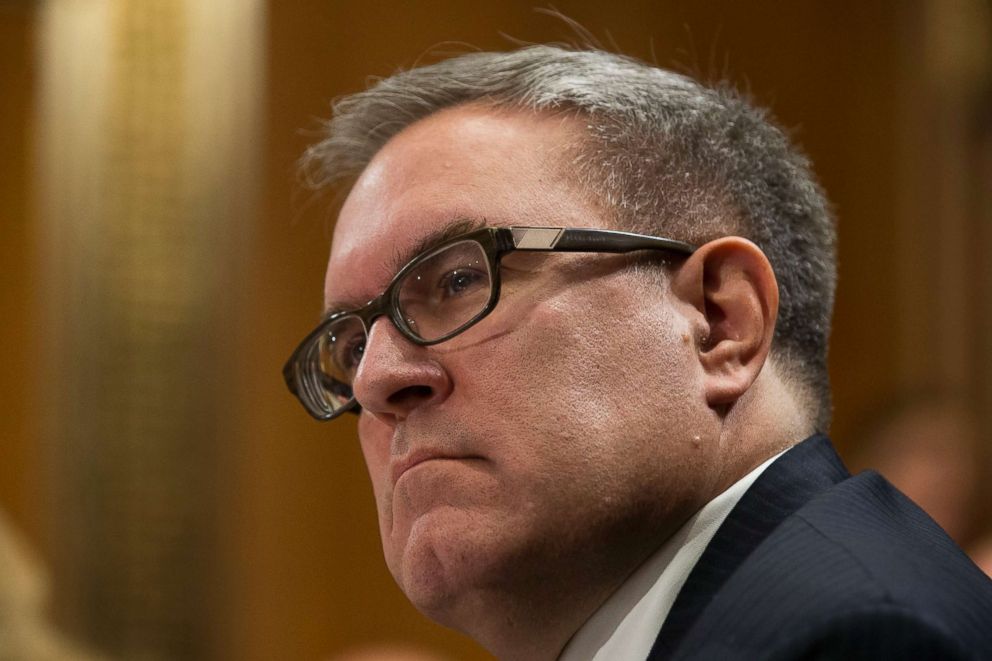 During the George H.W. Bush and Bill Clinton administrations, according to an EPA press release, Wheeler worked at the EPA in the Office of Pollution Prevention and Toxics. He also worked as a general counsel for conservative Sen. James Inhofe, R-Okla., who was the chair of the Senate Environment and Public Works Committee. Wheeler later became the staff director and chief counsel of the committee.
Inhofe, who wrote a book about global warming called "The Greatest Hoax," was a strong defender of Wheeler throughout his confirmation process, saying that he would be a good steward for the environment at the EPA.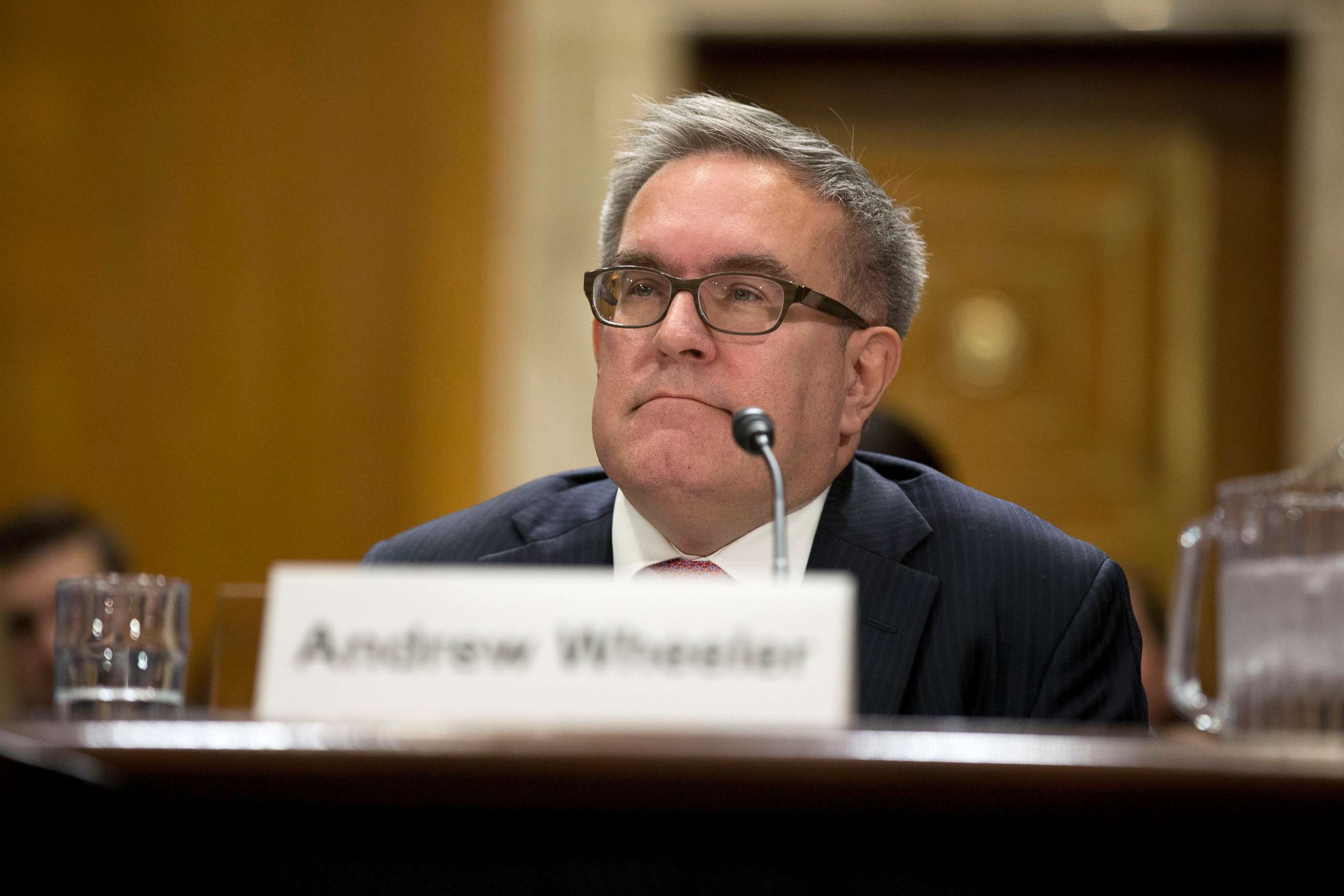 "The extreme environmentalists were writing the environmental regulations under the Obama administration... and they can't handle that the American people have said 'Enough,'" Inhofe said at a hearing in April.
The Senate confirmed Wheeler to be Deputy EPA administrator 53-45 on April 12.
Three Democratic senators, Joe Donnelly of Indiana, Heidi Heitkamp of North Dakota, and Joe Manchin of West Virginia, voted in favor of Wheeler at the hearing. Two Sens. Tammy Duckworth, D-Illinois, and John McCain, R-Arizona, did not vote.
During a Senate floor debate on Wheeler, Senate Minority Leader Chuck Schumer said, "Mr. Wheeler is only the latest in a long line of Swamp nominees. I will be opposing his nomination."
It is unclear whether Wheeler would seek to head the EPA long-term, or who else would take the job. He had previously told The Hill newspaper that he's not interested in the top EPA job.
"I'm the deputy administrator, that's the position I signed up for, that's the position I wanted. I didn't want to be the administrator, still don't want to be the administrator," Wheeler told The Hill. "I'm here to help Administrator Pruitt with his agenda and President Trump's agenda for the agency. That's what my job is."
As the president tweeted, "I have no doubt Andy will continue with our great and lasting EPA agenda," it is anticipated that Wheeler will continue to pursue Pruitt's deregulation agenda.