Alexandria Ocasio-Cortez 'not planning' a primary challenge to Sen. Kirsten Gillibrand
The decision decreases the chance of a messy intraparty battle next year.
New York Rep. Alexandria Ocasio-Cortez isn't preparing to challenge incumbent Sen. Kirsten Gillibrand, her Democratic colleague, during next year's election cycle, a spokesperson said.
"She is not planning to run for Senate in 2024. She is not planning to primary Gillibrand," Lauren Hitt told Politico in an article published on Sunday. Hitt declined to comment to ABC News beyond that statement.
The news removes a potential complication in New York's 2024 Senate race. No serious contender has come forward against Gillibrand, who first joined the Senate in 2009 and who launched her reelection bid in January amid chatter about a possible primary challenger from her left.
Whomever wins the Democratic primary next year will be the heavy favorite in the general election, given New York's bright blue hue.
"I think my ability to deliver for our state has never been greater," Gillibrand told The New York Times in January.
A reliably Democratic vote, Gillibrand built a national profile by focusing on issues like paid leave and curbing firearms trafficking and sexual assault in the military. But she has also sometimes been viewed suspiciously by progressives given her ties to Wall Street and her past representing the more conservative upstate New York.
She is also just a couple of years removed from a failed presidential run, which never gained traction and ended before any of the 2020 primaries took place.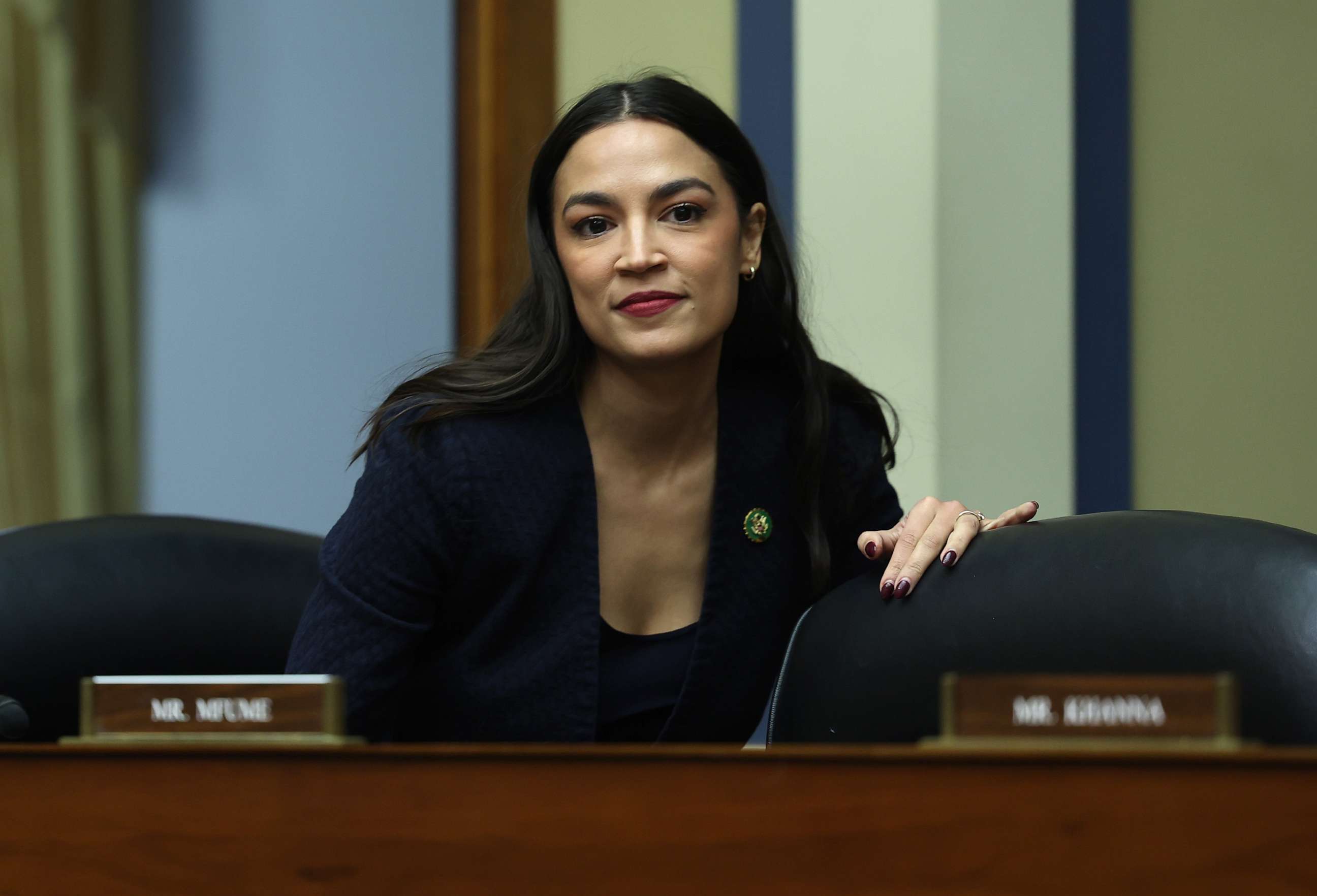 While Ocasio-Cortez's decision does not definitively close the door on a run next year, it further decreases the chance of a high-profile and prolonged primary battle.
"Senator Gillibrand is excited to run on her strong record of delivering for New York families and is confident she'll be re-elected," said spokesman Evan Lukaske. "From making gun trafficking a federal crime to securing health benefits for 9/11 survivors to bringing home hundreds of millions of dollars for projects that will boost the economy, Senator Gillibrand has consistently gotten real results."
Ocasio-Cortez has been seen as a rising star in her state and beyond since she was first elected to the House in 2018 after a primary win against Rep. Joe Crowley, who was then the chair of the House Democratic Caucus.
Last month, she suggested she was keeping her options open.
"There's a world where I'm here for a long time in this seat, in this position. There's a world where I'm not an elected official anymore," she told Politico. "There's a world where … I may be in higher office."
At the same time, Ocasio-Cortez has become a major target of conservatives who deride her progressive politics and use her as a boogeyman in message campaigns.
The potential avoidance of a Senate primary in 2024 would be a reprieve for Democrats after they were stunned in the 2022 midterms, when Republicans flipped four House districts and helped secure Speaker Kevin McCarthy his GOP majority.
"Democrats in New York are laser -- and I mean laser -- focused on winning back those four House seats," Jon Reinish, a New York Democratic strategist and former Gillibrand aide, told ABC News earlier this year.