'Bad idea': McConnell slams Scott's plan to 'sunset' Social Security
"It is not the Republican plan," he said about his fellow Republican's proposal.
Adding to the Democratic chorus of condemnation for Florida GOP Sen. Rick Scott's proposal to "sunset" all federal legislation every five years -- including Social Security -- is Republican leader Mitch McConnell.
"I mean, it's just a bad idea," McConnell said as he spoke to Kentucky radio host Terry Meiners on Thursday. "I think it will be a challenge for him to deal with this in his own reelection in Florida, a state with more elderly people than any state in America."
McConnell made clear Scott's proposal isn't being embraced by the party.
"It is clearly the Rick Scott plan. It is not the Republican plan," McConnell said. "And that's the view of the speaker of the House as well."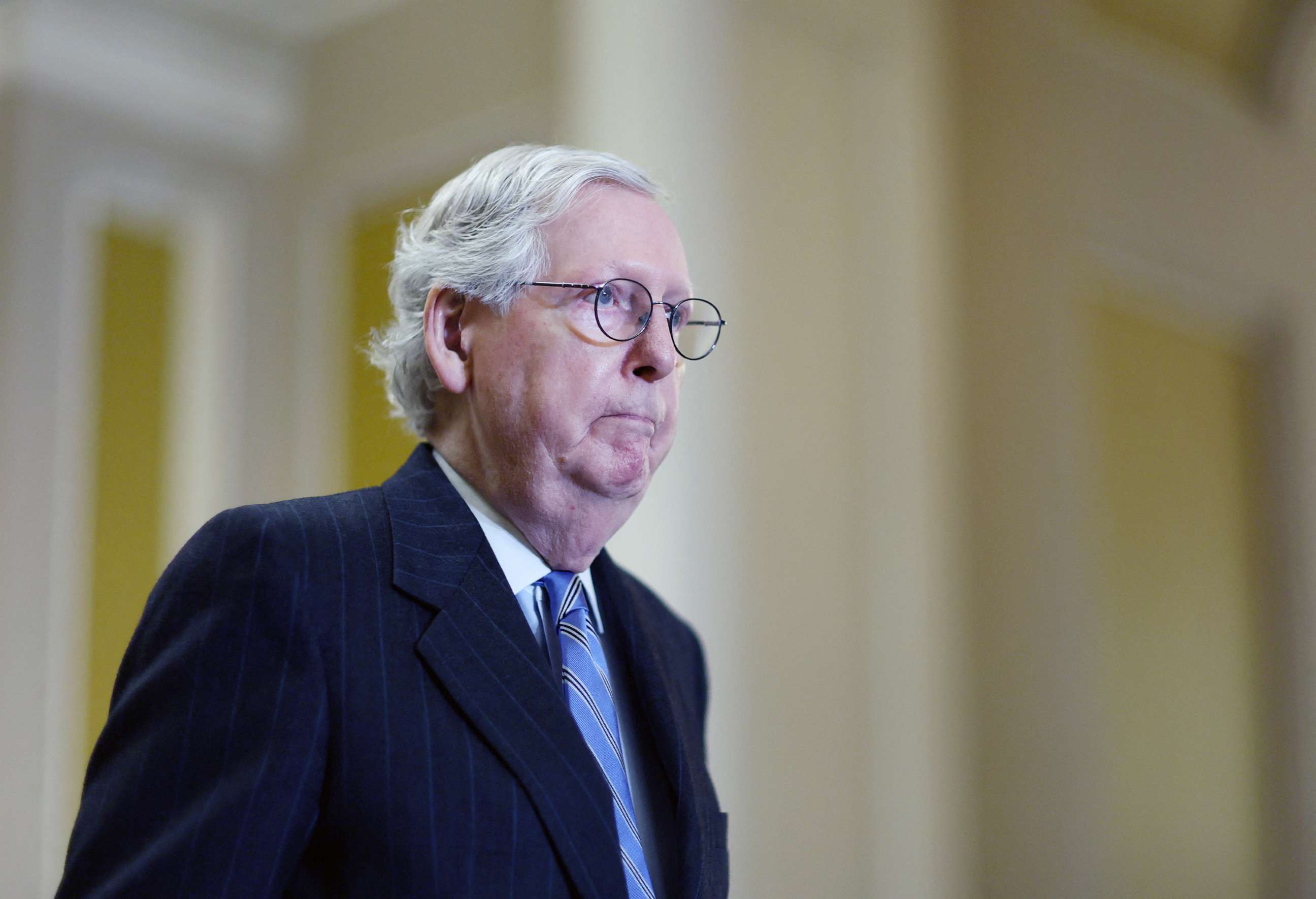 Scott's proposal, released last year, is back in the spotlight after President Joe Biden made it a target in his State of the Union address. Biden's comments stoked the fiercest reaction from conservatives in the chamber, some of whom audibly booed him.
Rep. Marjorie Taylor Greene, R-Ga., went so far as to shout Biden was a "liar" -- a comment she and other Republicans defended the next day.
Scott has defended his plan, stating he doesn't want to cut the benefit program relied on by millions of Americans.
Under his "Rescue America" proposal, Congress would have to reauthorize legislation they want to keep funding -- prompting Democrats to say Social Security would be "on the chopping block" every few years.
Biden only doubled down on the message after the State of the Union, criticizing Scott by name at an event in Wisconsin the day after.
He did so again in Florida on Thursday, when he traveled to the retirement haven (and Scott's home state) to speak solely on the issue of Social Security and Medicare. There, he claimed it's the Republican Party's "dream" to cut Social Security.
"Well let me say this: If that's your dream, I'm your nightmare," Biden said at the University of Tampa.
When asked to elaborate on what the GOP plan is for Social Security amid Biden's blitz, McConnell told Meiners that he shares House Speaker Kevin McCarthy's view that the program is "off the table" during debt ceiling negotiations but didn't elaborate.
"We're in a more authoritative position to state what the position of the party is than any single senator," McConnell said, swiping at Scott.
The two have been at odds for months, first over their differing views in the lead up to the 2022 midterms and then over Scott's challenge to McConnell's leadership in the wake of the GOP's election performance.
When asked Thursday by Fox News' Bill Hemmer about his relationship with McConnell, and whether they were "cool" with one another, Scott deflected.
"Well, he just kicked me off a committee. So, that was pretty petty," he said, referring to his removal from the Senate Commerce Committee.
Chris Hartline, a communications consultant for Scott's 2024 reelection campaign, shot back at McConnell's comments about his plan for Social Security.
"Some D.C. Republicans can keep parroting Democrat lies, but that won't stop Rick Scott from fighting for conservative principles instead of caving to Biden every day," Hartline tweeted on Friday.