— -- Bernie Sanders has snagged his first endorsement from a sitting U.S. senator, less than a week before the New York primary.
Sen. Jeff Merkley, D-Ore., penned an op-ed this morning in The New York Times endorsing his fellow senator for president.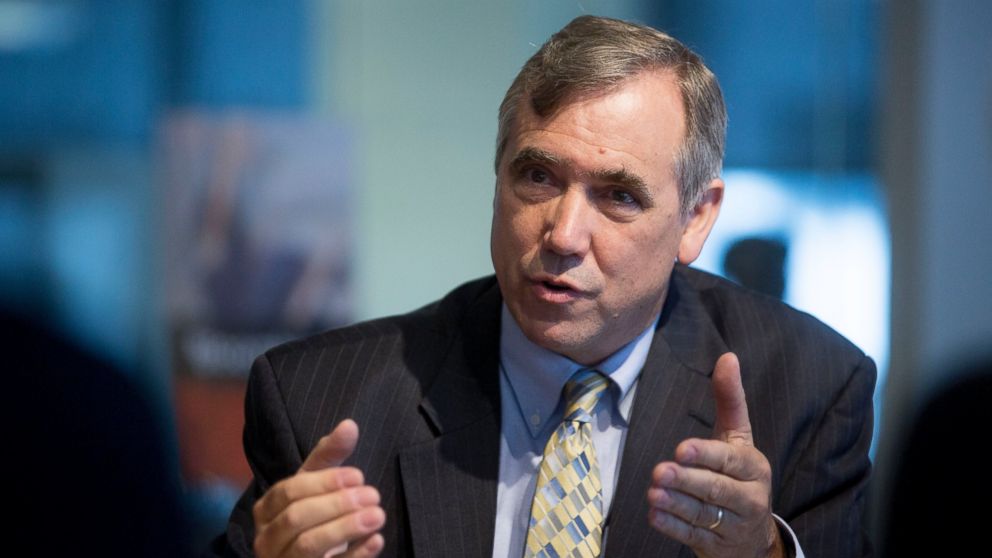 "After considering the biggest challenges facing our nation and the future I want for my children and our country," Merkley wrote. "I have decided to become the first member of the Senate to support my colleague Bernie Sanders for president."
Merkley cited his own middle-class upbringing and being raised on a single-family income in Oregon, though acknowledging that hard work isn't always enough for many Americans to advance in the 21st century.
"Many middle-class Americans are working longer for less income than decades ago, even while big-ticket expenses like housing, health care and college have relentlessly pushed higher," Merkley said.
He gave credit to the Obama administration for making the country "fairer" and more "prosperous" then it was seven years ago, but urged the next administration to foster "big ideas" and "to rethink the status quo."
While singing the praises of the Vermont senator's front-running opponent, Hillary Clinton, the junior Oregon senator suggested a new direction for the country.
"From her time advocating for children as a young lawyer to her work as first lady of Arkansas and the United States, and as a senator and secretary of state, Hillary Clinton has a remarkable record," he wrote. "She would be a strong and capable president. But Bernie Sanders is boldly and fiercely addressing the biggest challenges facing our country."
This is Sanders' first endorsement from a sitting U.S. senator, while Clinton has amassed 40 during the course of the primary season.