The Trump administration on Friday proposed new rules for schools dealing with sexual assault and harassment allegations that would narrow the definition of sexual harassment and offer greater protections for those accused of wrongdoing.
The move to rework guidelines put in place during the Obama administration is aimed at college campuses and universities, where one in four women who are seniors say they have experienced unwanted and nonconsensual sexual contact since entering college, according to the latest government survey.
The administration's approach, led by the Education Department under Secretary Betsy DeVos, comes in the era of #MeToo, in which victims' rights groups have said more should be done to protect survivors of sexual assault and to encourage women to speak up against harassment.
"Every survivor of sexual violence must be taken seriously, and every student accused of sexual misconduct must know that guilt is not predetermined," DeVos said in a statement.
"We can, and must, condemn sexual violence and punish those who perpetrate it while ensuring a fair grievance process," she added. "Those are not mutually exclusive ideas. They are the very essence of how Americans understand justice to function."
The rules, once posted online, are subject to public comment for 60 days. Depending upon the public's response, the Education Department will decide whether to make the rules final.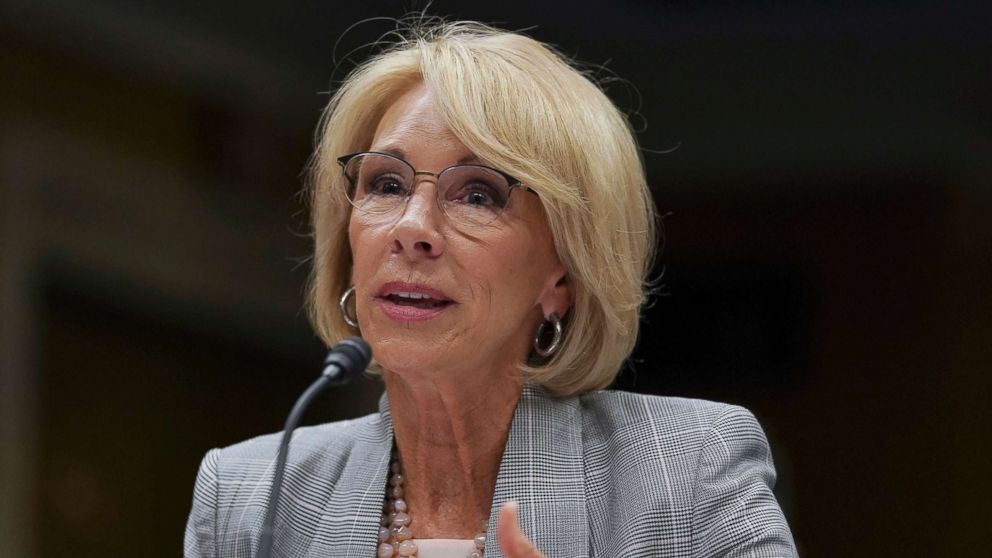 A small group of mens' rights groups have pushed for the changes, contending that schools have gone too far and provided little due process to the accused. That criticism has resonated with several White House supporters, including President Donald Trump's son, Donald Trump Jr., who has said he's more worried about his sons than to his daughters in the #MeToo era.
Cynthia P. Garrett, co-president of a group called "Families Advocating for Campus Equality," said she's been pushing for many of the changes included in the latest proposal because they give students accused of misconduct better opportunities to defend themselves. She said most campus sexual misconduct cases she's seen "involve the lack of affirmative consent, regretted sex, not life-threatening, criminal conduct."
The proposal got an immediate nod from a top Senate Republican who oversees education issues. Sen. Lamar Alexander of Tennessee said in a statement that "the department's approach seems to balance fairness and support for survivors."
But women's rights groups are pushing back.
They argue the new approach would unfairly tilt investigations in favor of the perpetrator and dramatically reduce the number of women willing to come forward. They contend the new rules would encourage colleges and universities to become more complacent when it comes to addressing allegations of sexual misconduct.
Fatima Goss Graves, head of the National Women's Law Center, said the new rules would radically weaken federal oversight of colleges responding to campus assault and sexual harassment and would make schools "more dangerous."
She signaled that her group would fight the guidelines from taking effect.
"Betsy DeVos and the Department of Education, hear us loud and clear: attacks on Title IX are attacks on students' dignity and safety - and we will not tolerate it," she said.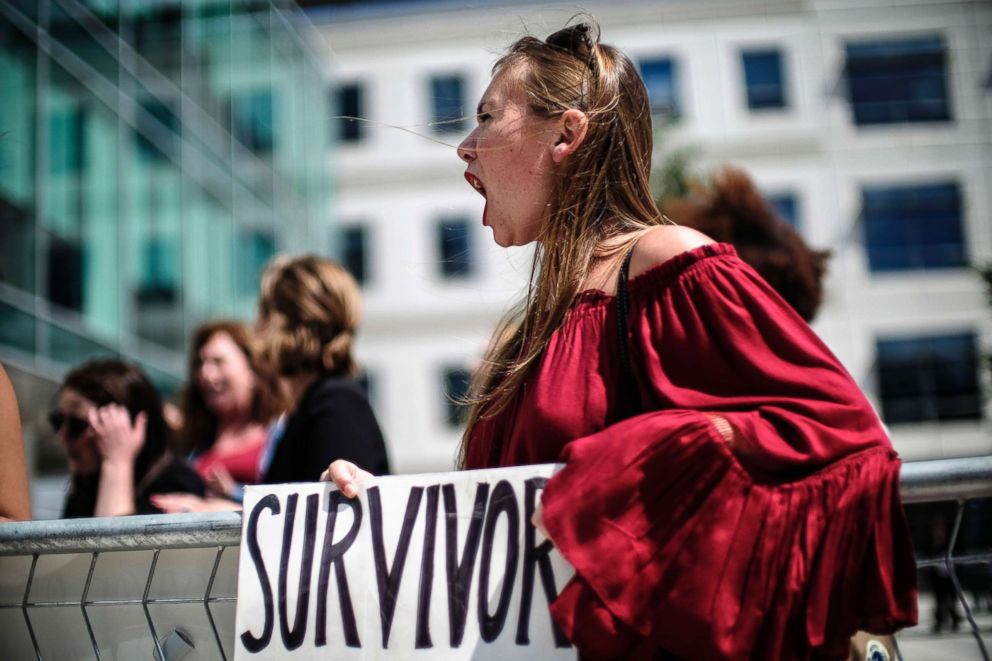 At issue are the federal guidelines for Title IX, the civil rights law that prohibits gender discrimination in any education program that receives federal funding. Under that law, sexual harassment and assault if a form of unlawful discrimination. If schools reject the guidance, they can lose billions of dollars in federal assistance.
One of the biggest changes to the rule would be a new definition of sexual harassment. Under Obama, it was defined it as "unwelcome conduct of a sexual nature." The new rule would define sexual harassment as unwanted sexual conduct that is "so severe, pervasive and objectively offensive that it effectively denies a person equal access to the recipient's education program or activity."
That definition would likely dramatically narrow the number of harassment cases a college or university would consider because the victim would have to show that the misconduct prevents them from receiving an education or participating in an activity. The Education Department says it based its definition on a 1999 Supreme Court case that held student-on-student sexual harassment could constitute discrimination.
The guidelines also require that any alleged harassment "must involve conduct that occurred within the school's own program or activity." That could include off-campus activities if they are tied to the school.
Another major change would guarantee someone accused of sexual misconduct would be given the right to cross-examine their accuser, but only through an intermediary such as an adviser or an attorney.
The proposal follows a bruising Supreme Court confirmation of Justice Brett Kavanaugh, who was accused of sexual assault at a house party when he was in high school three decades earlier. Kavanaugh vehemently denied the account and was subsequently endorsed by the Senate in a narrow 50-48 vote.
Helping to lead the effort under DeVos has been Candice Jackson, who wrote a 2005 book detailing assault allegations against former President Bill Clinton. She later swung behind Trump's candidacy despite reports that he faced his own allegations of sexual assault.
An earlier version of this story quoted the Education Department's definition of sexual harassment based on a preliminary draft document. The agency's final proposal defines sexual harassment as denying "equal access" to an education program or activity.