When President Joe Biden delivers his second State of the Union speech Tuesday night, two guests are expected to be in the audience: the mother and stepfather of Tyre Nichols.
Nichols died after being beaten during a violent encounter with Memphis police last month. His death has sparked calls for police reform at the federal level. His parents, RowVaughn and Rodney Wells, will sit in the first lady's box on Tuesday.
RowVaughn made a tearful plea for the passage of the George Floyd Justice in Policing Act at his funeral last week.
"We need to get that bill passed, because if we don't, that blood, that next child that dies -- that blood is going to be on their hands," she said.
It's a topic Biden is likely to address as he speaks to lawmakers and the nation in what could be his largest audience of the year. But how far he'll will go in calling for reform, and how far his comments will go in a divided Congress, remains to be seen.
"Criminal justice reform and fears about racism have been top issue concerns for Black Americans and Black voters for several cycles," Karen Finney, a Democratic strategist and former Hillary Clinton adviser, told ABC News.
"I think given that Tyre Nichols' parents will be in the audience, we should expect that the president will talk about that," Finney added.
Biden said he was "outraged and deeply pained" when graphic footage of Nichols' fatal confrontation with police was released last month showing officers striking and kicking Nichols. He's called on Congress to send the George Floyd Justice in Policing reform bill to his desk, and met last week with members of the Congressional Black Caucus to discuss possible paths forward.
Vice President Kamala Harris, in remarks delivered at Nichols' funeral, said the beating of the 29-year-old Nichols was "not in pursuit of public safety."
"When we talk about public safety, let us understand what it means in its truest form," the vice president said. "Tyre Nichols should have been safe."
The country's confidence in police practices have hit new lows, according to a recent ABC News/Washington Post poll. Just 39% of Americans expressed confidence that the police are trained to avoid excessive force, and 41% were confident the police treat Black and white people equally.
"People are going to be listening very closely for what's the vision for what public safety and reforms look like," Finney said of Biden's speech, "because it's got to go hand in hand."
What police reform advocates want Biden to address
"I sincerely hope he doesn't double down on throwing more police at the problem because the calculus of that would be very wrong," Damon Hewitt, the president and executive director of the Lawyers' Committee for Civil Rights Under Law, told ABC News ahead of the State of the Union address.
Last year, Biden, as part of his administration's crime prevention proposal, called for nearly $13 billion to hire 100,000 police officers around the country over the next five years.
Hewitt said he hopes to hear Biden call for comprehensive legislation, noting the odds of passing a police reform package may be slim but "that doesn't mean that any member of Congress, regardless of party affiliation, should be let off the hook."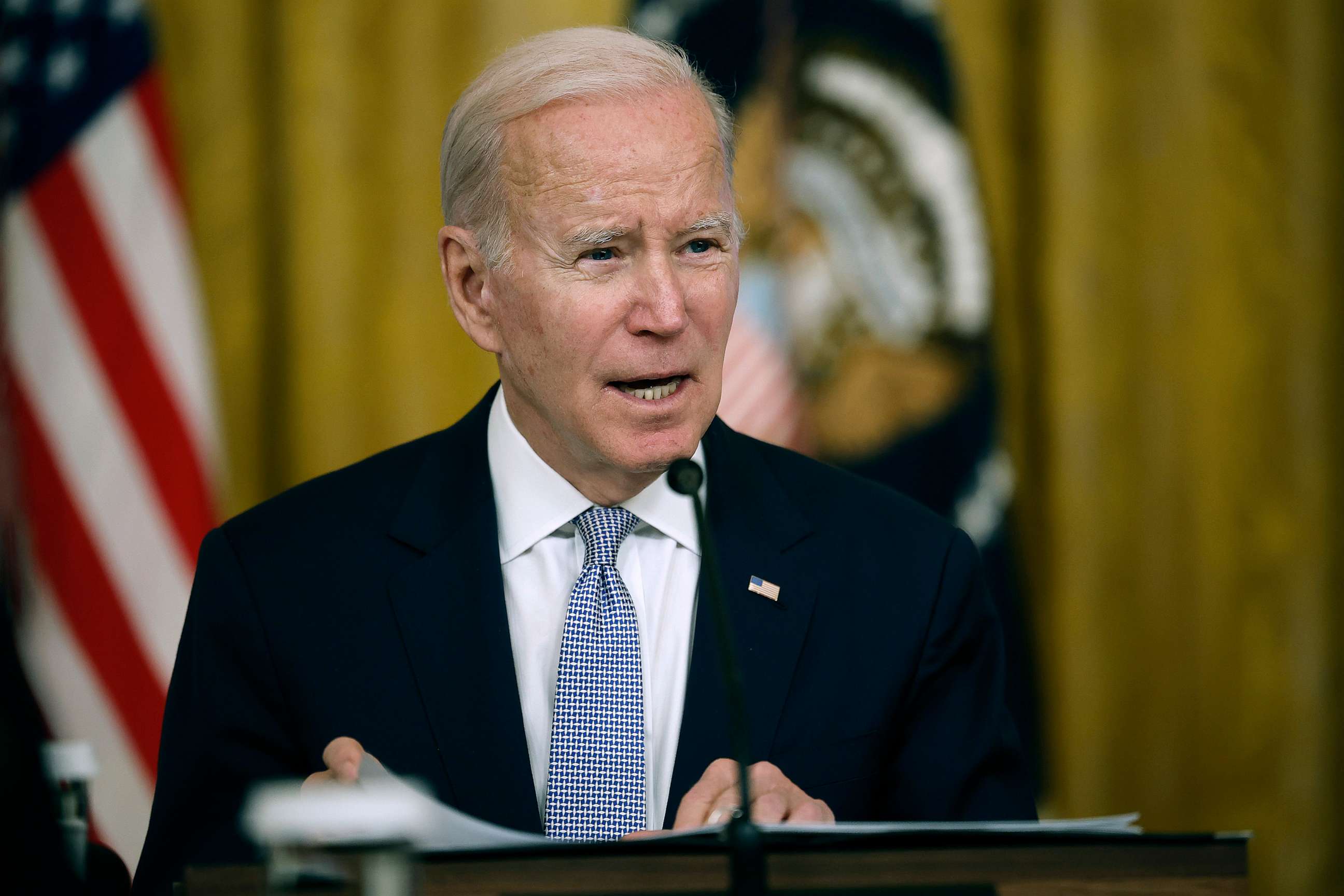 The George Floyd policing bill passed the Democrat-controlled House in 2020 and 2021 but stalled in the Senate. It now faces bigger hurdles now that the House is controlled by a Republican majority.
Rashad Robinson, the president of civil rights advocacy group Color of Change, told ABC News he wants to see Biden talk about the need to end qualified immunity, create a database of police misconduct, more power to the Department of Justice for policy and practices, and more policies.
But he also said it's even more important for the president to use the national address to speak more directly to the American people to inspire them to get more organized around police reform.
"People don't remember all of the list of demands, or the things that the president wants on his desk," Robinson said. "But it is an opportunity to tell a story … He needs to tell a story about why we haven't actually gotten change, and who is standing in the way."
"It's something that I think is going to be necessary to actually build the momentum to win something real."