President-elect Joe Biden is expected to name Janet Yellen as his pick for treasury secretary, sources familiar with the matter told ABC News.
If confirmed by the Senate, Yellen, 74, will be the first woman to hold the top job.
Biden's selection of Yellen is a signal of stability at a time of economic fragility amid the ongoing coronavirus pandemic.
Having previously led the Federal Reserve, Yellen will bring her deep background of experience to the top job at the Treasury Department and will require no on-the-job training.
Yellen served as the chair of the Federal Reserve from 2014 to 2018 and was replaced after one term on the job by President Donald Trump, who installed current chair Jerome Powell in her place.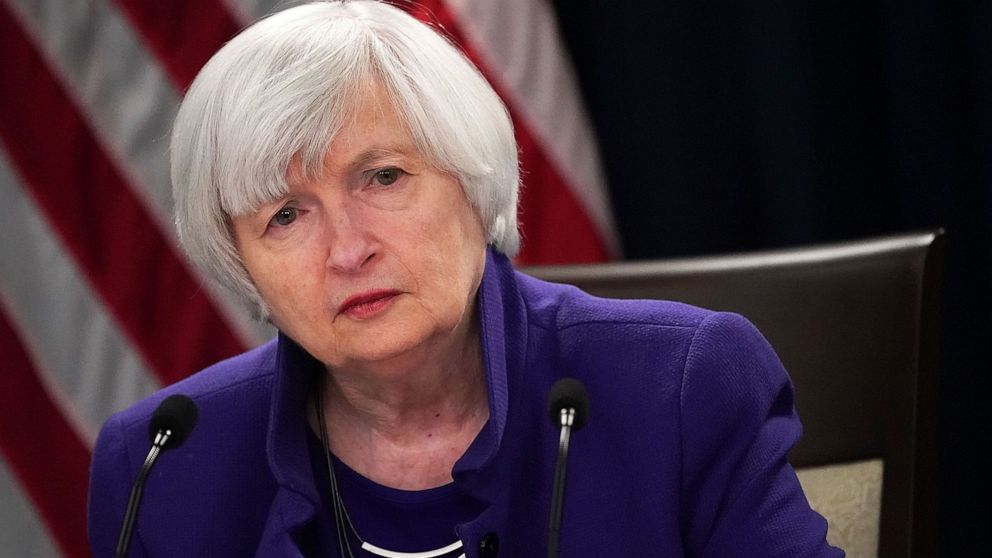 She would have to hit the ground running on her first day in the job, as one of Biden's first tasks upon taking office will likely be resurrecting and passing a coronavirus relief package that has for months been stalled on Capitol Hill as the nation continues to struggle economically amid the ongoing pandemic.
If confirmed, Yellen would make history.
Seventy-five men -- all white -- have served as secretary of the treasury, one of the original departments in the U.S. federal government. The first treasury secretary, Alexander Hamilton, was also the first member of any president's cabinet to be confirmed by the U.S. Senate.
While Biden's transition team has not confirmed the pick, the president-elect said last week he had made a decision on who would fill the role and expected to announce his nominee just before or after Thanksgiving.
"You'll find it is someone who I think is, who will be accepted by all elements of the Democratic Party, from progressive to the moderate coalitions," Biden said during a press conference.
Yellen is seen as a consensus candidate, who is viewed as palatable within the progressive wing of the Democratic Party and is not expected to face strong opposition from Republicans in a Senate confirmation process.
When Yellen was confirmed as Fed chair in 2014, she received the support of several Republicans who still serve in the Senate and who would be voting on whether to confirm her as secretary: Sens. Richard Burr of North Carolina, Susan Collins of Maine and Lisa Murkowski of Alaska.
Yellen drew praise from progressive Democrats when under consideration for the Fed chairmanship in 2013.
"She has great experience, she has great judgment. I think she would make a terrific Federal Reserve chair," Sen. Elizabeth Warren, of Massachusetts, said at the time.
At least one Republican economist has already praised the choice of Yellen. President Donald Trump's former National Economic Council director Gary Cohn extended his congratulations on Twitter.
"Janet Yellen is an excellent choice for Treasury Secretary," Cohn wrote. "Having had the opportunity to work with then-Chair Yellen, I have no doubt she will be the steady hand we need to promote an economy that works for everyone, especially during these difficult times."
Yellen has decades of experience as a financial regulator.
After chairing the White House Council of Economic Advisors in the later years of the Clinton administration, she helmed the Federal Reserve Bank of San Francisco from 2004 to 2010 and served as vice chair of the Federal Reserve Board from 2010 to 2014.
ABC News' Chris Donovan contributed reporting.