Russia's detention of an American journalist is sparking sharp condemnation from the Biden administration and Capitol Hill.
Evan Gershkovich from The Wall Street Journal was detained in Ekaterinburg, Russia's Federal Security Service (FSB) said Thursday. The intelligence agency has accused Gershkovich of spying and collecting "state secrets." The Kremlin took a sharper tone, saying Gershkovich was caught "red-handed."
Gershkovich has pleaded not guilty.
The American faces up to 20 years in prison if convicted. His case is marked "top secret."
"In the strongest possible terms, we condemn the Kremlin's continued attempts to intimidate, repress, and punish journalists and civil society voices," Secretary of State Antony Blinken said in a statement.
"These espionage charges are ridiculous. The targeting of American citizens by Russian government is unacceptable. We condemn the detention of Mr. Gershkovich in the strongest -- in the strongest terms," White House press secretary Karine Jean-Pierre said
But Jean-Pierre declined to characterize Gershkovich's detention as a hostage situation when asked by ABC News' Stephanie Ramos.
"I mean, he's being wrong – he's being detained and, and we have been very clear, there's, you know, there's no reason to believe that those charges are accurate, the espionage are accurate," she said.
Although, when asked to definitively state that Gershkovich has never worked for the U.S. government, Jean-Pierre merely repeated herself.
"What I can say is the charges against him are ridiculous. We've been very clear about that. I'm not gonna get into more specifics. We've been very clear in my stopper. I was very clear in my statement, that those are ridiculous, and they're not accurate," she said.
The White House said Thursday it was in contact with the Wall Street Journal and Gershkovich's family, and that the State Department has been in touch with the Russian government and is working to secure consular access to Gershkovich.
It will "likely be several days" before the U.S. will get consular access, State Department Principal Deputy Spokesperson Vedant Petal told reporters, because of "Russia's administrative procedures and security requirements."
The State Department and White House reiterated guidance that Americans, even journalists, not travel to Russia.
President Joe Biden has been briefed on the situation, White House spokesperson John Kirby said.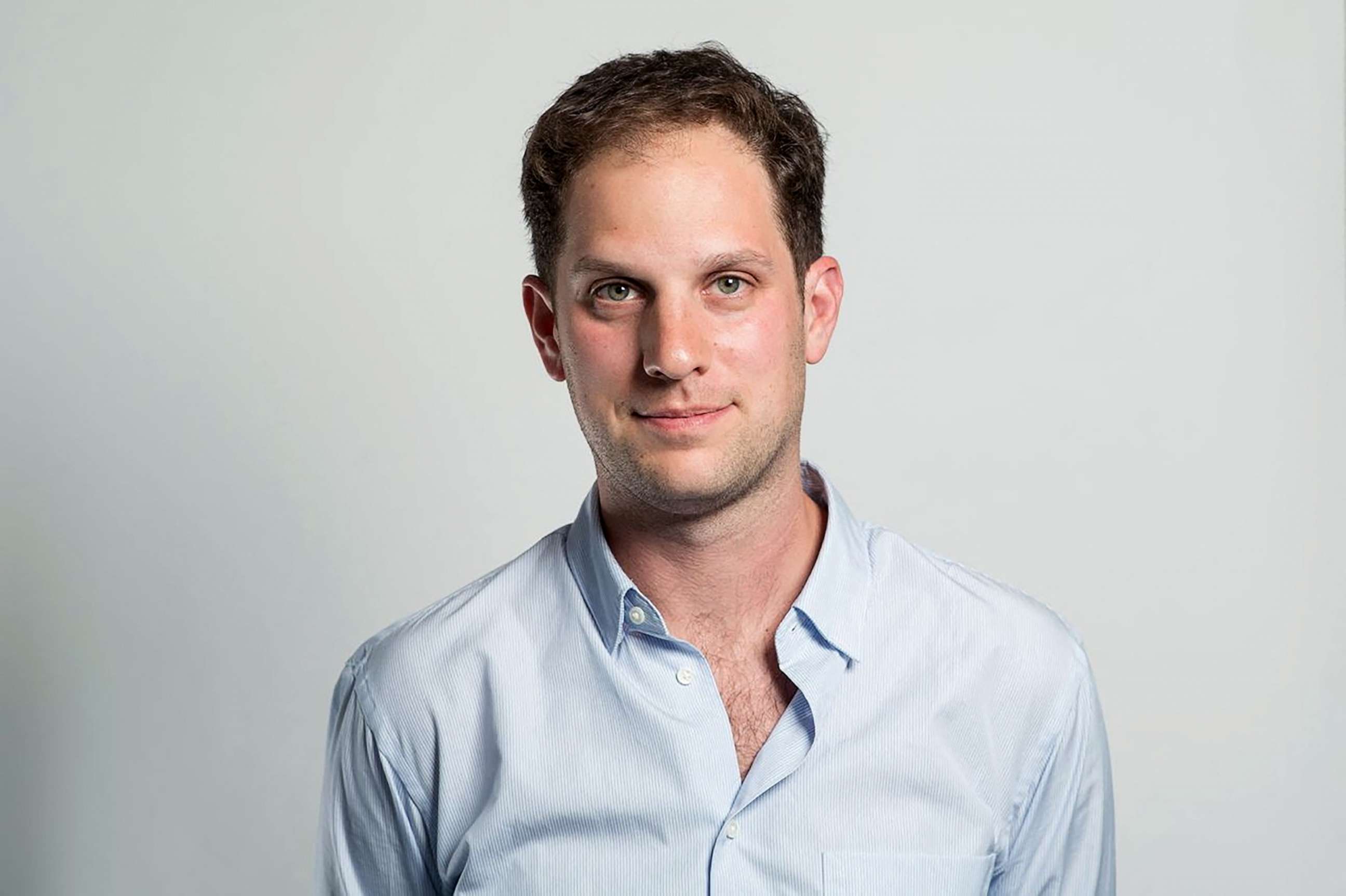 Gershkovich covers Russia and Ukraine for the WSJ. The newspaper "vehemently denies" the spying allegations brought against their reporter and is seeking his immediate release.
The U.S. has previously negotiated to secure the release of wrongfully detained Americans abroad. Last year, WNBA star Britney Griner was released in a prisoner exchange with Russia following a monthslong saga after her detention on drug charges.
But Russian Deputy Foreign Minister Sergei Ryabkov downplayed any suggestion of an exchange, saying it's too early for such talks.
"I wouldn't raise a question on this now, because you yourself understand that some exchanges that took place in the past took place for people who were already serving sentences," Ryabkov told reporters.
Gershkovich's arrest comes amid the worsening relationship between Russia and the United States.
Asked if there were any indication that this was retaliation by Russia, Kirby said he couldn't say as an investigation is ongoing.
"We do not know right now," he said. "We are still trying to gain as much information and context as we can. It's early hours, so I can assure you we're all working as hard as we can, but we don't know any more than what I've been able to share with you in my opening statements."
When asked Thursday if he was concerned the reporter's detention was an escalation on Russia's part, Senate Majority Leader Chuck Schumer said yes.
"Putin plays all these little games with bluffing and brinkmanship and this is another," Schumer said in a press conference. "To have an innocent journalist held hostage for that is really despicable. I am urging the administration to do everything they can to get him free."
Rep. Steny Hoyer, D-Md., responded to Gershkovich's detention by stating a free press is "absolutely essential."
"The Russian people need to know the truth, which is why they want to arrest reporters who tell people -- they would not be for this carnage that Putin and his dictatorship has affected and the tragedy and war crimes that are being committed," Hoyer told reporters.
ABC News' Patrick Reevell, Joseph Simonetti and Molly Nagle contributed to this report.
Correction: A previous version of this story mistakenly referred to Hoyer as a Republican.