President Joe Biden said Thursday he will visit East Palestine, Ohio, "at some point" as the area recovers from a train derailment that released toxic chemicals.
Biden was asked about if he had plans to visit as he was exiting a lunch with Senate Democrats flanked by Senate Majority Leader Chuck Schumer.
"I've spoken with every official in Ohio, Democrat and Republican, on a continuing basis, as in Pennsylvania," Biden told reporters. "I laid out a little bit in there what I think the answers are … and we will be implementing an awful lot to the legislation here."
"I will be out there at some point," he said, although he didn't elaborate on when.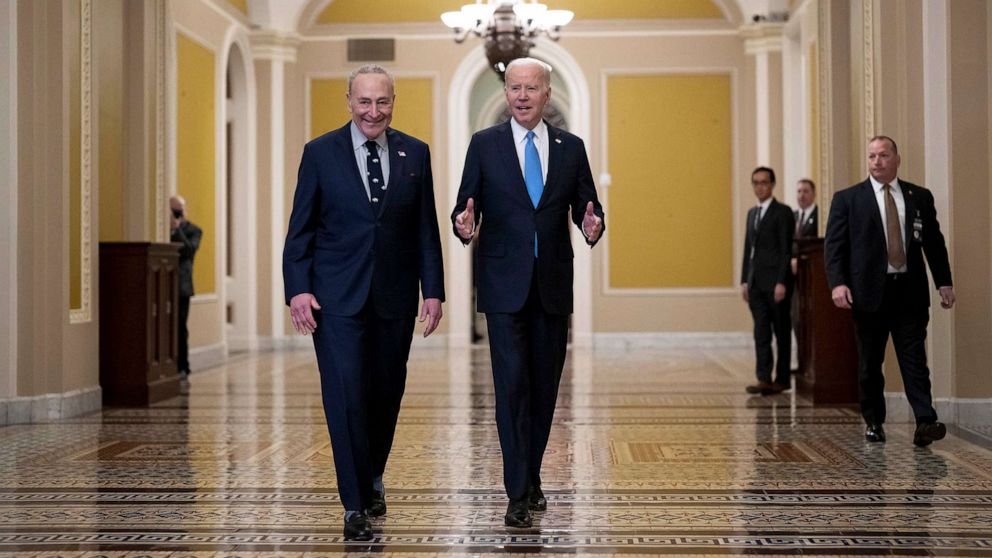 Biden's been under political pressure from both Republicans and some Democrats to visit the site since a Norfolk Southern freight train carrying hazardous materials derailed on Feb. 3, prompting environmental and health concerns. Officials have said the air quality and water system is safe, but residents have said they're still concerned about the possible effects of the disaster.
His remark Thursday was his first indication that he plans to travel to the city. Asked last Friday if he had any plans to do so, he told reporters: "At this time, I'm not."
Biden demurred a few hours earlier Friday when pressed by ABC's David Muir on criticism from local officials that hadn't yet visited.
"Let's put this in perspective. Within two hours of that derailment, the EPA was in there. Within two hours. Every major agency in the United States government that had anything to do rail and/or cleanup was there, and is there," Biden told Muir in an exclusive interview from the White House as he defended the administration's response.
The president said he'd made it clear that "anything" officials needed would be provided to them. Last week, Biden ordered door-to-door visits from federal agencies to the families affected by the derailment.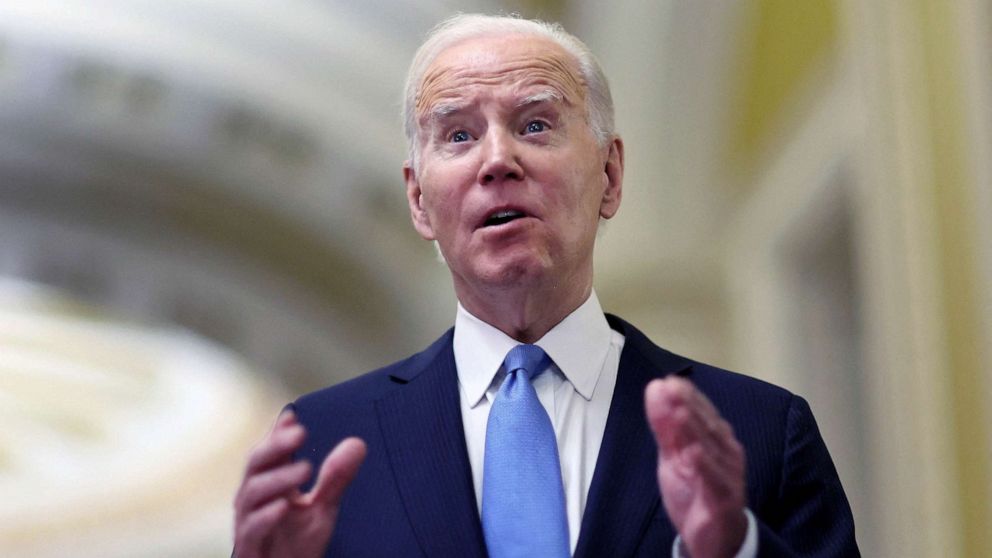 Environmental Protection Agency Administrator Michael Regan was the first Biden official to visit East Palestine in mid-February. Regan told GMA 3 the day after his visit that the city's air and water was safe.
Transportation Secretary Pete Buttigieg, who has been under fire from Republicans over the train derailment, visited the site for the first time on Feb. 23 -- 20 days after the crash. Buttigieg has warned Norfolk Southern to support East Palestine, and said he expects the industry to work with Congress to make safety and accountability improvements.
The CEO of Norfolk Southern, Alan Shaw, will testify before a Senate panel next week on the derailment.