While she was set to depart the administration by the end of this month, White House communications director Kate Bedingfield has decided to stay on in her role, ABC News has learned.
Bedingfield, who was slated to leave the White House days after President Joe Biden tested positive for COVID-19, was asked to stay in her position until Biden tested negative -- which he did earlier this week.
The president and White House Chief of Staff Ron Klain then asked Bedingfield if she would consider staying on long-term, and she agreed.
"I want to share a personal update on what was going to be my last day at the White House," Bedingfield wrote in an email to communication's staff on her decision to stay.
"After much thought, discussion and reflection, I've decided to stay. I'm not done here and there is so much more good work to do with all of you. I couldn't be happier and more excited about this awesome — if admittedly last-minute! — development. The work is too important and too energizing and I have a lot of gas left in the tank," she wrote.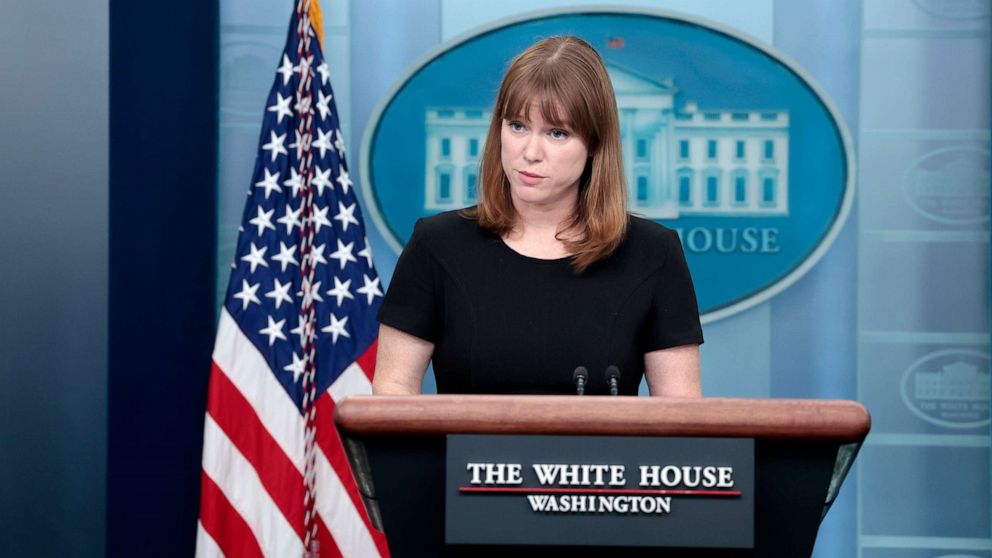 Bedingfield is a longtime top aide to Biden: She was his communications director when he served as vice president under Barack Obama and became his deputy campaign manager for communications during his winning bid for president in 2020.
She's been one of Biden's most trusted advisers and played a major role during his third campaign, both behind and in front of the camera.
She started as White House communications director when Biden took office in January 2021 and has been a regular presence on TV and in the press advocating for or defending the administration.
Her decision to stay comes as the Biden administration faces several challenges -- from inflation to abortion access -- and as Democrats aim to keep their majorities in Congress in this fall's midterm elections.
In her note to staff, Bedingfield said she "couldn't not be more grateful to be a part of this team."
"It's a once-in-a-lifetime crew in a once-in-a-lifetime moment, and I am so proud to be part of it," she wrote. "You guys mean the world to me. So – I'm excited that this isn't me sending you all a sappy 'this is my last day' note - and so excited for all that is to come."