— -- The Rev. Billy Graham died this morning but the famned evangelist's words will live on and shape his legacy.
The Christian evangelist was known for drawing huge crowds in his heyday and building strong and influential relationships with a dozen sitting presidents.
His decades in the public eye meant that he espoused his views on a broad range of topics, a selection of which are included below:
On life
"Every journey has a starting point . . . and it has an end. God meant for [life] to be filled with joy and purpose. He invites us to . . . take the rest of our journey with Him." - from his 2006 book "The Journey"
"End your journey well. Don't waste your life, and don't be satisfied with anything less than God's plan." - from "The Journey"
"The legacy we leave is not just in our possessions, but in the quality of our lives." - from his 1990 book "Hope for the Troubled Heart"
On age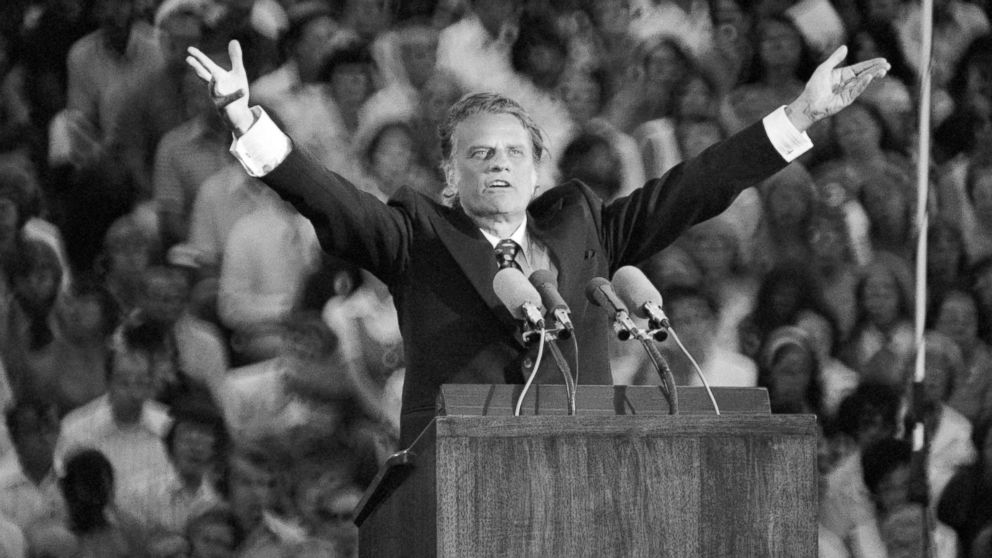 "Life can grow sweeter and more rewarding as we grow older if we possess the presence of Christ. Sunsets are always glorious. It is Christ who adds colors, glory, and beauty to man's sunsets." - from his 1998 book "Answers to Life's Problems"
On character
"True greatness is not measured by the headlines a person commands or the wealth he or she accumulates. The inner character of a person— the undergirding moral and spiritual values and commitments—is the true measure of lasting greatness." - from his 1997 book "Just As I Am"
On preaching and evangelism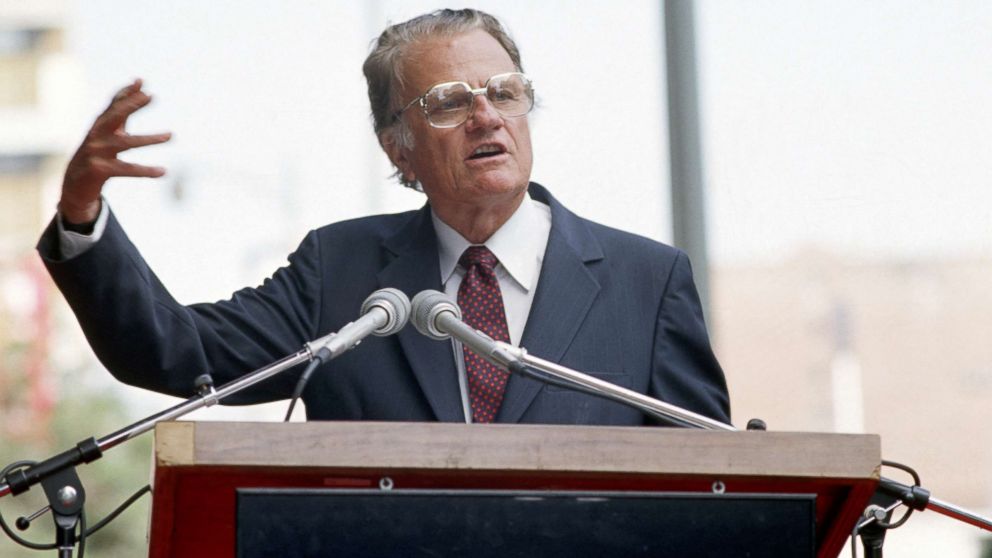 "I'm not a great preacher, and I don't claim to be a great preacher . . . I'm an ordinary preacher, just communicating the Gospel in the best way I know how." - Graham was quoted as saying in Russ Busby's 2007 book "Billy Graham: God's Ambassador"
"An evangelist is like a newscaster on television or a journalist writing for a newspaper . . . except that the evangelist's mission is to tell the Good News that never changes." - audio recording from The Billy Graham Library
"During all my years as an evangelist, my message has always been the Gospel of Christ. It is not a Western religion, nor is it a message of one culture or political system . . . it is a message of life and hope for all the world." - Graham was quoted as saying in "Billy Graham: God's Ambassador"
On America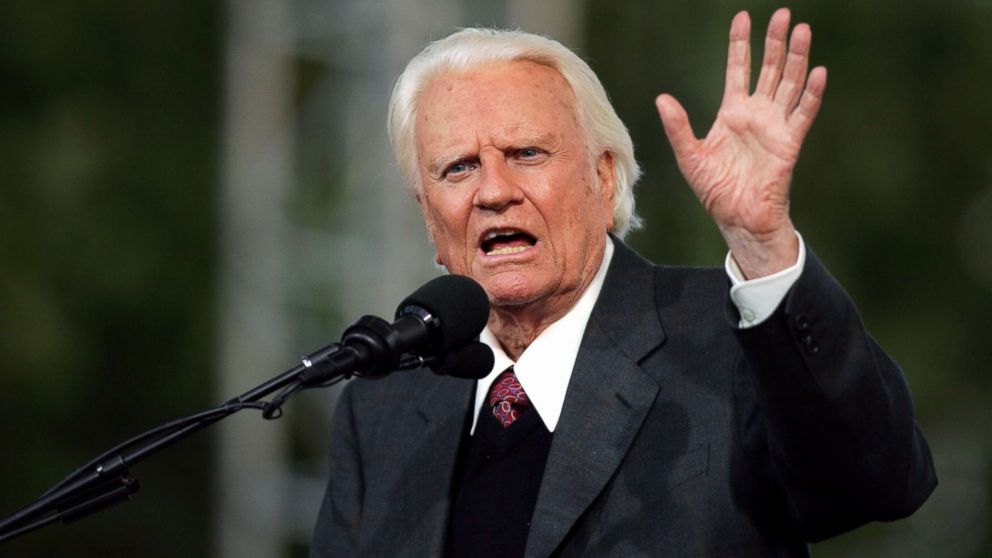 "What I find disturbing in America is the consuming desire for leisure, convenience, and fun. It seems we, as a nation, have traded God for gadgets. We have traded eternal truth for momentary self-gratification—worshipping false gods of materialism and humanism instead of the Creator of all things." - from his 1992 book "Storm Warning"
"The secret strength of a nation is found in the faith that abides in the hearts and homes of the country." - from his 2011 book "Day by Day With Billy Graham"
"We talk out of both corners of our mouth at once. We say we are a Christian nation, but much of our literature, our social practices, our deep interests are not Christian at all. They are totally secular." - from his 1965 book "World Aflame"
ABC News' Meghan Keneally contributed to this report.