Rep. Maxine Waters owed an apology from top Dems for not protecting her against 'unwarranted' Trump verbal attacks, nearly 200 black female leaders say
Nearly 200 black female leaders say Rep. Maxine Waters is owed an apology.
Black female leaders and allies are blasting House Minority Leader Nancy Pelosi and Senate Minority Leader Chuck Schumer for what they see as their "failure" to protect Rep. Maxine Waters from "unwarranted attacks from the Trump administration and others in the GOP."
"We write to share our profound indignation and deep disappointment over your recent failure to protect Congresswoman Waters from unwarranted attacks from the Trump Administration and others in the GOP," the group of nearly 200 women wrote in a letter sent Tuesday. "That failure was further compounded by your decision to unfairly deride her as being 'uncivil' and 'un-American.'"
"In doing so, we believe this mischaracterizes her call to action for peaceful democratic assembly and the exercise of her constitutional rights to free speech in support of defenseless immigrant children and their families," the women wrote.
The group of black female leaders includes activists, religious leaders, academics, local elected officials, and some men.
"Disparaging or failing to support Congresswoman Waters is an affront to her and Black women across the country and telegraphs a message that the Democratic Party can ill afford: that it does not respect Black women's leadership and political power and discounts the impact of Black women and millennial voters," the women wrote.
Waters drew criticism from both sides of the aisle after she encouraged protesters to publicly confront and "push back on" Trump administration officials over the president's "zero tolerance" policy at the southern border.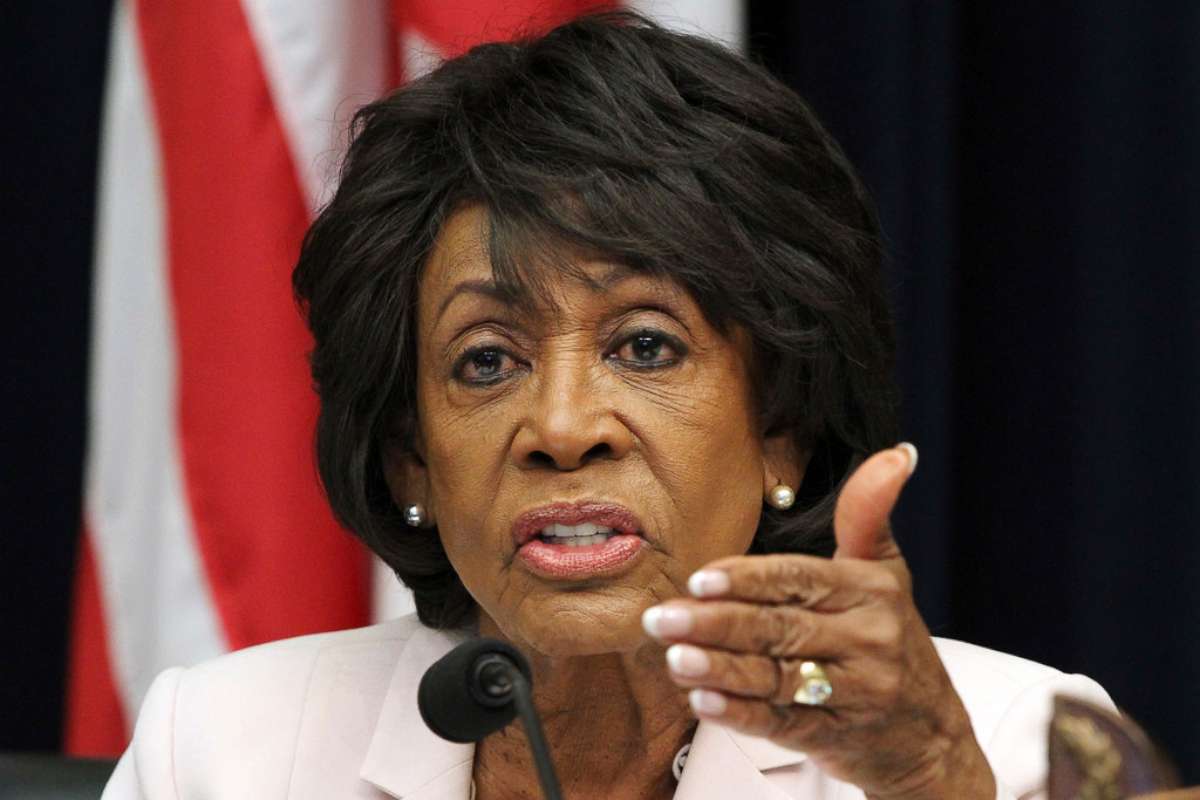 "In the crucial months ahead, we must strive to make America beautiful again. Trump's daily lack of civility has provoked responses that are predictable but unacceptable. As we go forward, we must conduct elections in a way that achieves unity from sea to shining sea," Pelosi tweeted in a subtle rebuke aimed at Waters last week.
On the Senate floor, Schumer said Waters' call for the "harassment of political opponents" was "not American."
Waters maintains she did not intend to incite violence by her comments and says Trump and others are deliberately mischaracterizing her words.
In the letter, the group says Waters, who is one of the longest-serving African-American women in Congress, is a beacon of hope for black women in the country and is owed an apology from the Democratic leaders.
Pelosi, in a statement provided to ABC News on Wednesday, did not apologize but called Waters a "valued leader whose passionate call for family reunification should be heart without any threats to her safety."
"Donald Trump has sullied the bully pulpit with reckless disregard for the safety of others. He should stop his attacks on Congresswoman Waters and all Members of Congress, the free press, and all Americans who have the right and the responsibility to speak their minds," Pelosi said.
Schumer's spokesman declined to comment, and Waters' office has not responded to ABC News' request for comment.
Meanwhile, Trump is still taking shots at Waters.
"Crazy Maxine Waters, said by some to be one of the most corrupt people in politics, is rapidly becoming, together with Nancy Pelosi, the FACE of the Democrat Party. Her ranting and raving, even referring to herself as a wounded animal, will make people flee the Democrats!" Trump tweeted Tuesday.
In recent days, Waters has had to cancel speaking events in Alabama and Texas due to death threats and "hostile mail" she has received at her office, including "one very serious death threat."
This past Saturday, Waters defiantly said to those who want to harm her that they had better "shoot straight because there's nothing like a wounded animal."
Tuesday's latest attack against Waters follows a string of insults Trump has hurled at the congresswoman since the feud began.
Trump has called Waters an "extraordinarily low IQ person," and the "FACE" of the Democrat Party.
In his tweet, Trump added: "Be careful what you wish for Max" although it's unclear exactly what he meant.
On Tuesday, White House press secretary Sarah Sanders told reporters, "We try every single day to treat everyone with respect."
"I think every reasonable person have concluded that the president of the United States of America has advocated violence, he has been divisive, and he has been the one that has caused what we see happening today, where people are trying to push back on his policies," Waters said at a hearing last week, pushing back against Trump's narrative.
Waters has long had a reputation for outspoken advocacy on behalf of women, children, and other minorities in her nearly 40 years of public service, according to her Congressional biography.
Waters is well-known for her candid and direct remarks and was one of the first members of Congress to call for Trump's impeachment.
Last year, Waters made similar rallying calls for protest during an awards ceremony that aired on BET in which she won a "social humanitarian" award.
"Whether it's the president of the United States of America or anybody in his Cabinet, we will say to them 'we will resist you.' We will not allow you to damage this country in the way that you're doing," Waters said during her acceptance speech.
Waters said if not for the "love and respect" shown to her by other black women, her Republican counterparts would "have me believe I'm too black, I'm too confrontational, and that I'm too disrespectful of them."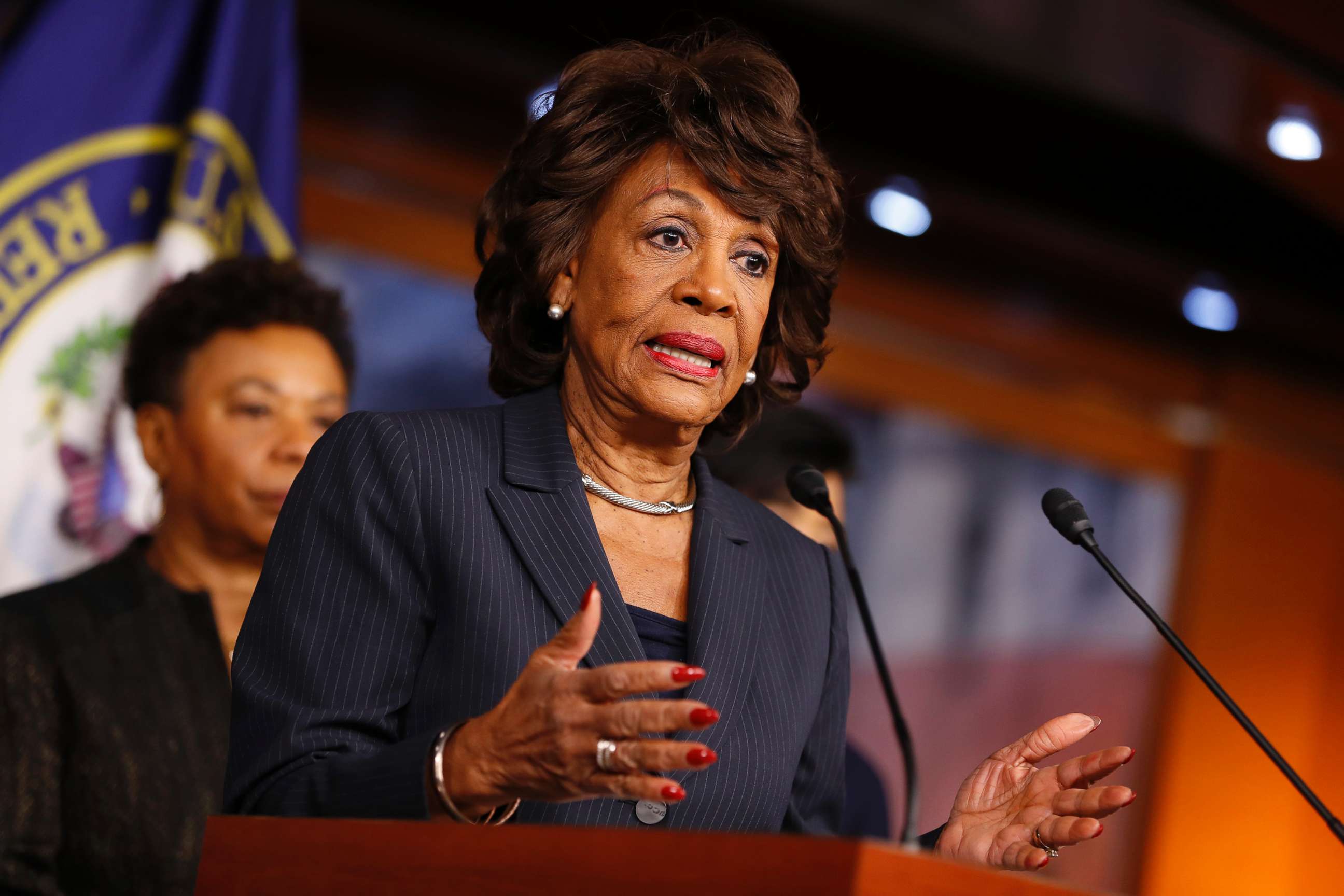 During a testy hearing last week, a Republican committee chairman chided the congresswoman.
The chairman of the House Financial Services Committee, Rep. Jeb Hensarling, a Texas Republican, said those who "daily promote diversity, I would call upon them to respect diversity of opinion."
"I think we all know that words matter," Hensarling said.
"I also lament, as I look back, that there was a time in America's history where you could be denied service at a restaurant based on the color of your skin. Now apparently, it's the color of your voter registration card," Hensarling said, in a reference to the incident involving Sanders getting kicked out of a Virginia restaurant last month.
Waters, the top Democrat on the committee, didn't take the comments sitting down, but instead called out Hensarling for his apparent hypocrisy, and urged her Republican colleagues to recognize who she characterized as the chief instigator of toxic rhetoric in the current political discourse: Donald Trump.
"Mr. Chairman, if you want to talk about civility, you start with the president of the United States and you implore him not to continue to promote violence, not to continue to promote divisiveness," Waters said.