Border arrests up 85 percent over same period last year: US Customs and Border Protection
Official says families are coordinating via social media, arriving via bus.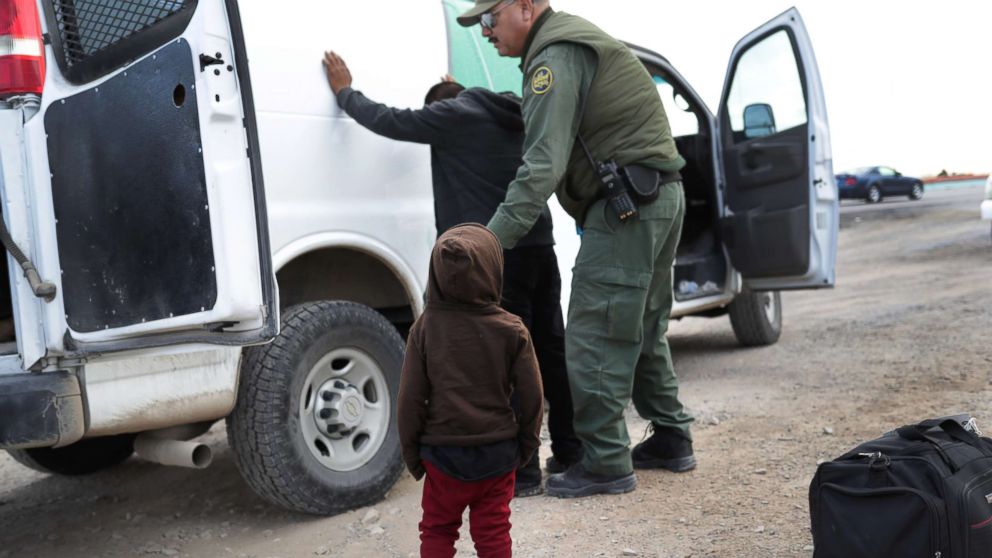 U.S. officials apprehended more than 200,000 people trying to cross the U.S.-Mexico border illegally in the past four months, about an 85 percent increase from the same time last year, according to data released Friday by U.S. Customs and Border Protection.
About half of those detained were families.
A CBP official, who spoke on condition of anonymity, told reporters that families are coming in large groups by bus, often several hundred people at a time and sometimes relying on social media to coordinate their trip north. They are dropped at nearby highways sometimes several miles from a port of entry where they would have been able to claim asylum legally, the official said. One group of 320 people, for example, arrived Thursday at a remote part of the Arizona border near Lukeville. The official said the group was six miles from a port of entry.
According to the data, most families are showing up at the Rio Grande and El Paso sectors in Texas, followed by the area near Yuma, Arizona. The majority of the families are coming from Guatemala, followed by Honduras.
While U.S. law allows for people to present themselves at the border to claim asylum, the official said the facilities at the border aren't equipped for processing the large groups all at once, particularly in the 72-hour mandated time frame.
"Our facilities first and foremost are not designed to house" families, the official said.
Some 12,000 migrants were referred for medical care in 2018, and the official said they expect that number to more than double this year to 28,000.
In December, the Department of Homeland Security announced a plan to require asylum seekers to stay in Mexico while they wait for their claim to be heard by an immigration judge. That policy has only been implemented in a small number of cases near Tijuana, although DHS officials say the plan is to implement it across the entire border. The move would almost certainly be challenged in court, however.
President Donald Trump has tried other ways to restrict asylum claims at the border but has been blocked by the courts.