Border Patrol apprehensions in the Southwest increased last month, as warming spring temperatures allowed migrants to more easily make their way to the U.S., according to Customs and Border Protection.
Migrant encounters by Border Patrol agents increased 25% from February to March, according to CBP, marking the lowest February to March rate of increase since President Joe Biden took office.
Historic Border Patrol data shows that increases in migration from February to March have been common across administrations -- an indication of the seasonal trends.
"The January border enforcement measures continue to hold strong even against the typical migration patterns seen as we enter the warmer months," a senior administration official told ABC News. "This month's encounters are down 23% from last year, and the month-over-month change is the lowest seasonal increase seen in two years."
The data released Monday shows that nationwide, authorities apprehended or detained migrants more than 250,000 times. Significant increases were reported by CBP in southern Florida, where some migrants land boats illegally, as well as along the northern border.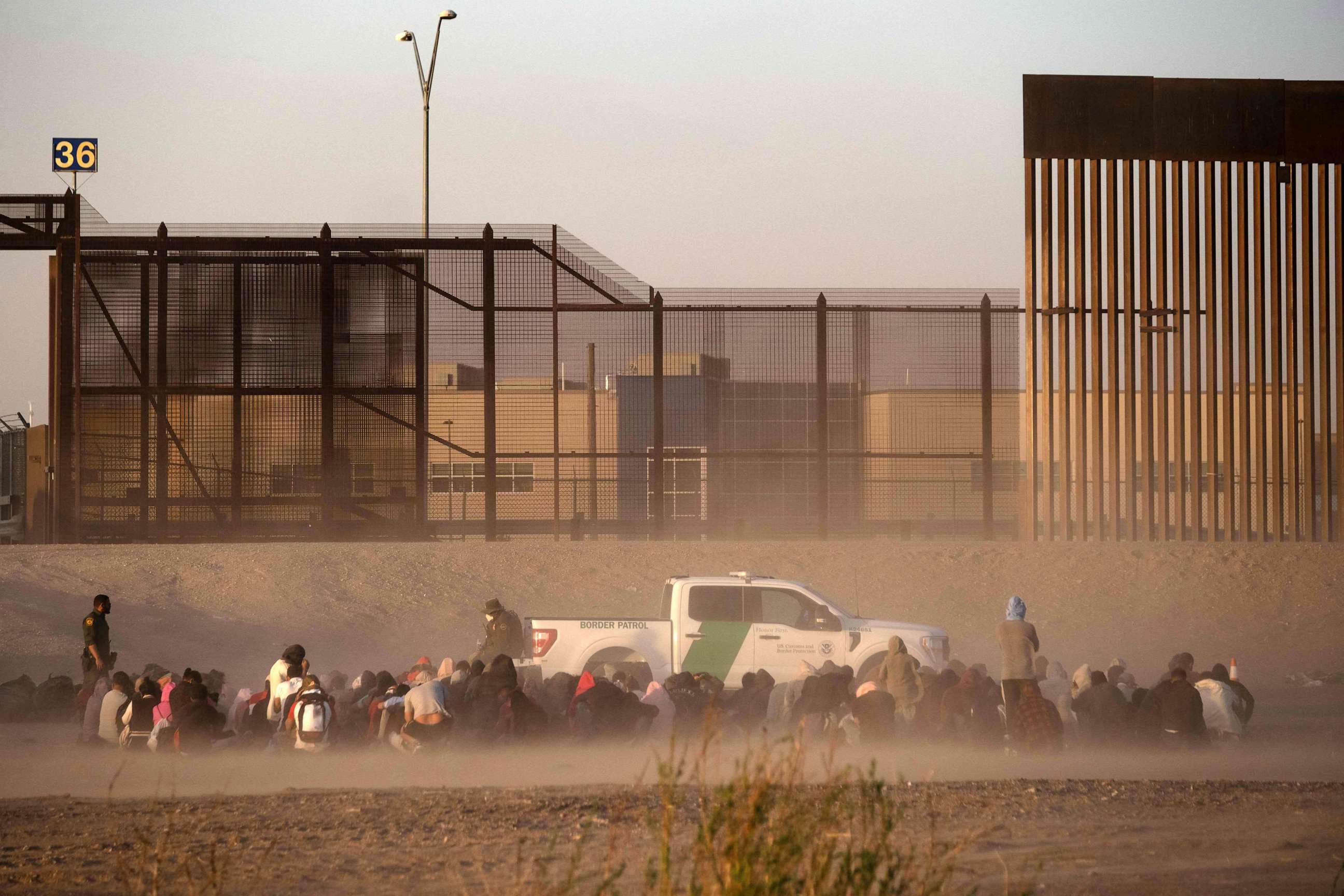 The Biden administration is under intense pressure to keep migrant apprehensions as low as possible. Some Republicans have seized on the record high levels of unauthorized migration seen last year, claiming it proves the border is not secure under Biden's watch.
The number of apprehensions can also serve as an indicator of success for the administration's recent dual-track approach of restricting asylum for some while opening alternative legal pathways for those applying for entry from outside the U.S.
The number of times Cubans, Haitians, Nicaraguans and Venezuelans were apprehended decreased by 72% since early January, according to CBP data, when the administration announced it would send many unauthorized migrants from those countries back to Mexico.
Under a court ruling, the Biden administration continues to implement a controversial public health order issued by the Trump administration's Centers for Disease Control and Prevention at the height of the COVID-19 pandemic. The order requires border authorities to expel large numbers of migrants rapidly from the border, usually in a matter of hours.
In January, the Mexican government agreed to accept the rapid return of Cubans, Haitians, Nicaraguans and Venezuelans. Administration officials at the time said they intend to carry out these plans even if Title 42 ends. Immigration experts have said removing non-Mexicans to Mexico under standard immigration processes and outside of the emergency pandemic order would require full cooperation from Mexican authorities.
There may be fewer people from those four countries reaching the Southwest -- but they're still migrating, according to one country's data. Panama recorded more Venezuelans crossing the notorious Darien Gap this March than compared to last year. Although not as high as the fall, those numbers have climbed back up -- an indication that many are being forced to stay in Mexico now or go elsewhere along the way.