— -- The U.S. Secret Service arrested a 35-year-old woman Friday after the agency said she intentionally drove her vehicle into a security barrier near the White House.
The agency said it has had other encounters with the woman near the White House and that she had been previously arrested. The woman, who was not named, was said to be from LaVergne, Tennessee. She was arrested and transported to the Washington, D.C. police department.
A Metropolitan Police Department report says the woman intentionally drove her white Chevrolet van into the security barrier at 17th and E Streets, near the South Lawn of the White House and continued to accelerate as officers attempted to get her out of the van. The report says the woman had a gun in her hand -- pointed away from the officers -- and she refused "multiple orders" to drop the gun before officers wrested it from her and hauled her out of the van through the driver side window, according to the report.
"The female driver of the vehicle was immediately apprehended by Secret Service Uniformed Division Officers," that agency tweeted.
After a previous attempt to gain entry to the White House, the woman was subject to a court order to stay away from the White House complex, the report says.
She was charged with unlawful entry, carrying a pistol without a license, unregistered firearm, aggravated assault on a police officer, assault with a dangerous weapon-car, destruction of government property and contempt of court, police said.
The woman, after being given Miranda warnings, admitted to knowingly bringing the gun with her, according to the report.
According to a law enforcement source, the Secret Service Explosives Ordnance Disposal team examined the vehicle.
Photos from the scene showed the back window of the van was broken but it's unclear how that happened.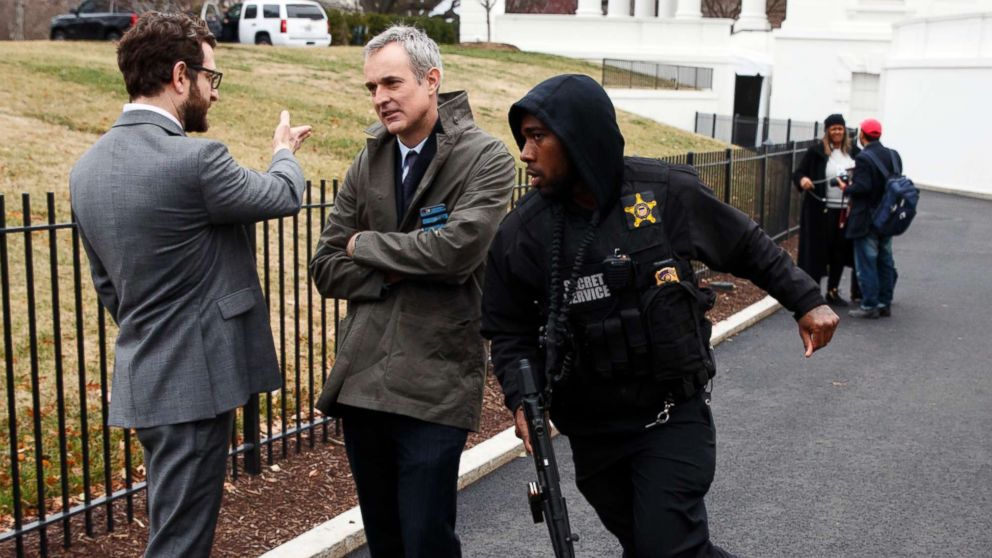 A witness told reporters the van's tires were "burning rubber," causing a lot of smoke and that security guards ordered the driver to stop several times.
"She just kept pressing on the gas and trying to press through I guess, that's what it looked like," said Chris Bello, who was visiting the White House with his family.
Security was increased on the White House campus after the incident and video posted on social media showed people being led out of the area.
The Secret Service said no law enforcement officials were injured.
President Trump later tweeted thanks to the Secret Service for "a job well done!"
ABC News' John Parkinson, Jack Date, Katherine Faulders, and Alex Mallin contributed to this report.