Vice President Mike Pence's oldest daughter, Charlotte Pence, spoke candidly today on "The View" about her father, his decision to join the Trump administration and her new book inspired by his role in office.
"We talked about it (joining the ticket) a lot," the 24-year-old said. "I got to really see my parents actually go through this thought process. ... Just really trusting God to kind of go down this path that they felt called to."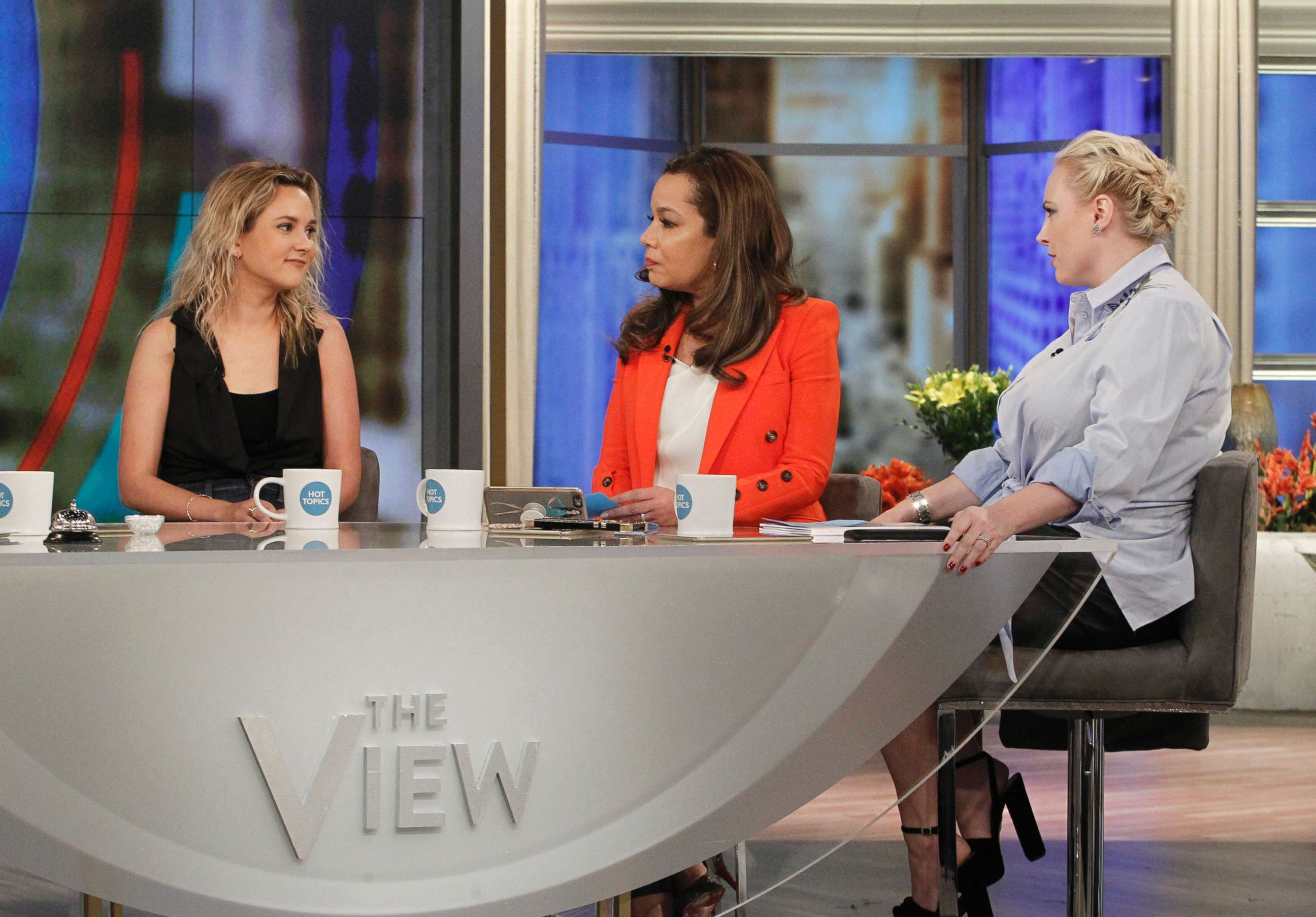 When asked what the biggest misconception about her father is, Charlotte Pence said that despite his "strong-held" beliefs, he does not hold any "animosity or hatred towards anyone."
She hopes to portray a more personal side of her father in her new book, "Marlon Bundo's Day in the Life of the Vice President."
Through the eyes of Marlon, the second family's furry bunny friend, readers get a look at Mike Pence's day-to-day responsibilities as the US vice president. The book was written by Charlotte Pence and illustrated by her mother, Karen Pence.
But, it's not the only book about a bunny hopping into the children's reading section.
Comedian John Oliver also published a book about the black-and-white bunny. It's a parody titled "Last Week Tonight with John Oliver Presents a Day in the Life of Marlon Bundo."
"There are a few, small differences between the two books," Oliver told "Last Week Tonight" viewers Sunday night. "Our story is about Marlon Bundo falling in love with another boy rabbit because our Marlon Bundo is gay."
The vice president drew sharp criticism while he was the governor of Indiana for his positions on issues important to the LGBTQ community.
A spokesperson for Regnery Publishing, the conservative publisher behind the second family's book, told CNN the spoof was "unfortunate."
"It's unfortunate that anyone would feel the need to ridicule an educational children's book and turn it into something controversial and partisan," the publisher said in a statement.
Even Marlon, sporting a colorful bow tie similar to the one on the cover of Oliver's book, reacted to his competition on Instagram.
"Not gonna lie, I do look pretty fly in a bow tie," the bunny told his 21,000 followers. "The only thing better than one bunny book for charity is ... TWO bunny books for charity."
Oliver said that he would donate all the proceeds from his book to AIDS United, an LGBT advocacy group and health nonprofit.
Charlotte Pence told "The View" cohosts that she and her mother would donate their book's proceeds to A21, an organization fighting human trafficking.