Chris Christie Not Yet in the Clear on Bridgegate, NJ Lawmaker Says
Committee chair says its investigation is not done.
— -- New Jersey Gov. Chris Christie is not out of the woods on Bridgegate, according to John Wisniewski, Democratic chair of the New Jersey State Assembly Select Committee that has been investigating the matter.
Wisniewski said Sunday on "This Week" that his committee's work is not yet complete, saying it has an "entirely different agenda" than prosecutors who released federal indictments Friday against a top aide and an appointee of Christie, shortly after another key figure pleaded guilty to conspiracy to shut down access lanes to the George Washington Bridge in September 2013.
"There are at least three different versions of the facts," Wisniewski told ABC's George Stephanopoulos of conflicting accounts of who had knowledge of the bridge lane closures.
One account comes from the so-called "Mastro Report" commissioned by Christie's own office, which places the blame largely on former deputy chief of staff Bridget Kelly, who was one of the two former Christie allies indicted on Friday.
Another version of events, Wisniewski said, comes from Kelly herself. "You heard Bridget Kelly ... say that others in the governor's office knew," the chairman told Stephanopoulos, referring to her statement Friday that it was "ludicrous" for federal prosecutors to suggest that Kelly "was the only person in the governor's office who was aware of the George Washington Bridge issue."
A third version, Wisniewski said, came from David Wildstein, who pleaded guilty Friday to two counts of conspiracy -- knowingly misapplying property that receives federal funds and conspiracy to violate civil rights -- in connection with access lane closures in 2013.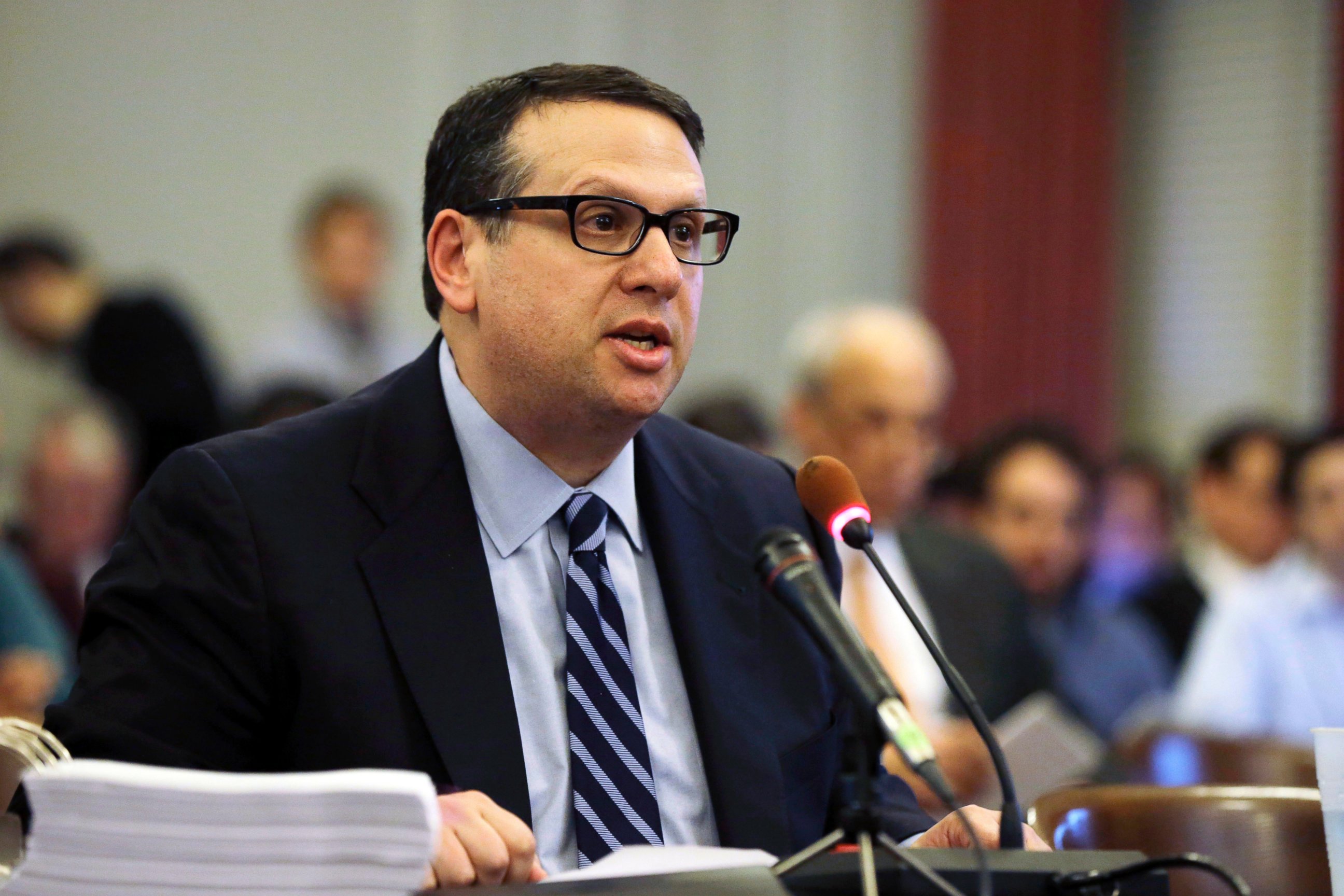 "You heard David Wildstein the other day say that the governor knew," Wisniewski said.
Wildstein is a former Christie ally whom federal prosecutors convinced to take a plea deal in exchange for telling what he knew of the scandal.
According to emails that were revealed in January 2014, Wildstein shut down two out of three local access lanes to the George Washington Bridge at the direction of Kelly. Their alleged goal was political payback against the mayor of Fort Lee -- where the bridge is anchored in New Jersey -- because the mayor would not endorse Christie's re-election bid.
Wildstein's Alan Zegas lawyer said Friday that "evidence exists" Christie knew of the lane closures as they were happening. He has made similar allegations in the past, but the governor's office has repeatedly denied it.
Wisniewski said that the different versions should be considered in light of the fact that federal prosecutors didn't explicitly exonerate Christie on Friday, saying simply that based on current evidence, no further indictments would be coming.
"Mr. Fishman said even in that press conference that this does not implicate or exonerate him. It had absolutely no specific findings for him," Wisniewski said of U.S. Attorney Paul Fishman's remarks Friday regarding Christie.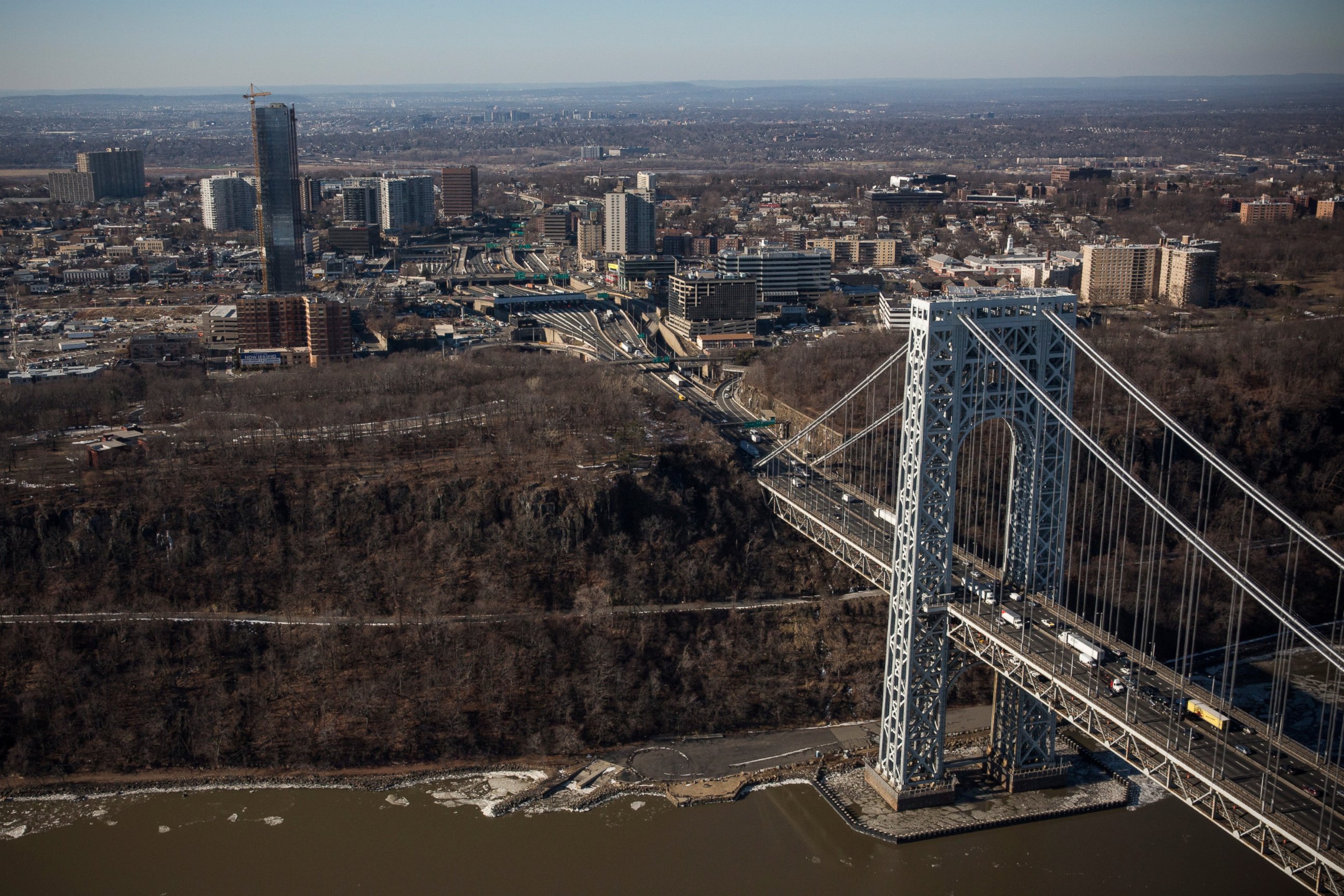 Wisniewski was pressed today by Stephanopoulos on what he could hope to accomplish after the federal government brought its resources to bear and found insufficient evidence to tie the governor to the bridge-closing. Wisniewski said that his committee's work would continue because its scope exceeds that of federal prosecutors.
Indeed, the select committee's mandate is quite broad, charged within investigating the Port Authority, which runs the bridge, and "any other matter raising concerns about abuse of government power or an attempt to conceal an abuse of government power," including but not limited to Bridgegate.
"This all came out of the Port Authority," Wisniewski said. "We need to understand who gave the order to Bridget Kelly to do this so that we could stop it from happening again. So, for our committee, there's an entirely different agenda than the U.S. Attorney's Office."