Senate Minority Leader Chuck Schumer, D-N.Y., renewed his call to postpone the confirmation vote on Supreme Court Justice Nominee Brett Kavanaugh after an explosive report revealed a California professor, Christine Blasey Ford, accused the nominee of attempted sexual assault in the 1980s.
"I think the allegations by Professor Ford are extremely credible," Schumer said on ABC's The View on Monday. "She didn't do it on a whim. I don't think she did it for political reasons," he added.
Schumer, who said he first found out about the accusations last week when Sen. Diane Feinstein, D-Calif., informed the Senate Judiciary Committee, doubled down on his assertion that the confirmation vote on Thursday should be postponed.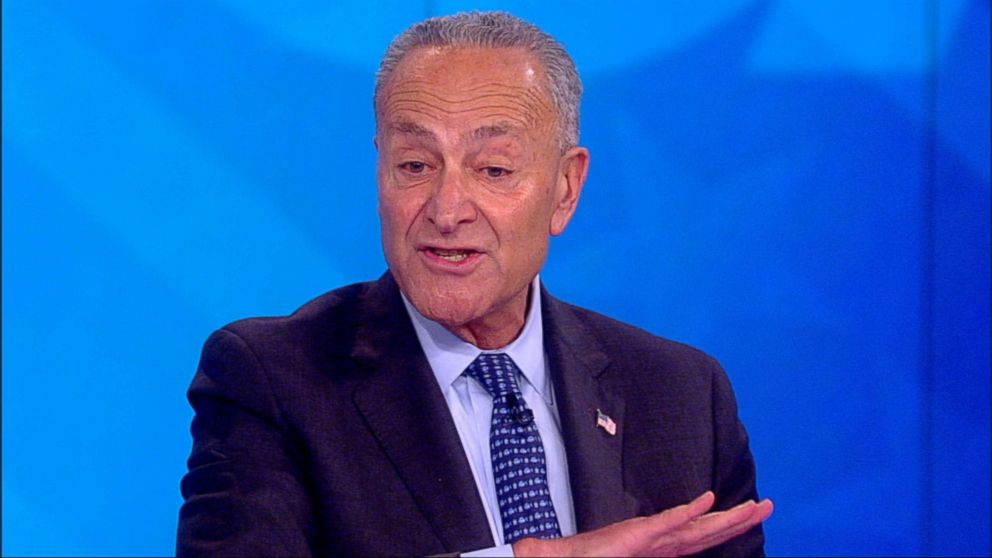 He said the FBI should do a second background check –including an interview with Ford – and both Kavanaugh and Ford should testify publicly in Congress.
Colleagues, including Maine Republican Sen. Susan Collins echoed similar sentiments on Monday.
On Sunday, Schumer called on the Senate Judiciary Committee to postpone a vote on Kavanaugh's nomination until the sexual misconduct accusation against him is investigated.
"For too long, when women have made serious allegations of abuse, they have been ignored. That cannot happen in this case," Schumer said in a written statement.
Christine Blasey Ford, now a 51-year-old psychology professor, told the Washington Post on the record Sunday that Kavanaugh pinned her down during a party when she was 15, groped her, and attempted to silence her screams for help with his hand, all while he was under the influence of alcohol. Kavanaugh has repeatedly "categorically and unequivocally" denied the accusation. "I did not do this back in high school or at any time," he added.
Ford's lawyer, Debra Katz, told Good Morning America Monday morning that her client is willing to cooperate with lawmakers. The White House has indicated that it is open to her doing so.
In a statement released via the White House Monday morning, Kavanaugh said he is willing to "talk to the Senate Judiciary Committee in any way the Committee deems appropriate to refute this false allegation."