Cities and states mull straw ban
Dozens of cities have already established straw bans or restrictions.
Starbucks' announcement that it will be going strawless soon to help the environment is part of a broader effort from private companies like McDonald's and Marriott and cities like New York and Seattle to curb the use of plastic straws.
Dozens of cities have already established bans or restrictions on the use of plastic straws in restaurants, and legislators in at least two states, California and Hawaii, have introduced proposals that would restrict their use.
The city-level bans have grown in prominence in recent years, as cities including Miami Beach, Malibu and Seattle have taken steps to ban their use. More large cities are following suit, with proposals in progress in New York City, San Francisco and Portland.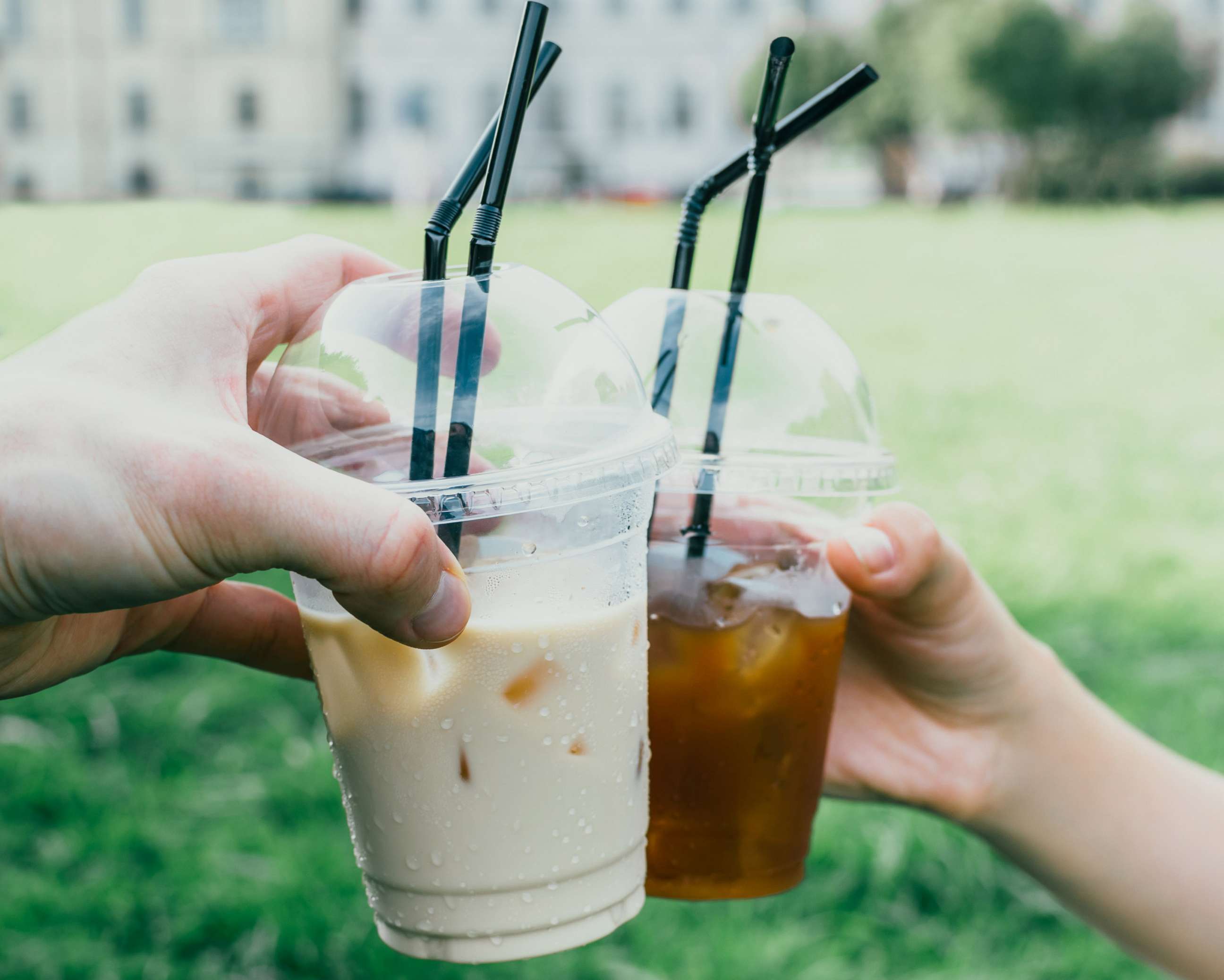 In New York, City Council Member Rafael Espinal has introduced the bill, which as currently written, would be an outright ban on single-use plastic straws or beverage stirrers at any food or drink establishment. Espinal sees it as a reasonable step that local communities can take to promote sustainable decision making by their populations.
"It's no secret that plastic is becoming a bigger and bigger problem across the globe. Cities should be looking at ways to reduce the use of single-use plastics," Espinal said. "I think it's a very easy step that individuals can take to reduce the amount of plastic they're using every day. It'll also increase the awareness of the broader problem."
The citywide initiatives trace back to a broader focus on the environmental harm of plastics, according to David Wooley, executive director of the Center for Environmental Policy at the University of California-Berkeley Goldman School of Public Policy.
"I think it's part of a bigger trend," Wooley said. "The other thing that's driving this is that plastics in large part come from fossil fuels. Some of the increase in the use of fossil fuels, especially natural gas, is around the creation of plastics. There are public interest groups that focus pretty heavily on the plastics issue."
But these public policy efforts have had an adverse impact on people with disabilities, who have defended plastic straws as an essential, cost-effective and effectively necessary tool to help them sustain their livelihoods.
Such bans have unintended consequences, Robyn Powell, a disabilities activist and lawyer told ABC's Brad Mielke for the "Start Here" podcast.
"I think that the unintended consequences are people are not going to be able to drink independently which clearly you need to drink in order to live," Powell said. "And I think that again it just is a matter of engaging with the disability community to try to come up with an equitable solution that can really ensure that people with disabilities can independently drink while also ensuring that we are working towards saving the environment."
Daniel Gilbert is a Kentucky-based disability advocate living with Duchenne muscular dystrophy. The disorder makes it difficult for him to use his arms and hold drinks, so straws are essential to his ability to drink.
"Plastic straws are the ones that work best for me," Gilbert says. "They are the easiest for me to use and they provide the most independence for me. They're easier to position. A lot of other straws aren't flexible and can't bend."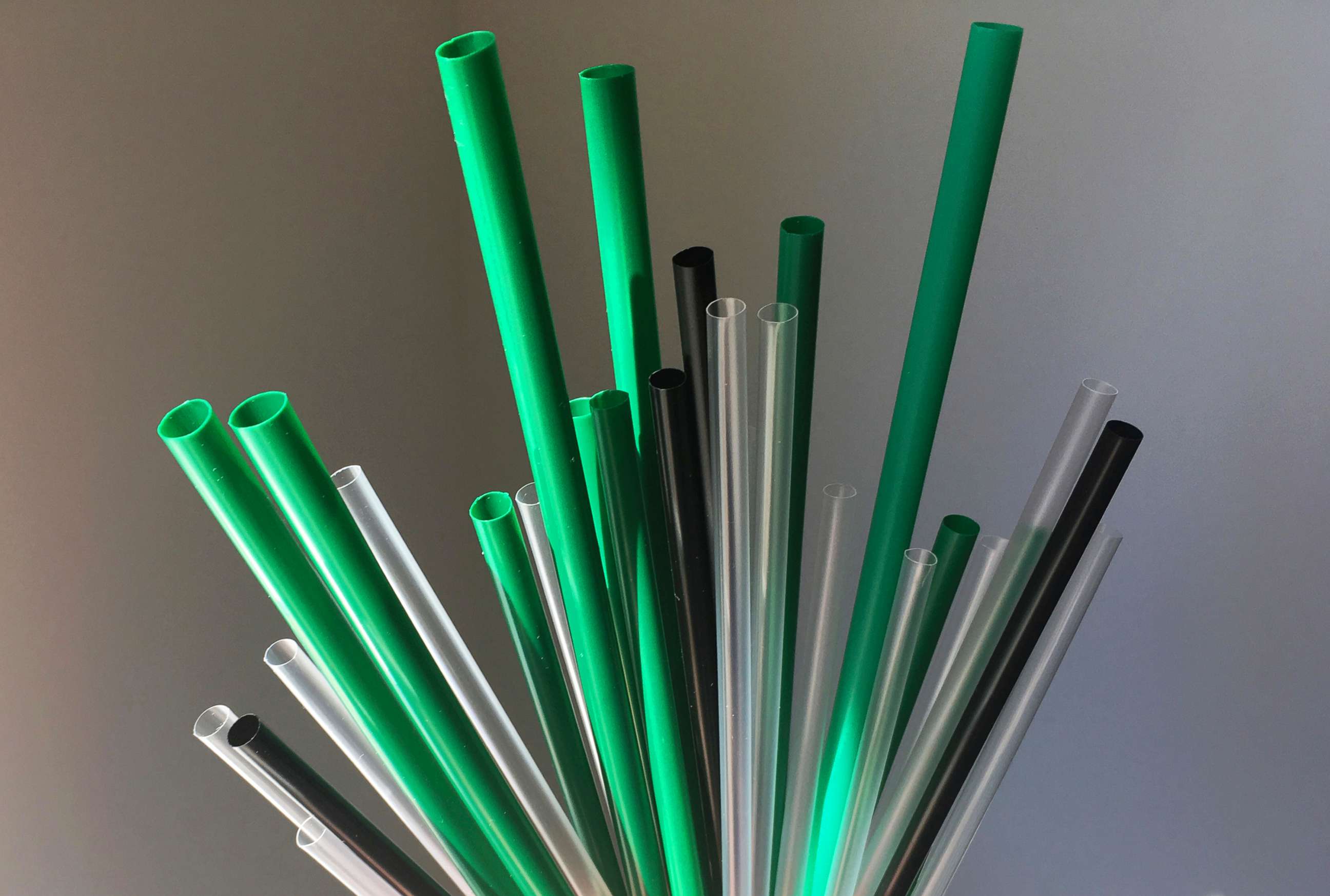 Stories like those of Gilbert, Powell and other people with disabilities have particular resonance in light of the effort to reduce the use of plastic straws, which has become a prominent public campaign in recent years.
Plastic straws make up just a small percentage of the over eight million metric tons of plastic trash that the University of California Santa Barbara's National Center for Ecological Analysis and Synthesis estimates enters our oceans each year.
But the environmental impact can be visceral at times, as a graphic 2015 viral video of a crew of marine biologists removing a straw from a turtle's nose showed.
Companies such as McDonald's, Marriott and Bacardi have already committed to reducing the use of straws as a step toward sustainability.
Governments have also been taking up the initiative. Seattle passed a ban on plastic straws earlier this month, and other major U.S. cities including Portland, San Francisco and New York City have taken steps to curb their use, while proposals have been introduced to ban them in both California and Hawaii.
The UK has also introduced proposals to ban the commercial use of straws nationwide, with even Queen Elizabeth II changing the royal policy to phase out plastic straws and bottles from royal estates.
Advocates for banning plastic straws have pointed to alternatives, including paper straws and sturdier reusable straws made of steel or glass. But opponents raise the issue that many alternatives are less cost-effective than plastic straws, something that hurts people with disabilities.
A study from the University of New Hampshire's Institute on Disability found that more than one-in-five working-age people with disabilities live in poverty, substantially higher than the national average.In addition, the alternatives can have downsides that can hurt disabled people trying to use them.
Gilbert points out that some of the alternatives to plastic straws are difficult or even impossible to use.
"A lot of the other ones, like paper, they dissolve in hot drinks. So I can't drink hot drinks with a paper straw," Gilbert said. "I've tried the metal straws but they're not the right length… they're harder to drink out of because they require more lung force for the liquids."
Gilbert highlighted that disabled critics of the plastic straw ban also want to take steps to help the environment but that plastic straws are one of the most important tools they use to function easily in society.
"It is also important to point out that disabled people do care about the environment as much as we can," Gilbert said. "You want to protect the environment but you also want to help people and you don't want to take away something that will help someone participate in society. You may be harming people without realizing it.