Former Trump campaign aide Michael Caputo tells ABC News special counsel Robert Mueller's team is still very much focused on whether there was collusion between the Trump campaign and Russia during the 2016 election.
"The investigators at the special counsel's office are following leads all the way to the end," Caputo told ABC News' Chief Justice Correspondent Pierre Thomas in an interview Wednesday. "But they have a very clear direction in their question. It's all about collusion."
Even so, Caputo said he never saw any evidence of collusion.
"In fact, there's nobody in Trump Tower at that time who has closer connections to Moscow to the Kremlin than me. I worked there for seven years I worked for the company for some of those years. Nobody ever asked me about Russia. Nobody ever spoke to me about what you know how Russia might help," he said.
Caputo spent several hours with the special counsel's team in Washington for his first interview with investigators.
"It was very, very difficult," Caputo told ABC News, adding, "They know a lot. They have everything."
Caputo, a witness in Mueller's probe who says he was specifically told he is not a target of the investigation, told ABC News that "It's a little bit frightening to know that the government can have that much information on you."
The interview took place in Mueller's Southwest Washington office where Caputo, 56, described the interview room as a "nondescript, ugly, government furniture conference room about the size of a bathroom," where prosecutors took turns peppering him with questions.
"They weren't pulling any punches," Caputo recalled. "I don't think I'm going to be friending them on Facebook any time soon."
Caputo has now faced two congressional committees for interviews over the course of the investigation. Just recently, he met with investigators for the Senate Intelligence Committee where he lashed out at them for the length of the investigation.
In a statement to the committee, he said "forget about all the death threats against my family. I want to know who cost us so much money, who crushed our kids, who forced us out of our home, all because you lost an election. I want to know because *** Damn you to Hell."
Asked about his brash comments to the committee, Caputo told ABC News he believes "that the staff of the Senate Intelligence Committee, in fact, the staffers, especially on the Democratic side of all the investigations on Capitol Hill, are cooperating and being coordinated and they're doing their best to draw this out as long as possible."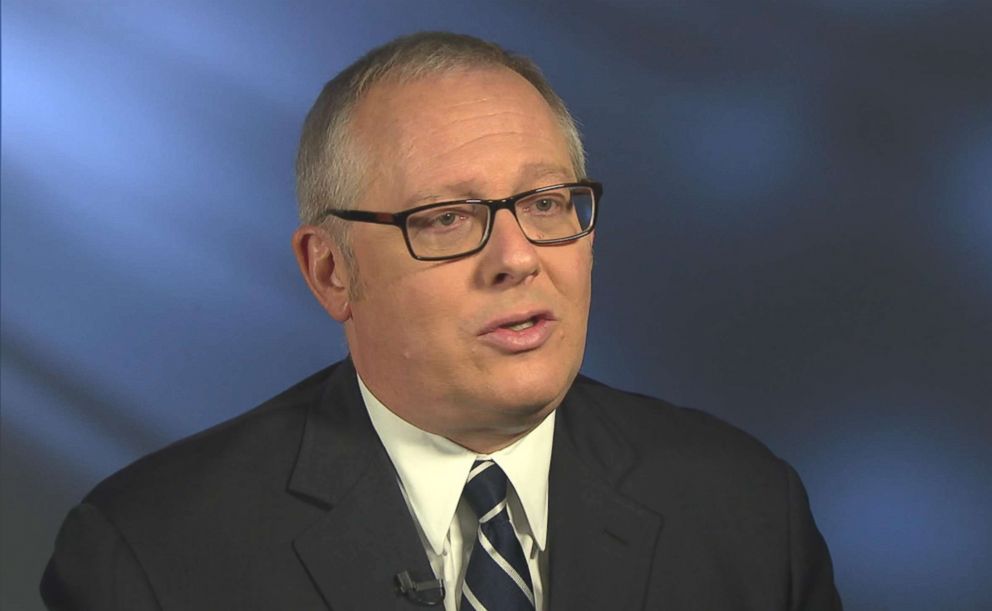 "I believe they're trying to destroy the president destroy his family and destroy his businesses and destroy his friends," Caputo added.
Caputo, served on the Trump campaign from November 2015 until June 2016 working out of Trump Headquarters in New York.
During his interview with prosecutors on Wednesday, Caputo says he was asked about a broad range of individuals in the Trump orbit, including former campaign chairman Paul Manafort, the president's personal attorney Michael Cohen, and Caputo's longtime friend, Roger Stone.
Manafort faces two indictments from the special counsel related to charges including tax evasion and money laundering.
Cohen is tied up in multiple legal battles over alleged "hush money" payments to adult film actress Stormy Daniels, who claims to have had an affair with Trump in 2006.
"I'm concerned for Roger [Stone], I'm concerned for Rick Gates, I'm concerned for Paul Manafort, I'm concerned for Michael Cohen," Caputo warned.
But Caputo reserved his deepest concern for Stone.
According to Caputo, he met Stone in the mid-1980s when he worked as his driver at Stone's lobbying firm, Black, Manafort, and Stone.
Later, Caputo worked in the press shop of Trump's short-lived 1988 presidential campaign that was spearheaded, in part, by Stone, and the two reunited in 2015, during the nascent days of Trump's presidential run.
Notably omitted, Caputo said, from Wednesday's questioning: "Nobody with the last name Trump came up."
"It was remarkable to me that the president's name wasn't brought up," Caputo said. "His sons weren't brought up, his daughter wasn't brought up, his son-in-law wasn't brought up."
Caputo says he has not been told if he will be needed for further interviews or if he will need to appear before a grand jury.