Colorado's Jared Polis on track to become 1st openly gay governor
Polis will be the first openly gay man to win a U.S. gubernatorial election.
Democrat Jared Polis, a five-time congressman, is on track to become first openly gay man to win a U.S. gubernatorial race, claiming victory in the Colorado governor's race.
ABC News projects, based on exit polls, that Polis will defeat Colorado's Republican state Treasurer Walker Stapleton.
Taking the stage at his victory party to the Bob Dylan song, "The Times They Are A-Changin,'" Polis, 43, told supporters that Stapleton called him to congratulate him on his win.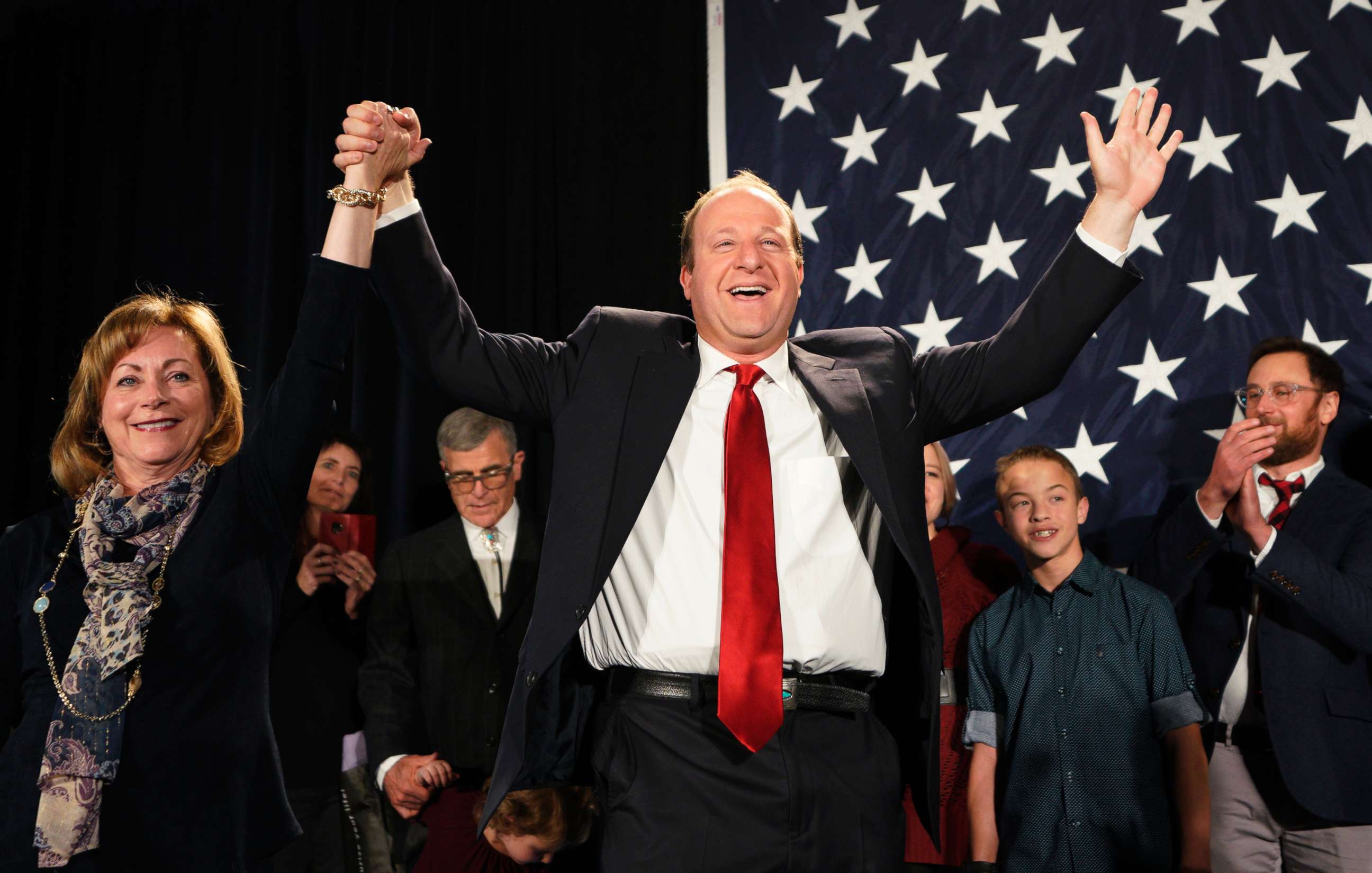 "What an incredible night," Polis told the cheering crowd. "Tonight, we reaffirm what an amazing state that we live in. In Colorado, we dream, we dare and we do, whether its embracing big ideas or hiking our amazing mountains. We don't back down when something is challenging. We see problems as opportunities in our state of Colorado."
Polis ran against Stapleton to succeed Gov. John Hickenlooper, a popular Democrat who can't be reelected because of term limits.
In his acceptance speech, Polis applauded Hinkenlooper's accomplishments as governor and embraced him on stage.
Polis, who is in a same-sex marriage, chose not to make his sexual orientation a talking point on the campaign trail, but his history-making run for governor came as part of this year's "rainbow wave," an influx of LGBTQ candidates across the country who are running for office.
"As your governor, I want to serve to protect our Colorado way of life," Polis said. "I pledge to serve all Coloradans no matter your party, no matter where you live, no matter your race, or no matter your gender. We are all in this together."
The Colorado congressman founded an online greeting card company in 1996, which he sold three years later for $780 million, according to Forbes. He also created ProFlowers, an online flowers company, and TechStars, a technology accelerator that has raised $3.3 billion.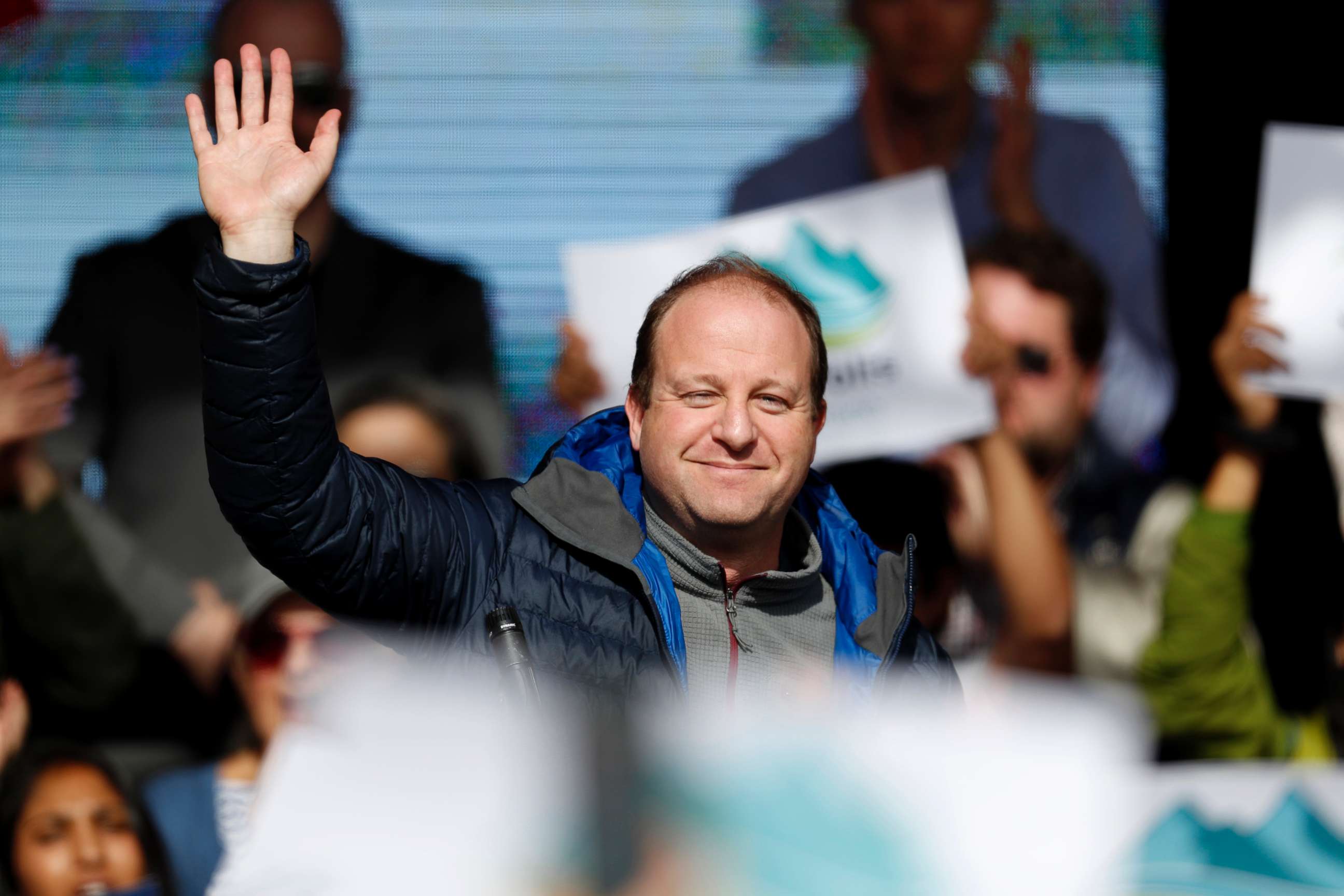 After making his fortune in the private sector, Polis began his foray into public service. He has served Colorado's 2nd district since 2009 and has championed progressive causes such as legalizing marijuana and advocating for single-payer healthcare. He is also a member of the Problem Solvers caucus, a bipartisan group focused on healthcare, transportation and immigration, though none of their bills have received votes in Congress.
His worth is estimated at $387 million, according to the Denver Post, and he is the richest Democrat in Congress. His independent wealth has been the subject of skepticism from other members of Congress. Polis countered that it's just that which protects him from falling prey to special interests. In an op-ed in the Denver Post, he argues that he set up a blind trust to avoid any semblance of impropriety.
ABC News' Meg Cunningham contributed to this report.