WASHINGTON, D.C. -- Despite debating immigration reform all month long, Congress is punting the issue to next month as lawmakers head home for barbeques, fireworks and parades over the Independence Day recess.
Even though lawmakers rejected two votes on competing Republican proposals this month, congressional leaders insist the effort to solve the country's immigration problems is not over, particularly to produce a legislative solution to keep immigrant families together in line with the president's executive order.
"On the family reunification issue, not only have there been discussions this week but there are continued discussions that happened today, will be happening over the next couple of days as we look at a legislative fix for that issue," Rep. Mark Meadows, the chairman of the Freedom Caucus, told reporters at the Capitol Thursday afternoon. "Right now it's critical that we act expeditiously to get something on the president's desk."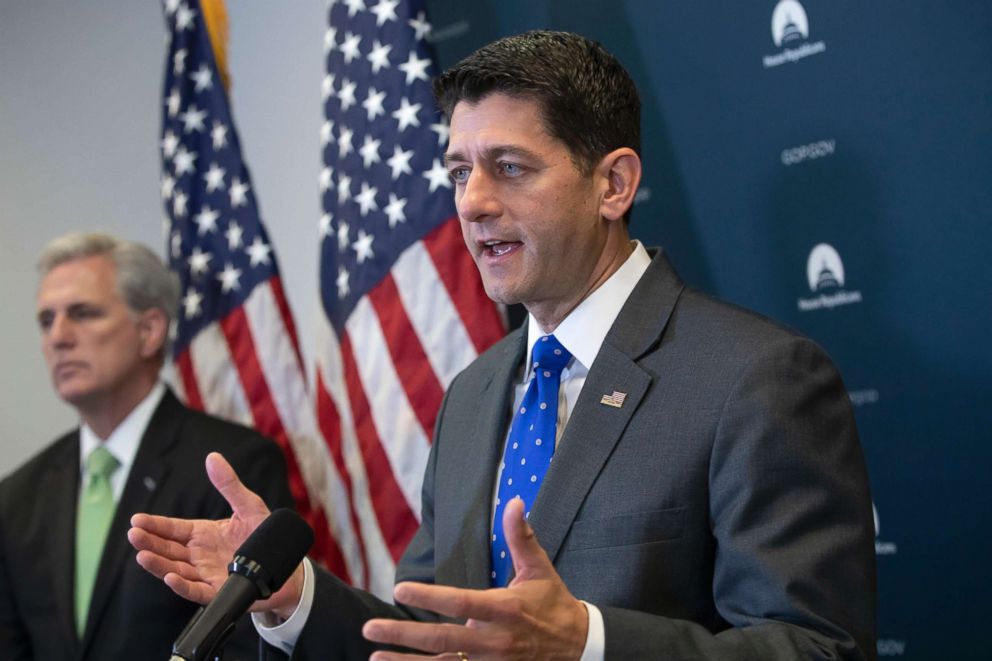 Meadows said he anticipates Republicans to labor along two different parallel tracks next month to further explore whether 218 votes is possible on an immigration bill: one on a larger measure including a DACA resolution alongside border security provisions, and another more targeted bill that Meadows says "would be maybe a little bit on border security and family reunification."
"I think most conservatives believe if you can take Goodlatte 1 and move it more to the center that there's a great chance of getting 218 just based on vote total," Meadows, R-N.C., said. "Obviously it's eluded 218 twice, and so I'm not suggesting that it's an easy path. I'm just saying that there are discussions going on."
Meadows said one area of immigration reform under fresh discussion is Temporary Protected Status for foreign-born individuals who are unable to return to their native countries due to safety concerns.
"That hasn't been in the mix and so I think there's some discussion on that particular issue," Meadows said. "Obviously we've had conversations with some of my members about the things that get them to yes or remain yes, depending on which bill you're looking at as a foundation and what degree of moving to the left they can handle without going from a yes to a no."
After watching their bill get unceremoniously rejected, moderate Republicans who forced this month's immigration debate called for a bipartisan process to solve the country's immigration crisis, citing the realization that the GOP can't send a bill to the president's desk without Democrat support.
"Republicans cannot pass a 218 Republican bill, just as Democrats couldn't pass one in 2010," Rep. Jeff Denham, R-Calif., told ABC News on Wednesday. "It's important to recognize that it's going to take a bipartisan bill that both addresses border security as well as a permanent fix for Dreamers."
The House returns to session on Tuesday, July 10.