Congress wants to hold Saudi Arabia accountable if Trump doesn't
Some lawmakers want the White House to stop accepting the word of the Saudis.
While on Thursday President Donald Trump vowed "severe" consequences if the Saudis orchestrated the disappearance of journalist Jamal Khashoggi, members of Congress have been full-throated in condemning the oil-rich ally and laying the groundwork for possible sanctions.
"Right now, the Saudis' position in Congress is in free fall, with serious implications for the relationship if there isn't a full accounting for the fate of Khashoggi," Sen. Chris Murphy, D-Conn., wrote in an op-ed Monday.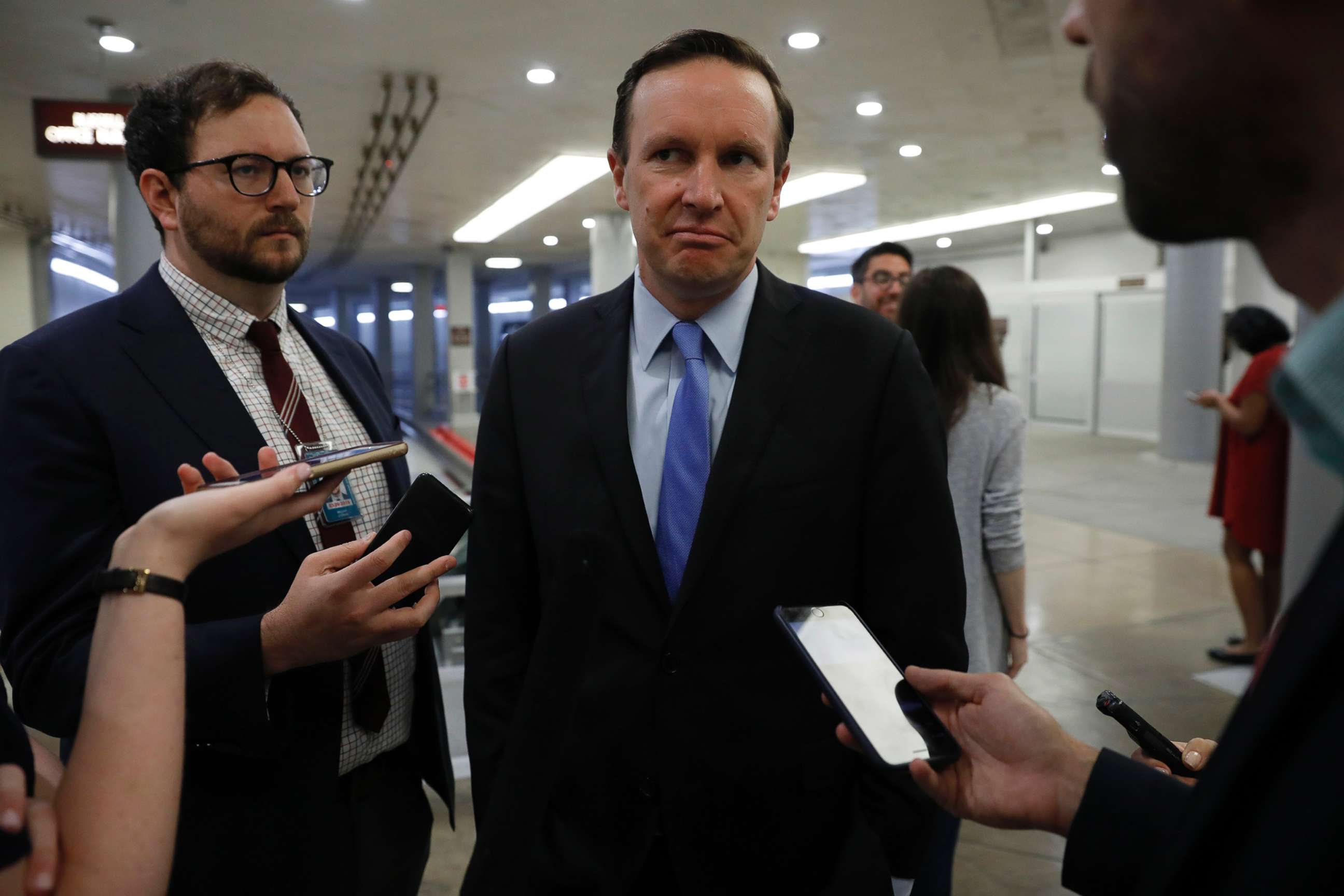 The Senate's first step came last Wednesday, when a bipartisan group, mostly members of the Senate Foreign Relations Committee, invoked the Global Magnitsky Act, which requires the president to conduct his own investigation into whether or not a "foreign person," in this case high-ranking officials in the Saudi government, were responsible for the killing, torture, or other human rights violation against a person expressing freedom of expression.
The Magnitsky Act, which was signed into law in 2012, requires the White House to complete its investigation within 120 days and authorizes the president to impose sanctions.
"I don't look at this in any way as a shot across the bow at the administration," Senate Foreign Relations Committee chairman Bob Corker said last week when asked what sort of signal the Magnitsky invocation sent. "I do look at it as a shot across the bow of Saudi Arabia."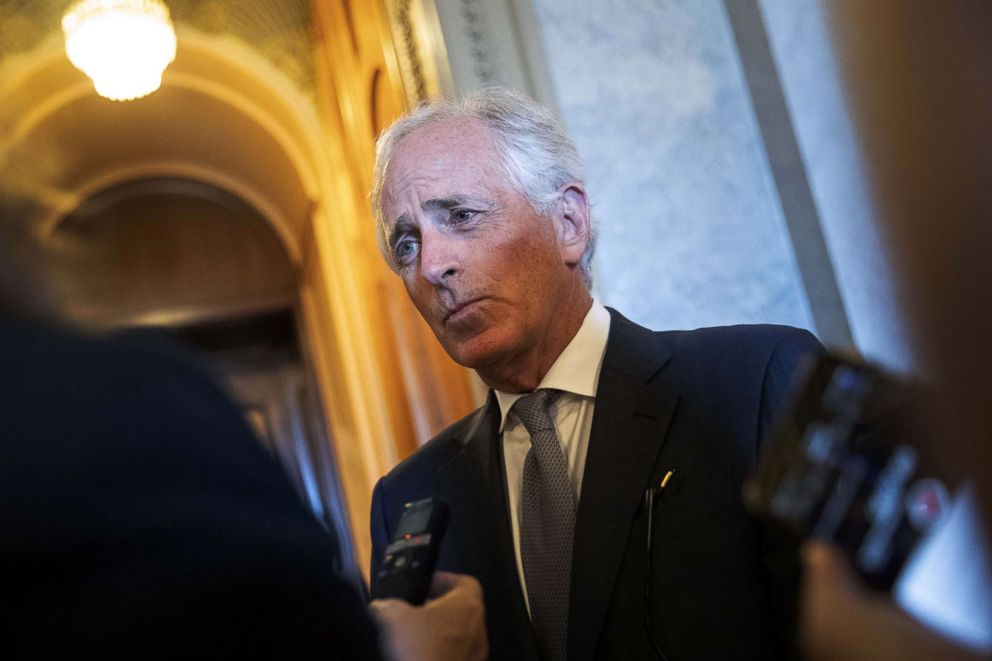 State Department spokeswoman Heather Nauert said last Thursday the senators' invocation of the Magnitsky Act was premature.
"I understand that Congress may be interested in that, in a Global Magnitsky investigation, but we don't know the facts of this case just yet. So I think they're getting ahead of themselves at this point," she said.
Khashoggi, a critic of the Saudi government who wrote op-eds for the Washington Post, was visiting the Saudi consulate in Istanbul, Turkey on Oct. 2 to fill out paperwork for his impending marriage. He has not been seen since he entered the consulate. Members of Congress and other officials who have seen intelligence related to Khashoggi say they believe the Saudi government was behind his disappearance.
Senators have also been signaling that they would seek to curtail the United States' support for the Saudi bombing campaign in neighboring Yemen, which the United Nations has called the world's worst humanitarian crisis. Since 2015, Saudi Arabia has fought against Iran-backed Houthi rebels in Northern Yemen.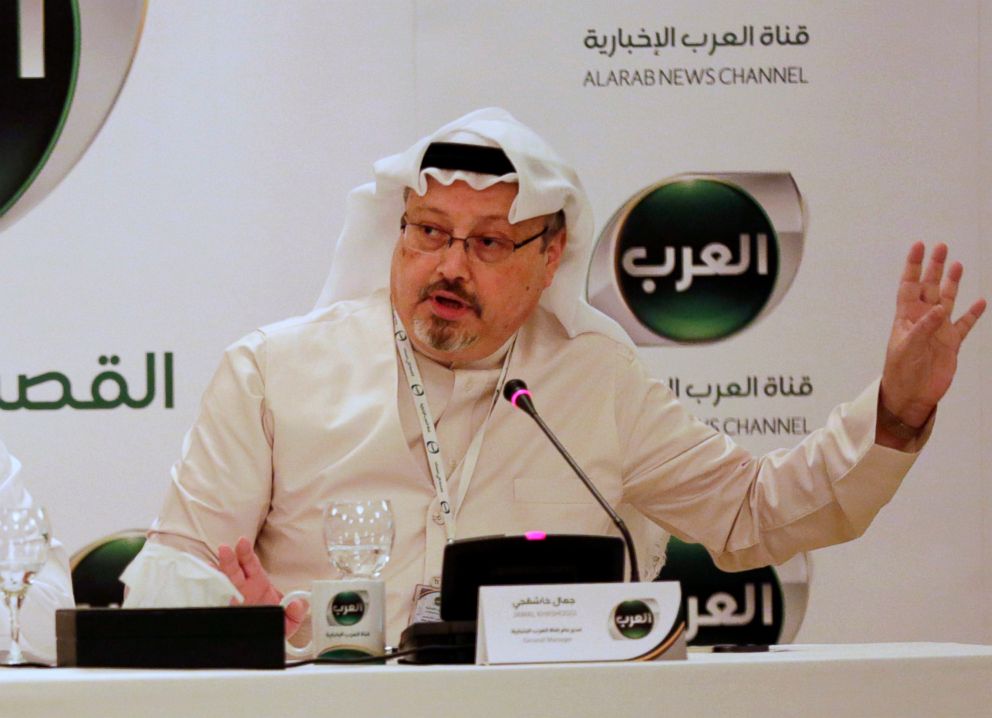 The United States has been providing non-lethal support such as intelligence.
Some lawmakers have long been skeptical of U.S. involvement in Yemen, and this year's defense policy bill, the National Defense Authorization Act, reflected some of that suspicion. The bill required the administration to certify that the Saudi and Emirati governments were taking steps to alleviate civilian suffering and pursuing a diplomatic cessation to the civil war. U.S. law would prohibit continued participation if Saudi Arabia engages in war crimes like targeting civilians.
But some senators have already indicated that the administration is relying too heavily on the word of the Saudi government in meeting those requirements and that they may put more pressure on the U.S. in the future to withhold support in Yemen. The Khashoggi incident has added even more fuel to those senators' fire.
"Certainly our involvement in Yemen with Saudi Arabia will be affected. That involvement barely survived in the last go-round with the National Defense Authorization Act. It certainly won't survive with this kind of accusation, if it is true." Sen. Jeff Flake, R-Ariz., told ABC on Sunday.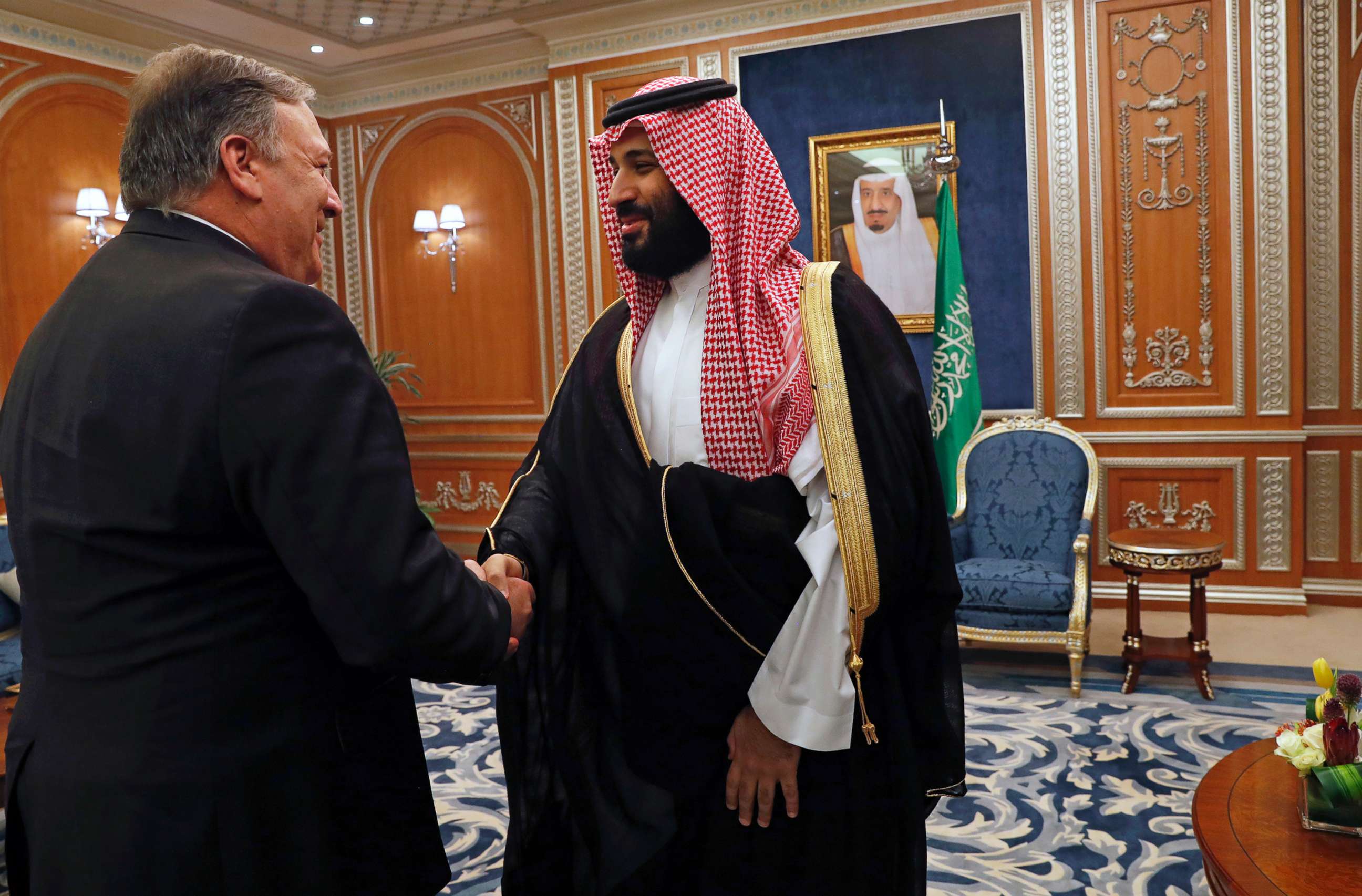 Last week, Sens. Murphy, Todd Young, R-Ind., and Jerry Moran, R-Kan., wrote a letter to Secretary of State Mike Pompeo urging him to reconsider a certification Pompeo issued recently that Saudi Arabia has taken steps to reduce civilian casualties in Yemen.
"Given the fact that it is likely they are not telling us the truth about what happened to Jamal Khashoggi, why would we believe them that they are not intentionally hitting civilians inside Yemen?" Murphy wrote in the letter.
Senators have also contemplated tying the president's hands when it comes to arms sales to Saudi Arabia but there are few actual sales to block. Despite Trump's assertions that there is a $110 billion arms deal in the works with Saudi, most of that figure is aspirational.
Much of the $110 billion is tied up in "memorandums of intent" – agreements to buy things in the future, rather than actual contracts and goods in the pipeline. Nine months after the president first inked his deal he acknowledged only $12.5 billion in aircraft, missiles, and ships actually had been purchased.
Since June of this year, Sen. Bob Menendez, D-N.J., the top Democrat on the Senate Foreign Relations Committee, has used his authority on this committee to object to sales to Saudi during the informal review process that precedes the administration submitting sales to Congress for approval. Assuming the Trump administration continues to abide by the precedent of having the Foreign Relations Committee sign off on arms deals, Menendez can continue his blockade in light of the Khashoggi revelations.
It's possible Trump could circumvent Menendez and simply ignore his informal hold on Saudi sales.
If that happens, several senators on the Foreign Relations Committee have said there would likely be enough votes to pass a resolution of disapproval on the Senate floor and to override a presidential veto.
Sen. Rand Paul, R-Ky., has undertaken previous efforts to block Saudi arms sales. His most recent bill that came to the floor narrowly failed, 47-53, and Paul also introduced a bill last week to cut off all U.S. military assistance to Saudi Arabia unless Pompeo determines Khashoggi is alive and free.
"Time and again, clear evidence has proven that sending American taxpayer support to Saudi Arabia is not in our national security interest and instead helps further destabilize the Middle East. My bill gives Congress another chance to take a stand," Paul said in a statement.
Speaking with reporters Wednesday, Senate Majority Leader Mitch McConnell would not speculate on the legislative responses to the Saudis that he would like to see.
"I think first we really need to wait until, in my case, I'm interested in what Sec. Pompeo has to say. And I need somebody from our government, and I think he's the logical one, to say it, that whatever investigation was done of this was credible. And once we know precisely what happened with a credible investigation, then we need to see what the appropriate response is," McConnell said.
But he did say he believes Congress should act in some fashion.
"I can't imagine there will be no response," he continued.
ABC's Justin Fishel contributed to this report.