— -- Trump Tower contains many stories—58 stories according to city records, or 68 stories according to Donald Trump who had the residential elevator buttons skip 10 floors to make the building seem bigger.
As special counsel Robert Mueller continues to investigate possible Russian connections to the Trump campaign, here's a look at some of the most controversial residents of Trump Tower over the years.
63rd floor -- Vadim Trincher's former condo
Trincher was a leader of a Russian-American crime ring that operated an international gambling operation from Trump Tower. The ring laundered over $100 million, according to the U.S. attorney's office and FBI.
Prosecutors said Trincher coordinated with his neighbor a dozen floors below.
51st floor -- Hillel "Helly" Nahmad owned multiple condos on this floor
Nahmad acquired nearly an entire floor of the building over the course of a decade for an estimated $21 million, according to listings on StreetEasy.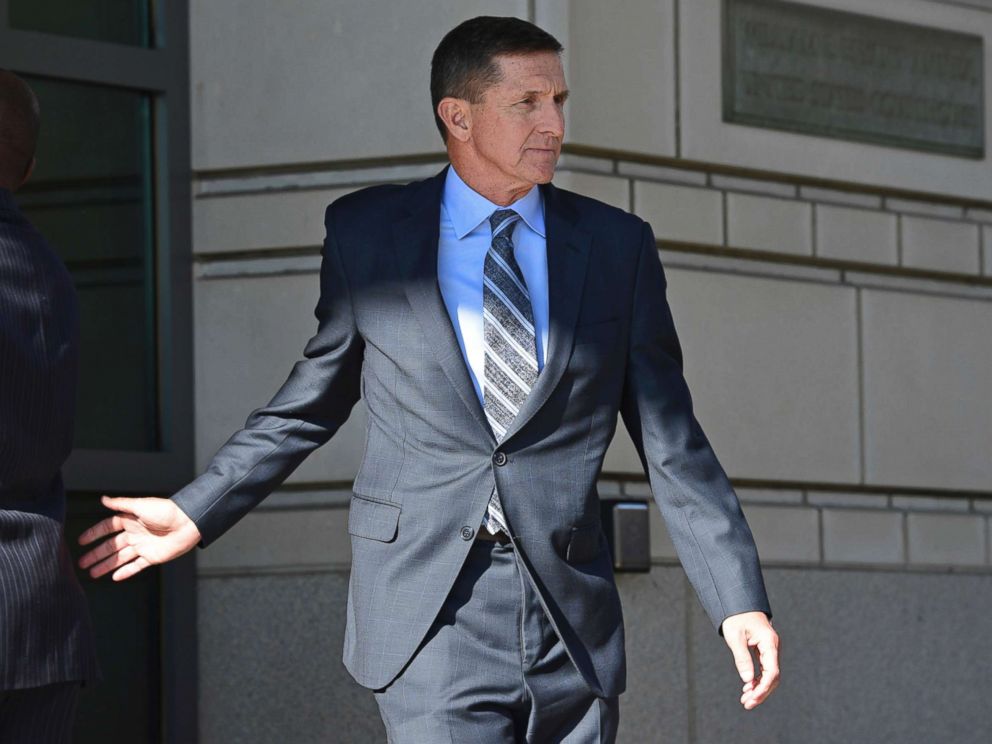 Trincher, Nahmad and dozens of others pleaded guilty to charges connected to the gambling operation, while their alleged ringleader, Alimzhan Tokhtakhounov, slipped away as a fugitive in Moscow where he attended Trump's Miss Universe Competition just months after the FBI conducted a raid of Trincher's apartment in 2013.
49th floor –- former rental apartment of ex-FIFA official Chuck Blazer
Blazer rented an $18,000 per month apartment for himself and a second $6,000 per month apartment primarily for his cats. According to Blazer's former girlfriend Mary Lynn Blanks, Blazer also enjoyed attending Trump's Miss Universe competitions and let Trump film a commercial for Trump University in his apartment.
A decade later, Trump would settle lawsuits brought by students against the now-defunct Trump University for $25 million. He never admitted to wrongdoing.
Blazer went on to befriend Russian President Vladimir Putin and voted for Russia to host the 2018 World Cup before admitting in court to taking bribes and pleading guilty to tax evasion, money laundering, racketeering and wire fraud.
43rd floor –- condo of Trump's former campaign manager Paul Manafort
Manafort purchased his $3.6 million Trump Tower condo in 2006.
But federal investigators now allege that Manafort made millions working as an unregistered foreign agent for pro-Russian political leaders and charged him with conspiracy and money laundering last October. He has pleaded not guilty and has filed a lawsuit challenging the broad authority of Mueller.
26th and 25th floors -- Trump campaign and presidential transition offices
It was here that Donald Trump Jr., Jared Kushner and Manafort agreed to take a meeting with Russian lawyer Natalia Veselnitskaya in June 2016 after being promised potentially damaging information on Hillary Clinton, according to email records.
After the election, Michael Flynn and Kushner arranged a separate, private meeting with former Russian ambassador Sergey Kislyak at Trump Tower that they said was to establish a "fresh start" in U.S.-Russian relations, according to a statement made by Kushner in July 2017.
Last December, Flynn pleaded guilty to lying to the FBI about his communications with Kislyak and is now cooperating with Mueller's investigation while facing up to five years in prison. Kushner denies any wrongdoing.
When it comes to alleged Russian connections, Trump also denies any collusion.
"There is absolutely no collusion. I didn't make a phone call to Russia. I have nothing to do with Russia," Trump said last December.