In the past week, a special election contest in Mississippi that seemed to be flying under the radar was in disarray as the two candidates jockeying for the state's open Senate seat sought to cast each other as morally unfit for the job.
Two days after the special election went to a runoff on Nov. 6 -- when neither GOP Sen. Cindy Hyde-Smith nor Democrat Mike Espy clinched 50 percent of the vote to win outright -- the Trump-endorsed frontrunner told Fox News in an interview, "We're really proud of the campaign we've ran so far. We've run a clean campaign, we've stayed away from being negative and we're going to continue to do that."
But then, Hyde-Smith's quest to hold onto the seat she was appointed to earlier this year, after former Sen. Thad Cochran resigned due to health concerns, was suddenly on shaky ground. She drew fierce blowback when a video surfaced showing Hyde-Smith, who is white, embracing a supporter after he praised her and saying before a cheering crowd, "If he invited me to a public hanging, I'd be on the front row."
In the wake of the video's release, Hyde-Smith didn't apologize but rather defended herself in a statement.
"In a comment on Nov. 2, I referred to accepting an invitation to a speaking engagement," she said. "In referencing the one who invited me, I used an exaggerated expression of regard, and any attempt to turn this into a negative connotation is ridiculous."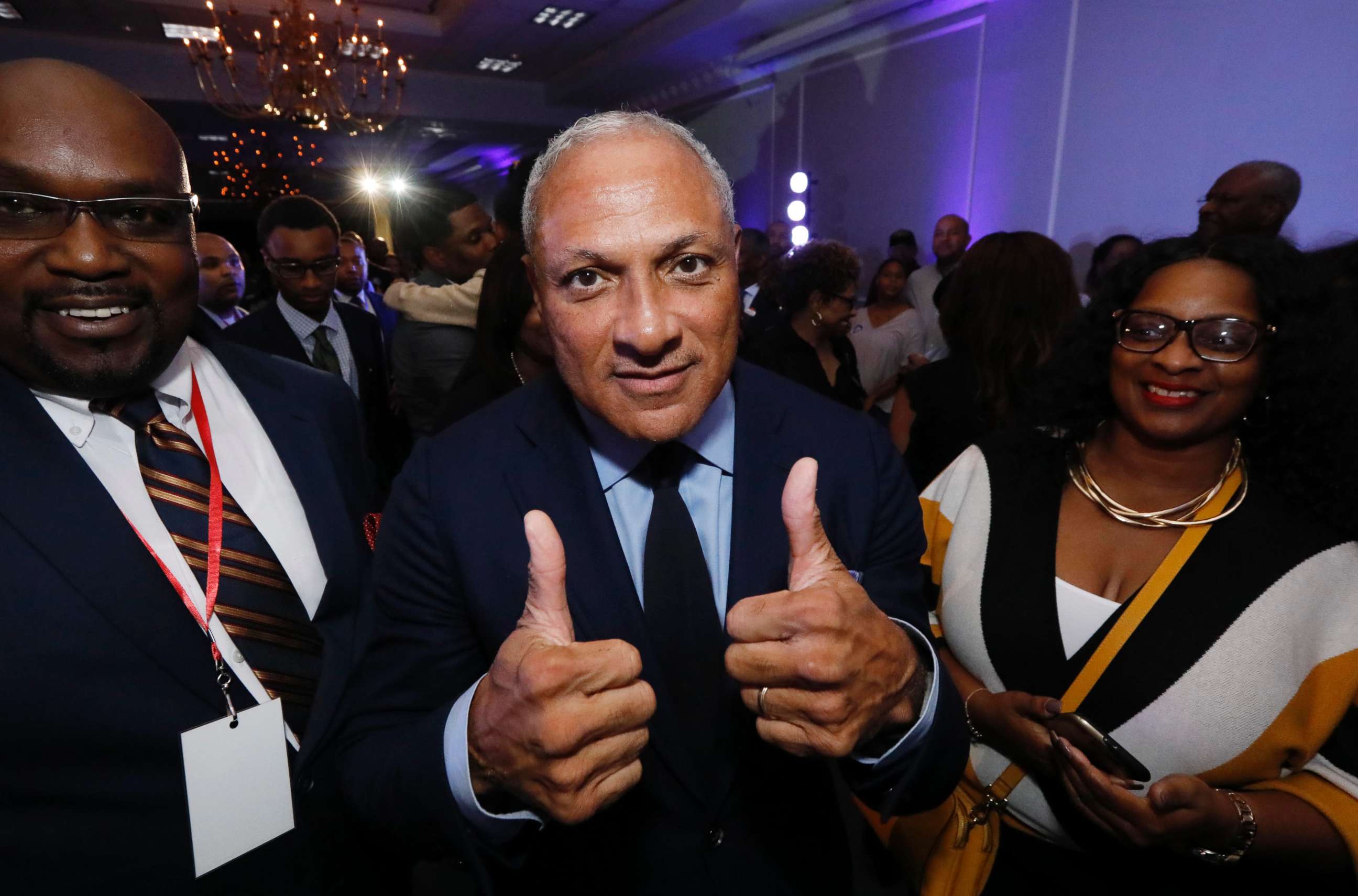 But Espy, her African-American challenger, pounced, condemning her for evoking language reminiscent of lynchings that scar Mississippi's history.
"Cindy Hyde-Smith's comments are reprehensible," Espy said in a statement. "They have no place in our political discourse, in Mississippi, or our country. We need leaders, not dividers, and her words show that she lacks the understanding and judgment to represent the people of our state."
Four days later, another video of Hyde-Smith, from Nov. 3, was posted on Twitter. This time, she was seen telling a group of supporters in Starkville, Mississippi, that she thinks it's a "great idea" to make it harder for "liberal folks" to vote.
"Then they remind me, that there's a lot of liberal folks in those other schools who that maybe we don't want to vote. Maybe we want to make it just a little more difficult. And I think that's a great idea," she appears to be saying in the video posted by the same publisher who posted the first video.
Hyde-Smith once again refused to apologize for her comments. Instead, her campaign spokesperson released a statement Thursday that said, "Obviously Sen. Hyde-Smith was making a joke and clearly the video was selectively edited."
Since her comments emerged and put her candidacy on edge, Hyde-Smith reversed course from the immediate days after Nov. 6, and is now ratcheting up her rhetoric and turning negative in this tight contest.
In that same statement from Thursday, the Hyde-Smith campaign deflected from her own controversy by calling out Espy for allegedly lying about a lobbying contract with the Ivory Coast government during a period of violent upheaval.
"Now the liberal media wants to talk about anything other than Mike Espy's record of corruption and taking $750,000 -- and lying about it -- from an African dictator now charged with war crimes, including murder, rape and torture," Melissa Scallan, spokeswoman for the Hyde-Smith campaign, said.
A new digital ad from Hyde-Smith's campaign, released Friday, touts the alleged connection between Espy and the African despot who refused to give up power in the Ivory Coast and is now on trial for crimes against humanity.
The statement and the ad are based on a Fox News report, released Thursday, that published a U.S. Department of Justice Foreign Agents Registration Act document that shows that Espy continued to receive payments as part of a lobbying contract with the Ivory Coast's former president.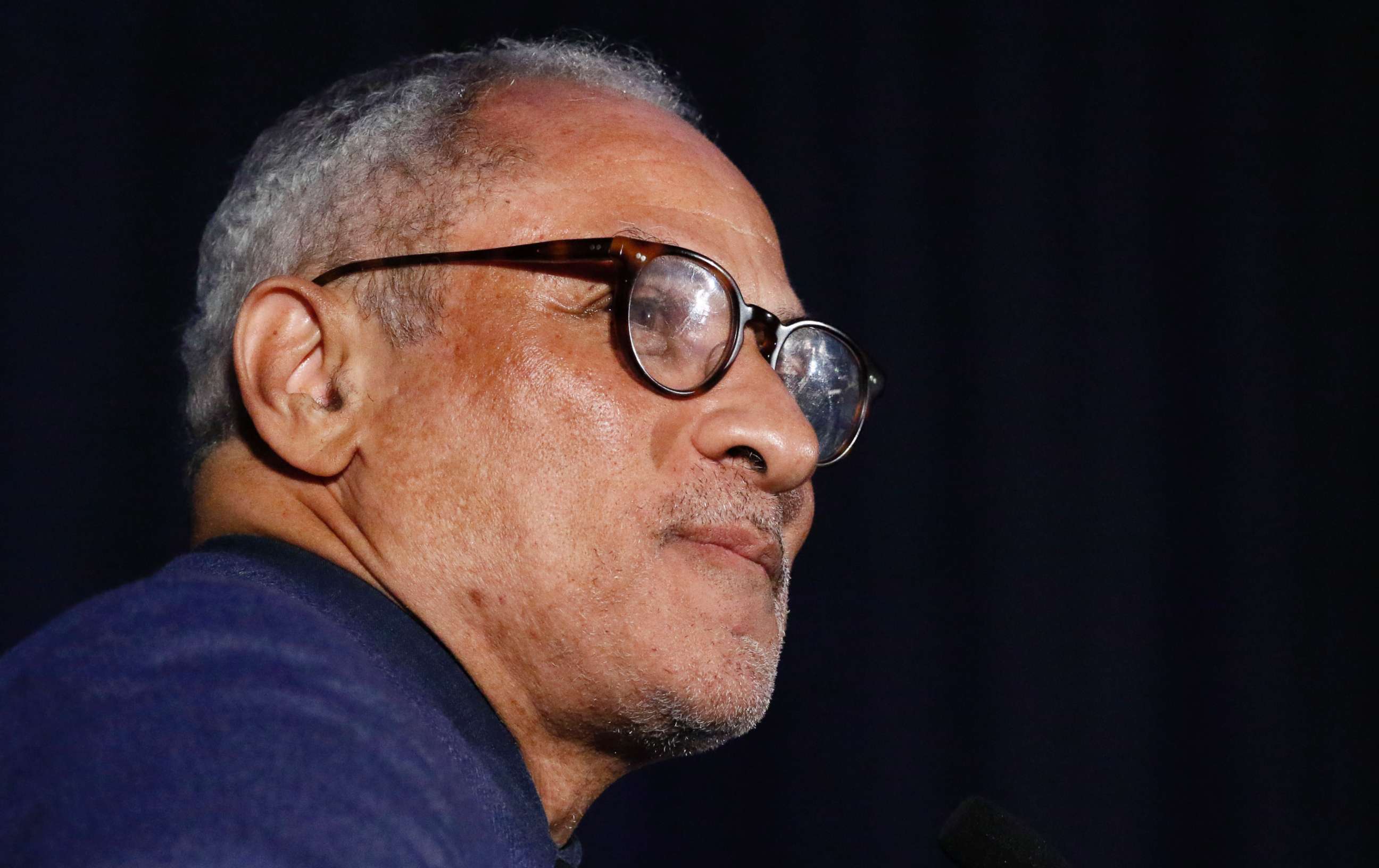 Espy's agricultural consulting firm, AE Agritrade Inc., signed a three-month contract with the Cocoa and the Coffee Board of the Ivory Coast for $750,000, according to the document. Espy was an agricultural consulting agent after he served as agriculture secretary under President Bill Clinton.
But the former congressman told the Hill in 2011 that he halted the contract during the violent conflict that erupted after then-President Laurent Gbagbo refused to relinquish power after losing in an election to Alassane Ouattara.
Espy said he "only worked on the contract for a little more than a month before suspending it in early February."
"I have voluntarily suspended it," he told the Hill in 2011. "Events are spiraling rapidly. It is very difficult to work in that context."
The FARA document published by Fox News shows that Espy's Jackson-based consulting firm was paid the full $750,000, and the payments continued through March 1, 2011. His consulting firm received a payment of $400,000 from the Ivory Coast's Cocoa and Coffee Board in January 2011, and then $350,000 on March 1, 2011.
"Secretary Espy worked on agricultural issues for international clients. Over the course of that work, he realized one of those clients didn't pass the smell test, so he terminated the contract, and then reported what he knew to the U.S. government," Danny Blanton, communications director for Espy's campaign, said in a statement first to Fox News and confirmed by ABC News.
Espy has run into ethical scandals in the past, during his tenure as a member of Clinton's cabinet, his rising political stardom in the 1990s was halted by a corruption scandal involving personal gifts from food companies he regulated in the Clinton administration. He was acquitted of all those charges.
But the underdog's campaign is also not shying away from the bitter rivalry, after a spokesperson Espy fired back in two statements, first addressing the most recent Hyde-Smith video about voter suppression.
"For a state like Mississippi, where voting rights were obtained through sweat and blood, everyone should appreciate that this is not a laughing matter," Blanton said. "Mississippians deserve a senator who represents our best qualities, not a walking stereotype who embarrasses our state."
In another statement, Blanton chastised Hyde-Smith for the "smear campaign" against the former agriculture secretary.
"Cindy Hyde-Smith had a chance to admit she was wrong, and instead of apologizing, she doubled down. Since that hasn't worked, she's trying to change the subject with a smear campaign against Mike," he said.
But in a state that President Donald Trump won by nearly 20 percentage points, support for Hyde-Smith among her Republican base is unsurprisingly unwavering. The president is heading to the state for two rallies in Tupelo and Biloxi later this month on Nov. 26. She's even scoring steady fundraising numbers after making the "public hanging" remark.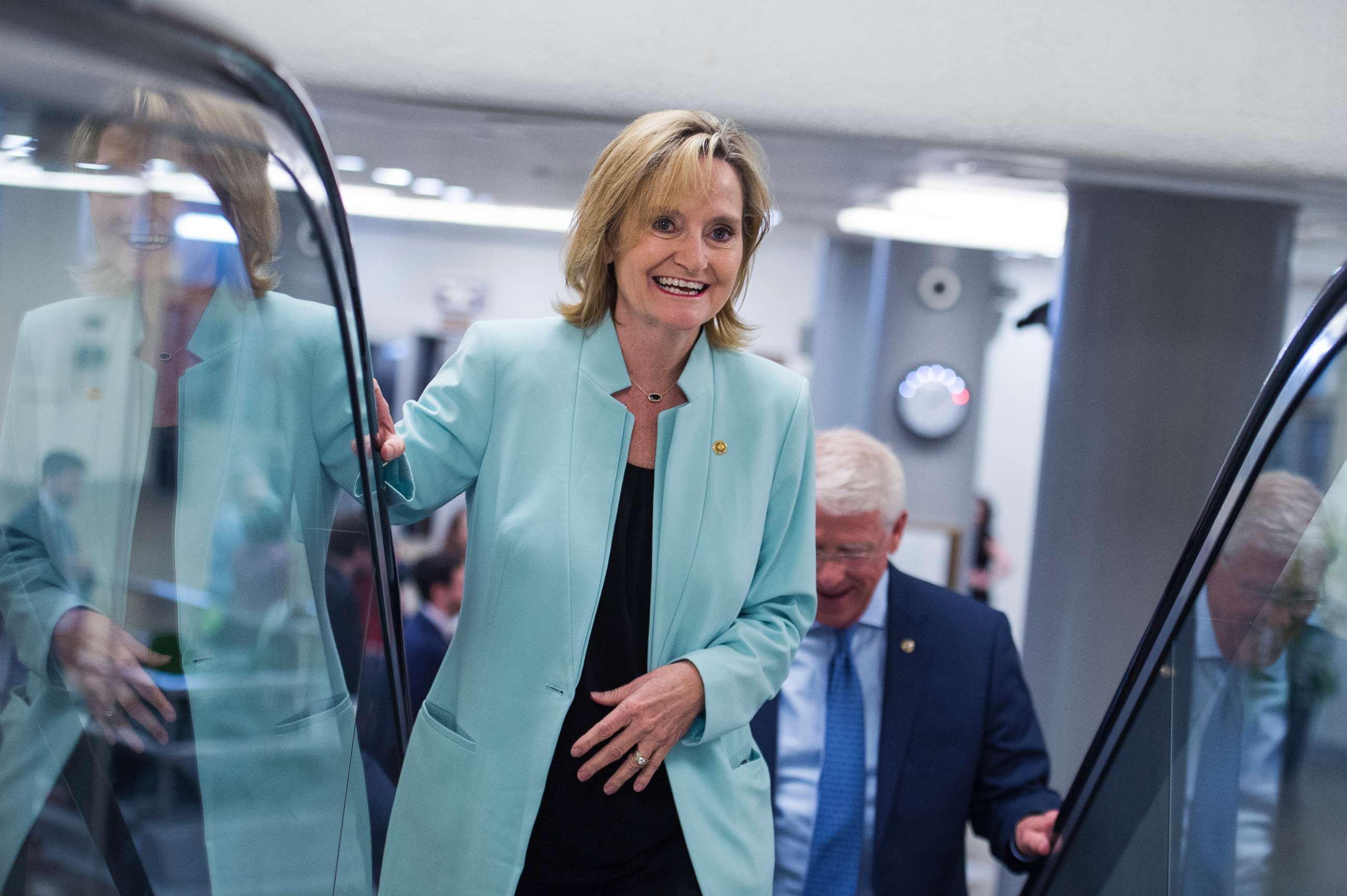 Hyde-Smith reported 17 new contributions totaling $65,700, including $5,000 from Google's PAC, on Tuesday, shortly after the controversy erupted, according to Open Secrets.
Google's contribution is the PAC's first to Hyde-Smith's campaign, but the company told Open Secrets it was made before her controversial remark.
"This contribution was made on November 2nd before Senator Hyde-Smith's remarks became public on November 11th," a Google spokesperson told Open Secrets. "While we support candidates who promote pro-growth policies for business and technology, we do not condone these remarks and would not have made such a contribution had we known about them."
For his part, Espy has raised over $163,000 in new contributions as of Nov. 13, according to his latest FEC filing. He is also counting on support from national Democrats including potential 2020 contenders, African-American Sens. Kamala Harris and Cory Booker, who have planned visits on Saturday and Monday, according to the campaign, to shore up support and vault him to the U.S. Senate.
Controversies may be abound in this runoff election, but with less than two weeks until voters head back to the polls, it appears that for whoever emerges victorious, the battle to get there is already turning ugly.