— -- Trump University is the latest business venture connected to Republican presidential front-runner Donald Trump to come under scrutiny.
In one of three active lawsuits against Trump, a state attorney general is accusing the real estate mogul's now-defunct school of "engaging in specific fraudulent, deceptive and illegal acts."
Trump University is being used by the Republican front-runner's opponents in attack ads and in pointed speeches calling for voters to turn the race in another direction. Trump has been refuting the claims made against him and his business partners.
Here's what we know about the venture:
What Was Trump University?
The business at the center of the debate was first started in October 2004, according to court records.
An October 2014 court decision states that it started when an entrepreneur named Michael Sexton contacted Trump "with the concept of developing a company that would primarily use technology to provide an instructional curriculum to small business owners and individual entrepreneurs across a broad range of business subjects such as marketing, finance, sales, entrepreneurship and real estate under the 'Trump' name and brand."
Potential students took part in a free seminar "at which Trump University instructors would recommend signing up for a three-day seminar which cost approximately $1,500 at which the instructors would teach certain real estate strategies," that 2014 court decision states.
From there, enrollees would reportedly be urged to sign up for the Trump Elite Programs, which included year-long mentorships with a starting cost of $20,000, the decision states.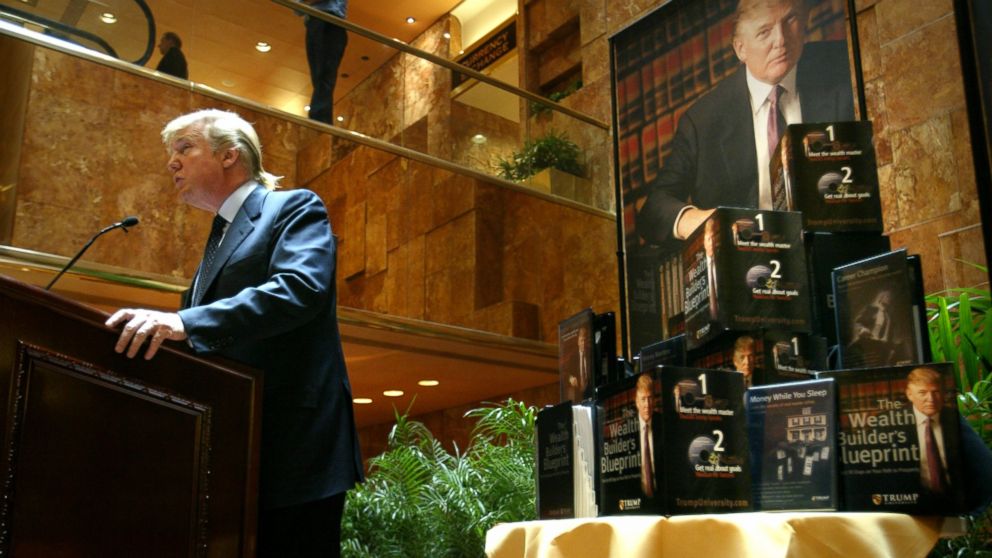 Why Did Its Name Change?
The decision cites a New York State Education Department letter sent to Trump noting that the program was not licensed with their department and had to suspend live programs inside New York State.
According to the decision, in 2005 Sexton claimed they would join their operation with one in Delaware and not hold Trump University sessions in New York, but that didn't happen, so in 2010 the State Education Department demanded that they remove the word "University" from the name.
Shortly after, the school amended its name to "Trump Entrepreneur Initiative LLC." Sometime thereafter, the program effectively ceased operations. In 2011, the New York State Attorney General Eric Schneiderman launched an investigation into the program, and filed a lawsuit against it and Trump in 2013.
In court papers, Trump has called any claims of fraud patently false and unsubstantiated.
How Was the School Rated?
One of Trump's defenses against critiques of the company is that it received an A grade from the Better Business Bureau, but that wasn't always the case.
The BBB has since released a statement saying the company's grade was not always an A. "Over the years, the company's BBB rating has fluctuated between an A+ and a D-," the agency's statement reads.
On "Good Morning America" today, Trump said that the company's grades went up after unspecified information was shared with the BBB, but the BBB would not comment on the details of the grades of the now-defunct company.
"I think they gave us a different [grade] before we gave them information. After they got the information, we got an A," Trump said.
The BBB's description of the company, based on information it says it received from the Trump Entrepreneur Initiative, notes that while it does sell classes, seminars and workshops, it "does not grant academic degrees or certification."
Trump has also repeatedly said that 98 percent of the people who enrolled in the course gave it rave reviews when asked to evaluate the program in reviews. A website has been set up, 98percentapproval.com, which contains scanned copies of two former students' reviews of a mentor and a seminar respectively.
"Look, the people that took the course, 98 percent of those people liked the school," Trump said on "Good Morning America."
What a Former Student Thinks
A student whose form is shared on the website, Bob Guillo, talked to ABC News about his dissatisfaction with the program. He is also one of the three students that were featured in attack ads made by the American Future Fund, a conservative Political Action Committee. His sworn affidavit was included in the New York Attorney General's lawsuit.
Guillo and his son spent nearly $36,000 to take Trump's courses and he believes he learned little specialized expertise from the program.
"A lot of the information they taught seemed to come from the website zillow.com or could have been easily gathered from the IRS website," Guillo said in an affidavit about what he learned at the Trump Elite Programs retreats. "After the first seminar, I began to realize I had been taken."
According to the affidavit, Guillo said that he felt that he had to complete a satisfaction questionnaire in order to get a certificate of completion for the course.
"They also pleaded for a favorable rating," Guillo said in the affidavits of the presenters at the retreats, "so that 'Mr. Trump would invite [them] back to do other retreats."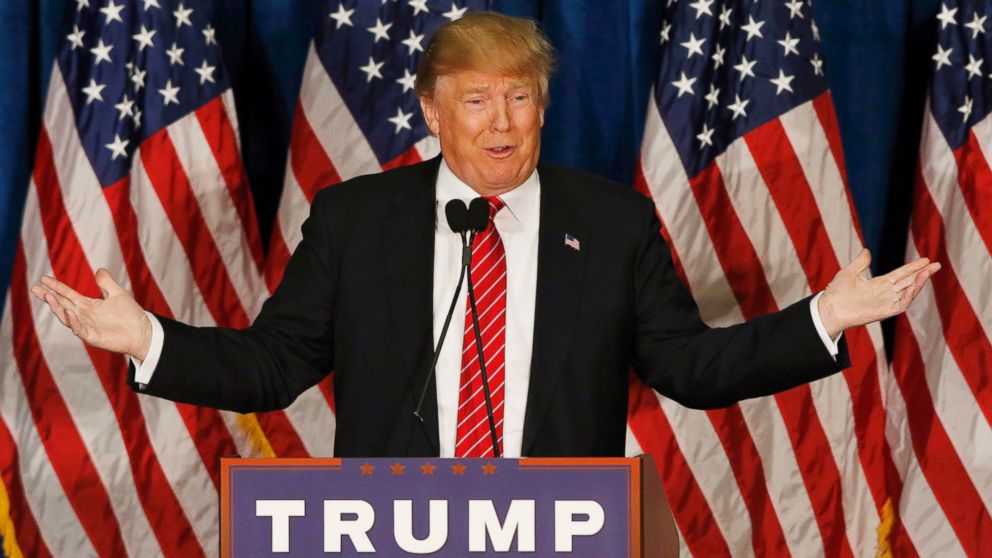 Trump and his lawyers responded, noting that Guillo attended many retreats.
"According to his affidavit, at no time did Mr. Guillo ask for any refunds until 2011 although the retreats were in 2009! How convenient to say that the surveys filled out at the time of the event did not reflect his true feelings, especially when a refund was not requested until 2011," Trump's lawyer's response to the Schneiderman suit states.
He is not the only former enrollees that is upset: a spokesman for Attorney General Schneiderman's office told ABC News that it received more than 100 complaints from former enrollees once its investigation started in 2011.
Where Does Everything Stand?
The lawsuit from the New York Attorney General's office was filed in 2013. Initially, the state supreme court ruled that only claims from 2010 on would be allowed, but the AG appealed that decision and, on Super Tuesday this week, a court ruled that claims dating back to 2007 can go to trial.
With that expanded timeline, there are believed to be 5,000 people nationwide who could have claims against the company, according to the spokesman for the AG's office, and the lawsuit is seeking $40 million in damages for those impacted.
There are also two open lawsuits in California pertaining to active class action lawsuits making similar claims to that of the New York suit.
In court papers and on the campaign trail, Trump has repeatedly denied the allegations and said the suit is meritless.
"It's a very small case ... it's not a big deal and I will win it in court," Trump said this afternoon.
ABC News' Linzie Janis contributed to this report.