A crowdfunding campaign to cover legal costs for Andrew McCabe, the former FBI deputy director fired two days before he planned to retire and get a full pension, stopped accepting GoFundMe donations Monday night after soaring past half a million dollars over the weekend, a response McCabe called "overwhelming."
The initial goal was $150,000, was quickly raised to $250,000, and the total has passed more than three times the initial target. By the time the fundraising ended, more than 13,270 people had donated $554,520.
McCabe's team will soon transfer the funds to a "more formal" legal defense trust, said a spokesperson for McCabe, though they will still be accepting donations through the trust.
McCabe described himself and his team as "stunned and extraordinarily grateful." "We wish to thank every donor from the bottom of our hearts for their support," he said.
While donations poured in from the public, the effort faced criticism and questions about whether McCabe needed the money.
Glenn Greenwald, co-founder of The Intercept, called the campaign "obscene," mentioning McCabe lives in Loudoun County, Va., the richest county in the U.S. and that his wife is a doctor. A constitutional law professor on Fox pointed to the FBI's Office of Professional Responsibility investigation on McCabe — which hasn't been released but was cited by Attorney General Jeff Sessions as a reason for the firing — to question why people are donating to McCabe without knowing more about his termination.
"Usually charity follows some clarity as to what's involved," said Jonathan Turley on Fox and Friends.
In his statement Monday, McCabe reiterated that the funds will help him take a stand against the circumstances of his firing, which he has characterized as politically-fueled and unfair: "It is not lost on me that each contribution reflects not just someone's well wishes, but also their acknowledgement that something in this situation is not fair or just," he said in the statement.
According to the page, the defense will be focused on additional investigations from the Office of the Inspector General, congressional oversight hearings and "misleading information about the circumstances of [McCabe's] firing."
"The fact is that if I am going to continue taking a stand against the unfair way I have been treated, I will need the help of a talented and courageous team behind me. Hopefully our efforts, fueled by this incredible support, will encourage others to stand up for themselves, and the truth, as well," McCabe's statement said.
McCabe has been embroiled in political headlines for much of the last year for his work on the Clinton investigation and stepped down from his job as deputy director in January. He's been a frequent target of the president's Twitter, including a celebratory tweet on the day he was fired, and the White House press secretary has called him a "bad actor."
McCabe has become increasingly vocal since his firing, vowing to stand up for himself and largely maintaining that he acted accordingly when approving media disclosures at the center of an investigation by the FBI's OPR.
"Not in my worst nightmares did I ever dream my FBI career would end this way," McCabe wrote in the Washington Post.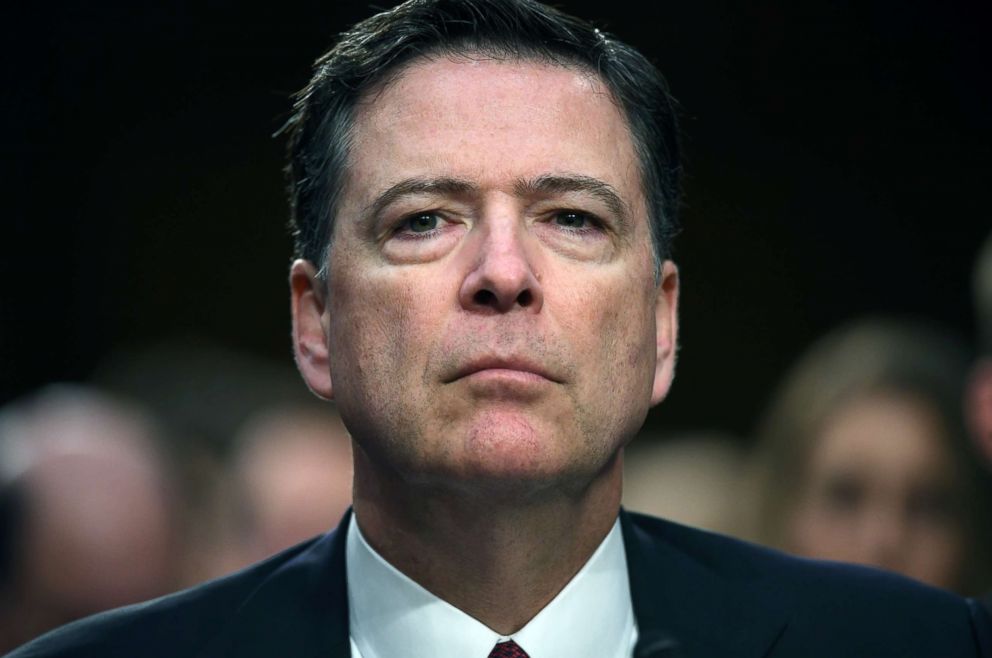 In an official statement from Sessions on McCabe's termination March 16, he said investigations concluded that McCabe had made "an unauthorized disclosure to the news media and lacked candor — including under oath — on multiple occasions."
"The FBI expects every employee to adhere to the highest standards of honesty, integrity, and accountability. As the OPR proposal stated, 'all FBI employees know that lacking candor under oath results in dismissal and that our integrity is our brand,'" Sessions said.
McCabe issued his own statement calling his dismissal part of an "unrelenting assault on [my family's] reputation and my service to this country."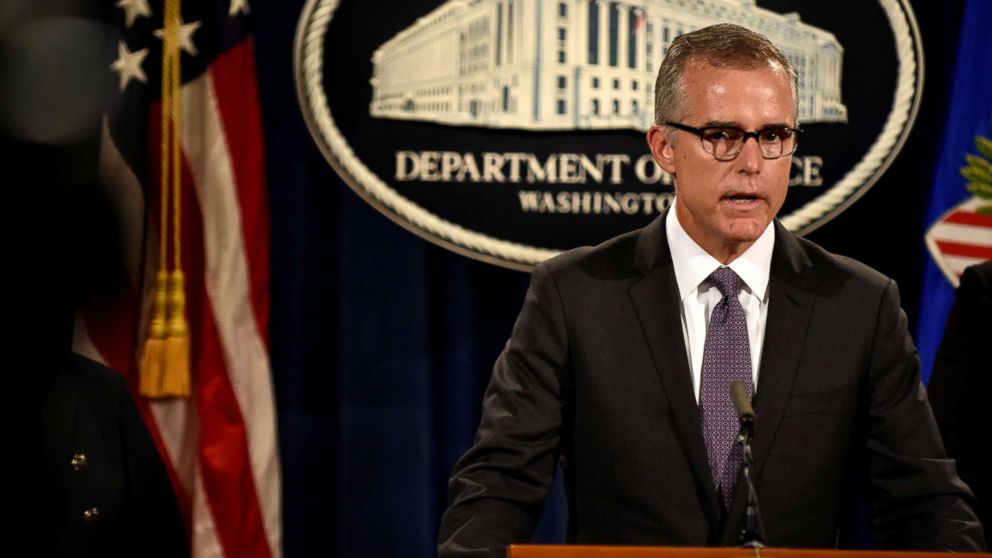 "Articles too numerous to count have leveled every sort of false, defamatory and degrading allegation against us. The President's tweets have amplified and exacerbated it all. He called for my firing. He called for me to be stripped of my pension after more than 20 years of service. And all along we have said nothing, never wanting to distract from the mission of the FBI by addressing the lies told and repeated about us."
"No more," McCabe said.
McCabe joined the FBI in 1996. Beginning in 2016, he served as deputy director of the FBI under former FBI Director James Comey. McCabe became acting director after Comey was fired and then resumed his role as deputy director when President Donald Trump's appointee for director, Chris Wray, was sworn in the late summer of 2017.
Donations to the legal defense fund that remain after the legal proceedings will go toward charities of the family's choosing, the page said, and although it's difficult to predict what will come of McCabe's pension and healthcare benefits from more than 20 years in the FBI due to the complex federal system at play, "no funds raised for the Andrew McCabe Legal Defense Fund will be used for anything beyond his defense of the allegations against him," the page maintained.
"He will continue to fight for the pension and benefits he deserves, rather than accept any crowdfunding for that purpose," it read.