Bacterial infections were to blame for the deaths of two migrant children in U.S. custody last December, according to newly released autopsy reports.
The findings raise questions about the care children receive at the border, according to a leading pediatric group, and challenge President Donald Trump's assertions that one child's father didn't give her water.
Since the deaths of 7-year-old Jakelin Caal Maquin and 8-year-old Felipe Gómez Alonzo, both of Guatemala, U.S. authorities have said they've ordered additional medical personnel to remote parts of the border and stepped up screenings of young children that enter into government custody.
Still, the U.S. Customs and Border Protection has acknowledged being overwhelmed by the influx, with some 1 million migrants expected to be stopped at the border this year and hundreds of thousands of them traveling as families. Last week in El Paso, Texas, families were being processed in a makeshift CBP station beneath a highway overpass.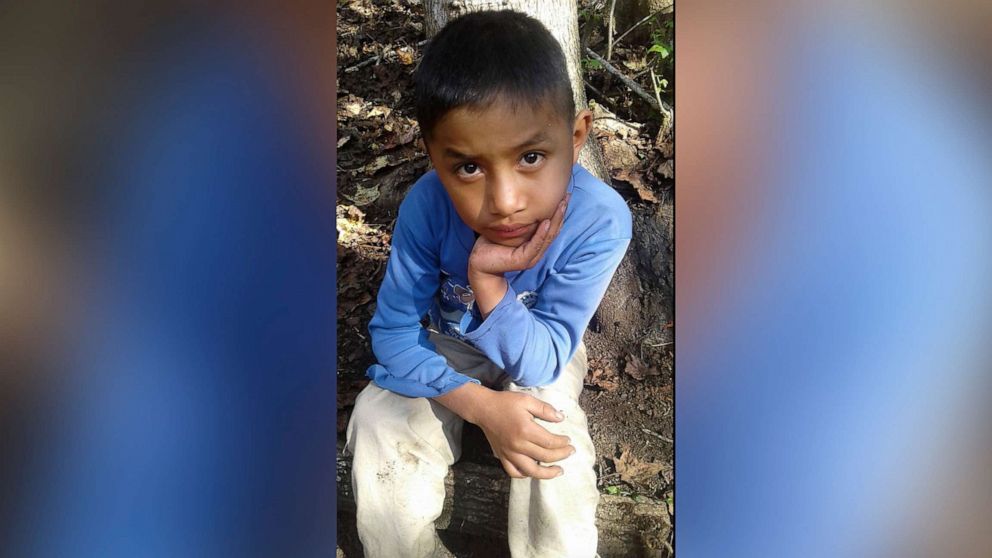 Those are the type of conditions that Dr. Julie Linton of the American Academy of Pediatrics says can be dangerous for young children if they contract the flu or develop a bacterial infection. Symptoms like muscle fatigue, shortness of breath or a rapid heart rate can be a serious warning sign in children but might go unnoticed in a high-stress environment and if medical personnel aren't trained to treat children.
"Children are not little adults, so when they get sick those symptoms don't present the same way," said Linton, a practicing pediatrician in Greenville, South Carolina.
President Donald Trump has blamed the Democrats for the death of the children because they refuse to build a border wall. He also claims that Jakelin's father didn't give her enough water, an allegation the family denies.
"The father gave the child no water for a long period of time. He actually admitted blame," Trump falsely claimed to reporters last week.
He also told his supporters at a Michigan rally that families claiming asylum is "a big fat con job, folks."
Jakelin died one day after being taken into custody in a remote part of the New Mexico border with more than 160 other people. The El Paso County Medical Examiner's office found in its autopsy that traces of streptococcus bacteria were found in her lungs and other organs as part of a "rapidly progressive infection" that caused those organs to fail.
Felipe's death came just weeks after Jakelin's. Traveling separately with his father, Felipe spent several days in government custody, where he was transferred to different government facilities after being apprehended near El Paso, Texas on Dec. 18. On Dec. 24, he was taken to a local medical center, where he was diagnosed with having a "common cold and given Tylenol," according to CBP. It was noted that he had a 103-degree fever and was prescribed amoxicillin before being returned to a border facility. His symptoms worsened that night and he died.
The New Mexico Office of the Medical Investigator said Felipe died of complications from the influenza B infection which damaged his lungs, "allowing a generalized infection."
Linton, who has not reviewed his autopsy report, said the signs of sepsis in a child can be easily missed by someone not trained to treat children. The dangers of bacterial infections and the flu in young children also underscores why AAP recommended two years ago that migrant children are kept in a child-friendly setting with an attentive caregiver and rapid access to medial treatment.
Linton said a concrete floor in a border facility wouldn't count.
"Every hour of delayed treatment dramatically increases the chances of death of sepsis," she said.
After Felipe died, Homeland Security Secretary Kirstjen Nielsen called for additional medical resources to be sent to the border and ordered new protocols to screen migrants -- particularly children -- upon their arrival for any symptoms of illness.
Earlier this week, Nielsen asked Congress for additional resources to address the border crisis, including the authority to immediately deport unaccompanied minors back to their home countries.
"Now we face a system-wide meltdown," Nielsen wrote in a letter.
Nielsen is visiting the Texas and Arizona border this week. Trump has threatened to shut down the border if Mexico doesn't do more to stop migrants from reaching the United States.
Rep. Joaquin Castro, a Texas Democrat and chairman of the Congressional Hispanic Caucus, said lawmakers plan to hold the administration accountable.
"CBP is legally responsible for the health and well-being of migrants in their custody and it is clear that these children did not receive the immediate, emergency care required," he said in a statement to ABC News.
Charlyn Laserna, MD, is a resident physician in pediatrics and member of the ABC News Medical Unit and contributed to this report.