Democrat Dan McCready, who narrowly lost a congressional election in North Carolina's 9th district last year, announced Friday he will run for the seat again after the state board of elections voted to hold a new election following an investigation into widespread fraud in the 2018 race.
"I am running in the special election to represent the people of the 9th District," McCready told supporters Friday at a brewery outside of Charlotte. "I want to say right now that we are in this fight and we are going to win this fight."
"This is bigger than one race. This is bigger than one election. This is about what does it mean to live in a democracy," McCready added. "Our right to vote is our most sacred freedom as Americans."
McCready comes into the raise already a proven fundraiser, having raised $6.7 million for his 2018 race, and has the backing of the Democratic Congressional Campaign Committee (DCCC).
The timing of the new primary and general election in the 9th Congressional District will be decided at a meeting of the state board of elections. The timing of that meeting has not yet been announced.
The announcement from McCready comes the day after the North Carolina State Board of Elections voted unanimously on to hold a new election in the 9th Congressional District – a move that came hours after Mark Harris, the Republican congressional candidate at the center of the case, testified.
"I believe a new election should be called," Harris said during the hearing, adding that his conclusion is based on the testimony he's heard over the last four days.
The timing and process of the new election are still unclear, as are details about candidates who might run. Those details will be determined by the board of elections at a later meeting.
While it's unclear whether Harris will run again in a new election, both men would have to compete in a primary election, according to a law passed by the GOP-controlled legislature late last year.
McCready tweeted Thursday following the board's decision saying, "Today was a great step forward for democracy in North Carolina."
North Carolina Democrats said the evidence revealed at the nearly four-day hearing shows Harris knew far more about the allegedly illicit scheme than he previously disclosed.
"Over an extraordinary four-day hearing, investigators laid out point by point how Republican Mark Harris' campaign funded and directed an elaborate, illegal scheme to steal an election," North Carolina Democratic Party Chairman Wayne Goodwin wrote in a statement. "This saga could only have ended in a new election, and we look forward to repairing the harm dealt by Republicans and giving the people of the Ninth district the representative they deserve."
Republicans thanked the State Board of Elections and said they'll do what they can to ensure that "these kinds of situations can be avoided in the future."
"We will continue to work with legislators and investigators on how we can improve the electoral system so that these kinds of situations can be avoided in the future," North Carolina Republican Party Chairman Robin Hayes wrote in a statement Thursday afternoon. "The people of North Carolina deserve nothing less than the full confidence and trust in the electoral system. We'd like to thank the hard-working staff and members of the North Carolina State Board of Elections for their professionalism and dedication in this investigation."
Just a day before the board's decision to hold a new election, Harris' own son said he'd raised concerns about a "shady political operative," seeking to join the Republican congressional candidate's campaign.
Harris' comments came amid an ongoing election fraud case which has now triggered a brand new election.
"Sitting here four days into this meeting ... my son was a bit prophetic in his statement that day," Harris said of his son John's warning about McCrae Dowless, the political hand accused of running an illegal absentee ballot collecting scheme in the state's 9th Congressional District.
That warning was revealed in testimony on Wednesday and came in a phone conversation and later an e-mail in April 2017, after John Harris said he discovered abnormalities in absentee vote totals in one rural Bladen County, North Carolina.
Despite the warnings, Mark Harris eventually hired Dowless to do absentee ballot and other campaign work.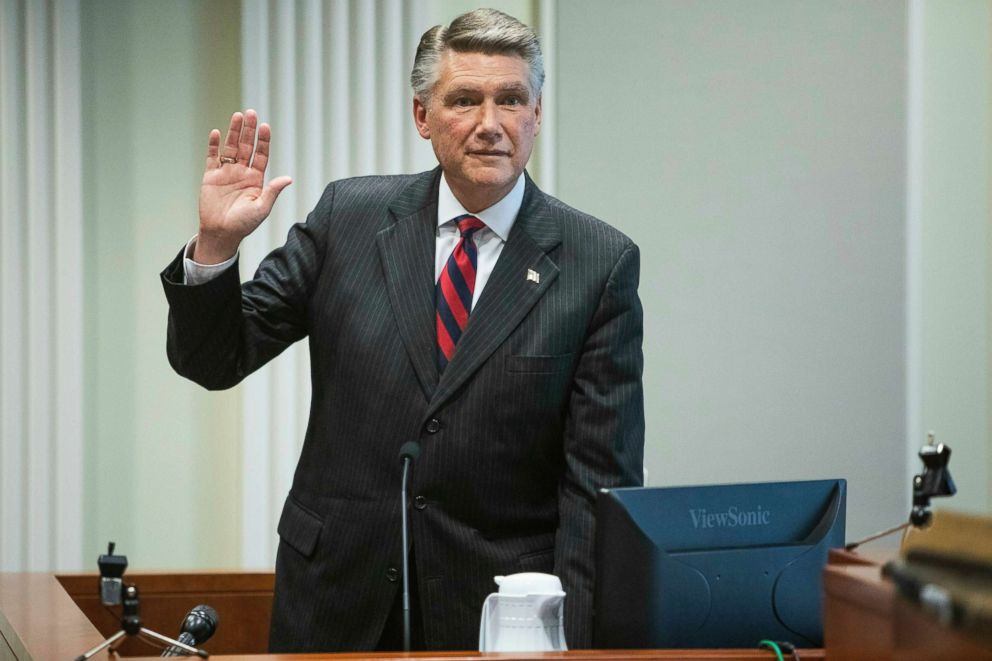 Harris won the 2018 election in the district by 905 votes, but after concerns were raised by the North Carolina State Board of Elections about potential election fraud, the result was not certified, leaving the seat vacant and hundreds of thousands of North Carolinians without representation in the U.S. House.
John Harris' surprise testimony on Wednesday sent another shock wave into an already confusing situation, as the board continues to weigh whether or not to order an entirely new election or certify Harris' victory and seat him in Congress.
"I expressed my concerns based on everything that I did know up to that point," John Harris said Wednesday evening. "Namely my belief that McCrae had engaged in collecting ballots in 2016. Now that belief was based on my review of the absentee voter data...and also just the sense of general reports that I was getting back that this guy was kind of a shady character."
In his closing statement, with his father looking on and fighting back tears, John Harris said that his parents "made mistakes," throughout the process.
"I love my dad and I love my mom. I certainly have no vendetta against them, no family scores to settle," John Harris told the hearing room Wednesday evening. "I think that they made mistakes in this process and they certainly did things differently than I would have done them."
On Thursday, the fourth day of the board's hearing, Mark Harris took to the witness stand to say that while he respected and heard his son's opinion, he trusted Dowless and wanted him on his campaign in large part due to his relationships in the community.
Harris said that despite the warnings from his son, he trusted Dowless when he told him he was not engaged in any illegal handling of ballots.
"My son at the time that we were communicating here, was still my son. He was 27 years old, very sharp young man who I have a great deal of respect for him ... as an attorney. But he was looking simply at data that he was doing of a special election," Harris said, "He had never been to Bladen County, he had never met McCrae Dowless, he had never met any of these elected leaders. ... So no, I didn't go back any further. ... I did have a comfort level at that point."
Harris met Dowless at an April 2017 meeting arranged by a mutual friend, Judge Marion Warren.
"He seemed to have the relationships that I was gathering from the conversation that happened in that meeting that day," Harris said. "Absentee ballot request forms and getting people to fill that out and turn that in and even get an absentee ballot, does take a certain amount of trust for individuals to do it, and those relationships I felt like is what caused him to be successful."
Harris' testimony also came after his attorneys were scolded Thursday for not producing, in a timely enough manner, a text message between himself and Warren asking her to connect him with a man that ran an absentee ballot program that "could have put me in the US House this term, had I known, and he had been helping us."
That man would turn out to be Dowless.
"The timing of your disclosure raises significant and material concerns regarding the Committee's compliance and candor prior to, and now during, the hearing," Josh Lawson, the general counsel for the board of elections, wrote to Harris' attorney John Branch on Wednesday evening.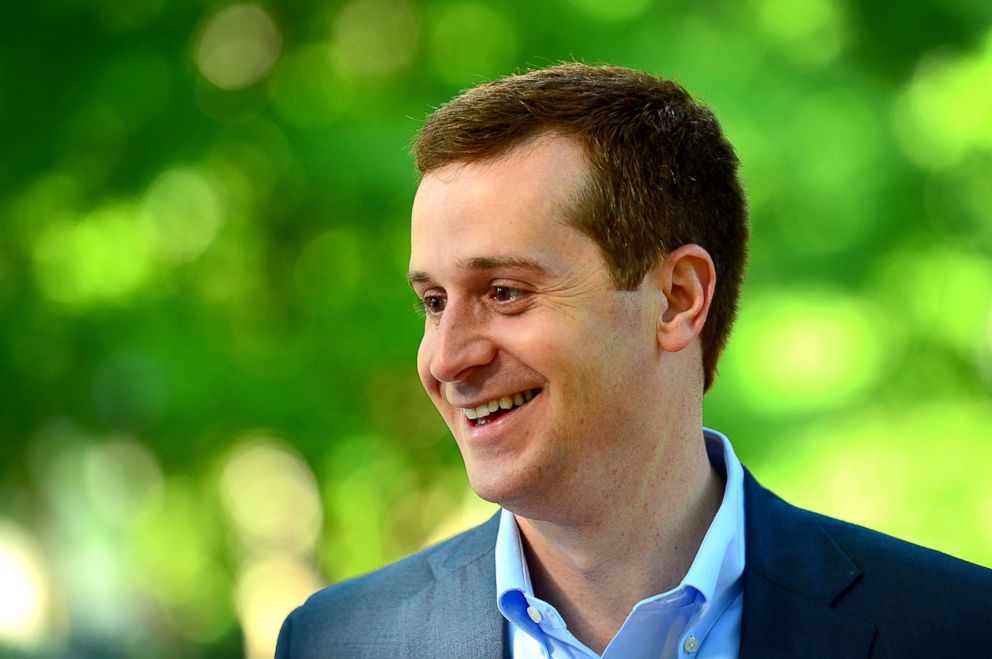 McCready was not present at the hearing was represented by his attorney Mark Elias.
Elias called the failure to disclose the text message in question "gamesmanship," and characterized the exchange as "explosive."