Democratic Rep. Elissa Slotkin on Monday announced her candidacy for a U.S. Senate seat from Michigan, a critical battleground state in the 2024 election.
"We need a new generation of leaders that thinks differently, works harder, and never forgets that we are public servants," Slotkin said.
Slotkin, who was widely speculated to jump in following Democratic Sen. Debbie Stabenow's retirement announcement, is the first Democrat to announce she's running in what's expected be a highly competitive race.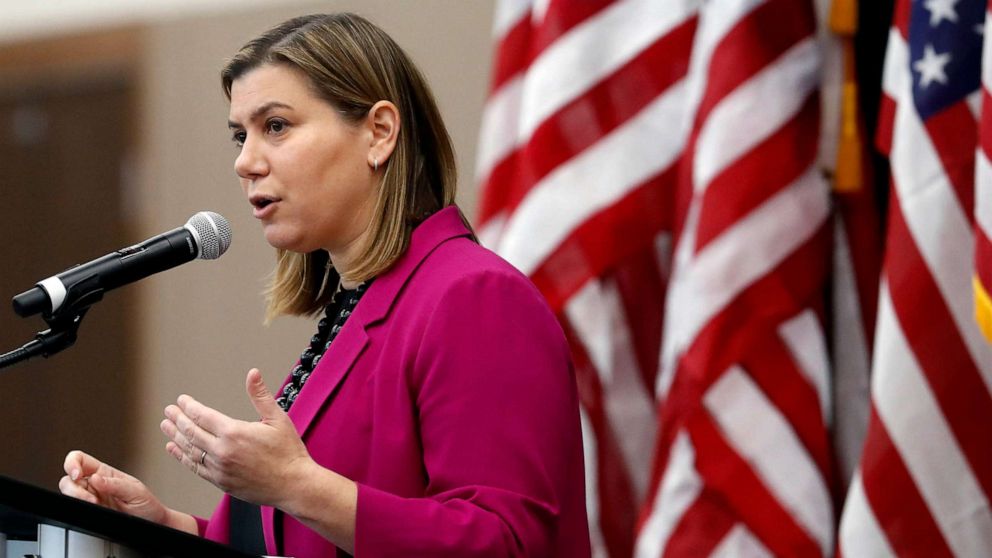 In her video announcement, Slotkin highlighted her career in public service, working in the CIA as a Middle East analyst and completing three tours in Iraq. She emphasized her ability to work across the aisle, serving under President George W. Bush and Barack Obama working in several defense and intelligence positions.
Slotkin won her first House race in 2018, beating incumbent Republican Rep. Mike Bishop in a longtime Republican-leaning district. In 2022, Slotkin won reelection in a tough battleground district by five percentage points, defeating her Republican challenger, Tom Barrett.
Slotkin serves on the House Armed Services Committee, Homeland Security Committee and the House Veterans Affairs Committee.
And while Michigan's Senate seat is critical for Democrats to maintain, other elected officials have said they would not seek the seat, including Democratic Gov. Gretchen Whitmer, Democratic Rep. Haley Stevens and Transportation Secretary Pete Buttigieg, who has residency in the state.