A top Democratic senator signaled Tuesday his satisfaction with the White House's latest approach to the FBI background investigation of Supreme Court nominee Brett Kavanaugh that President Donald Trump approved last week.
"I think I'm satisfied," Sen. Sheldon Whitehouse of Rhode Island told "Good Morning America" chief anchor George Stephanopoulos Tuesday. "We don't know all the details yet but, clearly, if they have been given free rein to interview whomever they want, that's a very good sign."
"The last thing we want is a sham investigation," Whitehouse, a member of the Senate Judiciary Committee, said, adding that the FBI "probably should be able to get this done by Friday."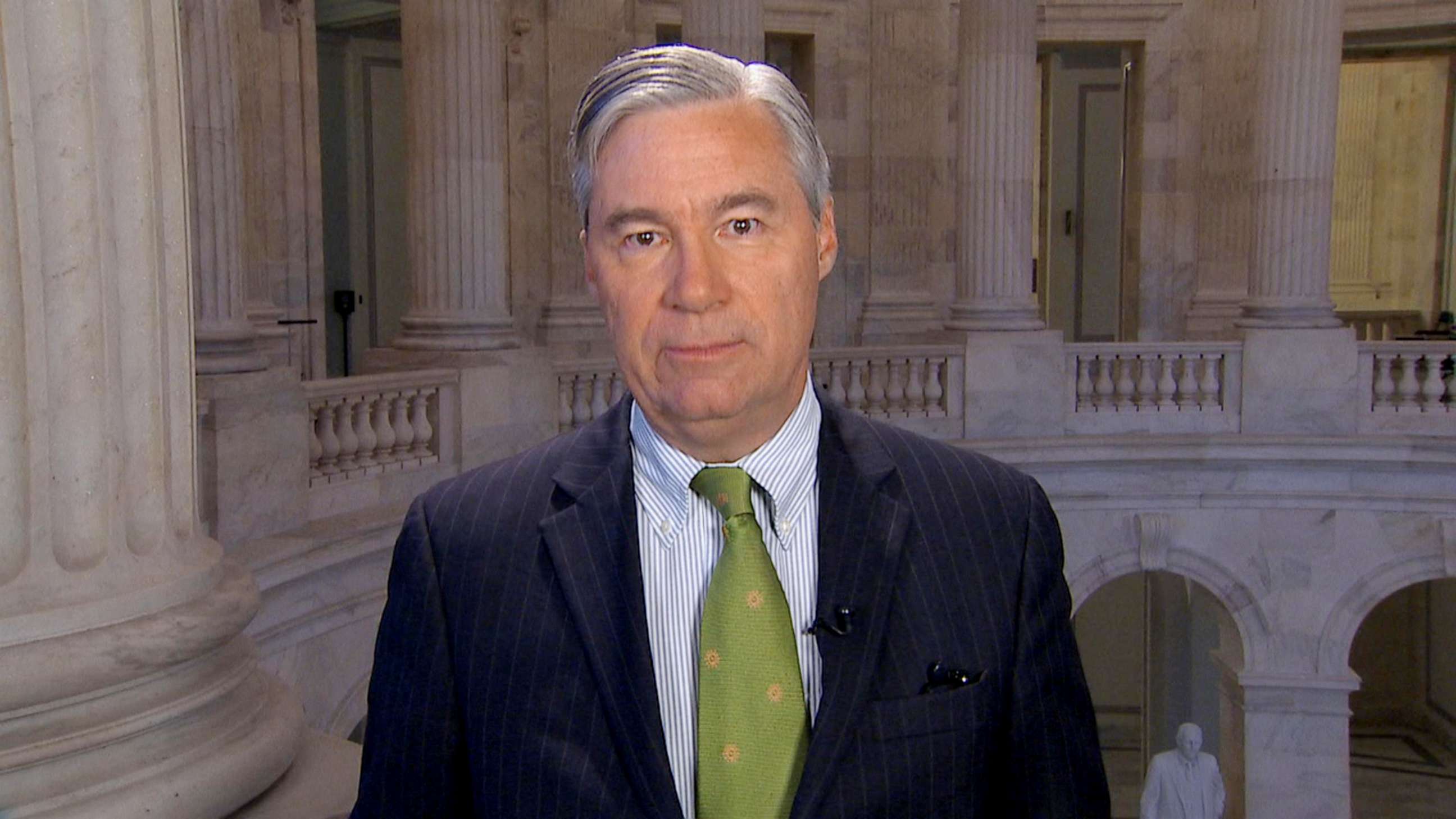 In the past 24 hours, in response to pressure from Democratic and moderate Republican senators, the White House has eased limitations on the FBI background investigation into Kavanaugh that Trump set into motion Friday.
After Christine Blasey Ford accused Kavanaugh of sexual assault, the Senate Judiciary Committee held a marathon, emotionally charged hearing last Thursday to weigh testimony from Ford and Kavanaugh on her accusation that he attacked her when they were in high school.
Kavanaugh fiercely denied the allegation but with the fate of his nomination on the line, Whitehouse told "GMA" Tuesday he has "grave doubts" about whether the judge told the truth during his testimony.
"I have very grave doubts at this point but that's one of the reasons we so badly wanted an investigation, so we could get to the truth of that rather than have to deal with surmise or suspicion," Whitehouse said.
"Ultimately, I do think when somebody is coming before the United States Senate and wants to be a United States Supreme Court judge, they ought to tell the truth. If they're lying, that's something that is disqualifying."
When pressed on whether he thought Kavanaugh lied to the committee, Whitehouse hedged on the answer, responding, "I'm waiting to see what the FBI report comes back with. I certainly would not rule it out. There's plenty to disbelieve in what he said but, again, it's very hard to sort through this until you have the investigation, which is why we pushed so hard to make sure that took place."
The White House, at the urging of the Senate Judiciary Committee, led by Sen. Jeff Flake, R-Ariz., directed the FBI to look into what the committee deemed as "credible" allegations of sexual misconduct.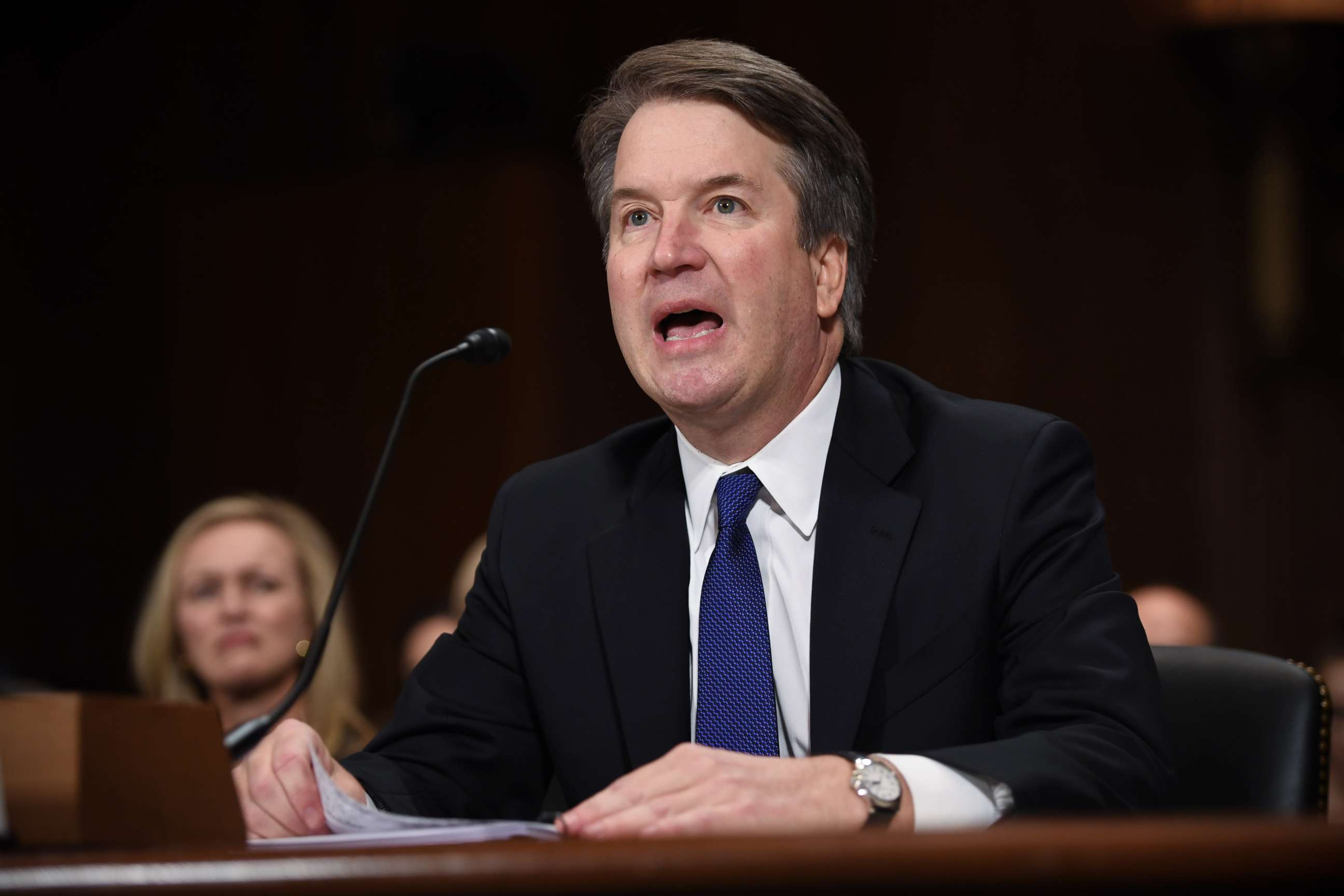 But Trump continued the staunch defense of his Supreme Court pick Monday, calling for a "comprehensive" but "quick" FBI investigation into the allegations of sexual misconduct as the agency works to meet a looming deadline.
After Ford came forward, another allegation emerged from Deborah Ramirez, who knew Kavanaugh in college at Yale University, and who accused him of sexual misconduct in a separate incident during their freshman year. He has denied it.
The White House specifically requested FBI interviews with Ramirez, among three others. The FBI has been authorized to interview anyone it wants, with a focus on two allegations of sexual misconduct against Kavanaugh raised separately by Ford and Ramirez, sources close to the process say.
The investigation comes on the heels of Kavanaugh facing tough questions from the Judiciary Committee, including from Whitehouse, a key member who opposes his nomination to the highest court.
The committee voted Friday to send Kavanaugh's nomination to the full Senate, along party lines, with the support of every Republican member on the committee. But Flake indicated his support included one caveat: He wouldn't vote "yes" on the Senate floor unless an FBI investigation was reopened.
Whitehouse raised concerns at the hearing Thursday over Kavanaugh's high school years, asking a series of questions about the meaning of several phrases written in his high school yearbook, such as "Devil's Triangle."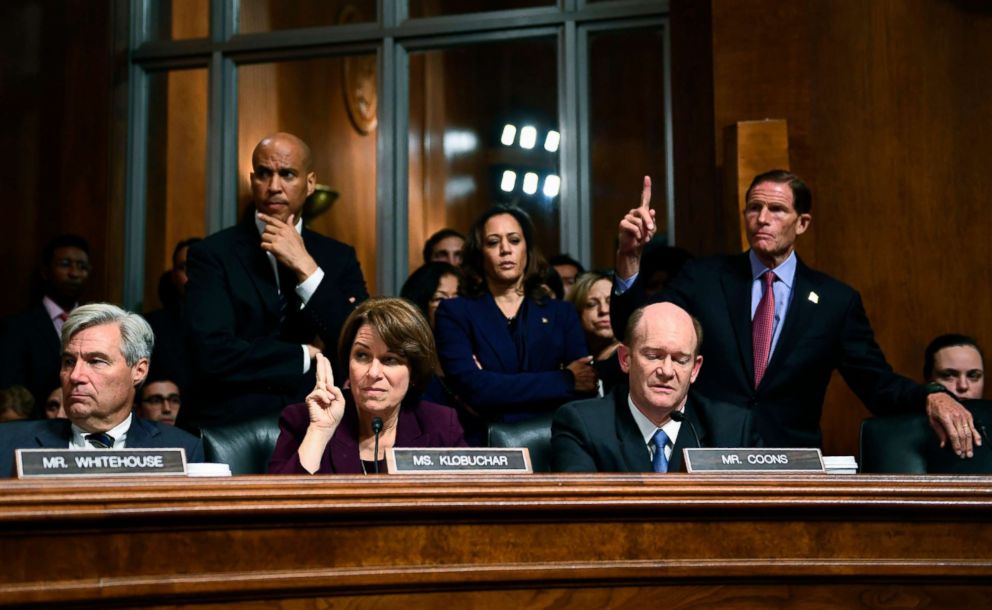 Addressing concerns that such questions targeted "trivial" matters, or that because the allegations are decades old, Kavanaugh's memory might not be accurate, Whitehouse, a former U.S. attorney and Rhode Island attorney general, told "GMA" Tuesday, "I think if these things are trivial and it's a minor, you know, miscue, if you will, if you're looking at a perjury case you require that the lie be material. Same with a false statement case, so tiny little slip-ups, I don't think are the issue."
"But if he's lying about something significant, in a way that he would clearly be conscious that he was lying when he testified to us," Whitehouse added, "that's pretty serious stuff."
Senate Majority Leader Mitch McConnell Monday denounced what he said were the Democrats' delay tactics to undermine Kavanaugh's confirmation, before asserting that the Senate will vote this week on his nomination.
"Their goal post keeps shifting," a defiant McConnell said of Senate Democrats. "And so let me make it very clear. The time for endless delay and obstruction has come to a close. Judge Kavanaugh's nomination is out of committee. We're considering it here on the floor and, Mr. President, we'll be voting this week."
It's unclear whether McConnell will have the votes to confirm Kavanaugh if the FBI investigation into the allegations isn't completed before then.
ABC News' Mariam Khan contributed to this report.