Sen. Franken: Sessions either has 'terrible memory' or 'is deliberately not telling me the truth'
Sessions is under more scrutiny thanks to new court documents.
November 3, 2017, 2:27 PM
— -- In light of new court documents unsealed in the special counsel's investigation, Sen. Al Franken, D-Minn., and other top Democrats are pushing Attorney General Jeff Sessions to explain his testimony to Congress about his knowledge of Trump campaign contacts with Russian officials.
According to documents unsealed Monday, Trump campaign foreign policy adviser George Papadopoulos, who pleaded guilty to making a false statement to the FBI, frequently communicated with Russians about arranging a meeting between Trump and Russian President Vladimir Putin, and even pitched a potential summit to Sessions and Trump at a meeting of the then-candidate's foreign policy team on March 31, 2016.
"When Papadopoulos introduced himself to the group, he stated, in sum and substance, that he had connections that could help arrange a meeting between then-candidate Trump and President Putin," the statement of the offense against Papadopoulos reads.
In an interview with ABC News, Franken said the filings appear to contradict Sessions' sworn testimony and stopped just short of accusing Sessions of perjuring himself.
"I don't think he told me the truth," Franken said. "I think that on different occasions he either has a terrible memory or he is deliberately not telling me the truth."
In the Senate Judiciary Committee's January confirmation hearings for Sessions, Franken asked the attorney general nominee what he would do "if there is any evidence that anyone affiliated with the Trump campaign communicated with the Russian government in the course of this campaign."
"Sen. Franken, I'm not aware of any of those activities. I have been called a surrogate at a time or two in that campaign and I did not have communications with the Russians," Sessions replied.
In a written questionnaire to the Senate Judiciary Committee during his confirmation, Sessions also told the panel he was not in contact with anyone associated with the Russian government -- despite the fact that Sessions met twice with Sergey Kislyak, then the Russian ambassador to the U.S., during the campaign. (Sessions has said he took those meetings as part of his duties as a senator, not as a Trump campaign surrogate.)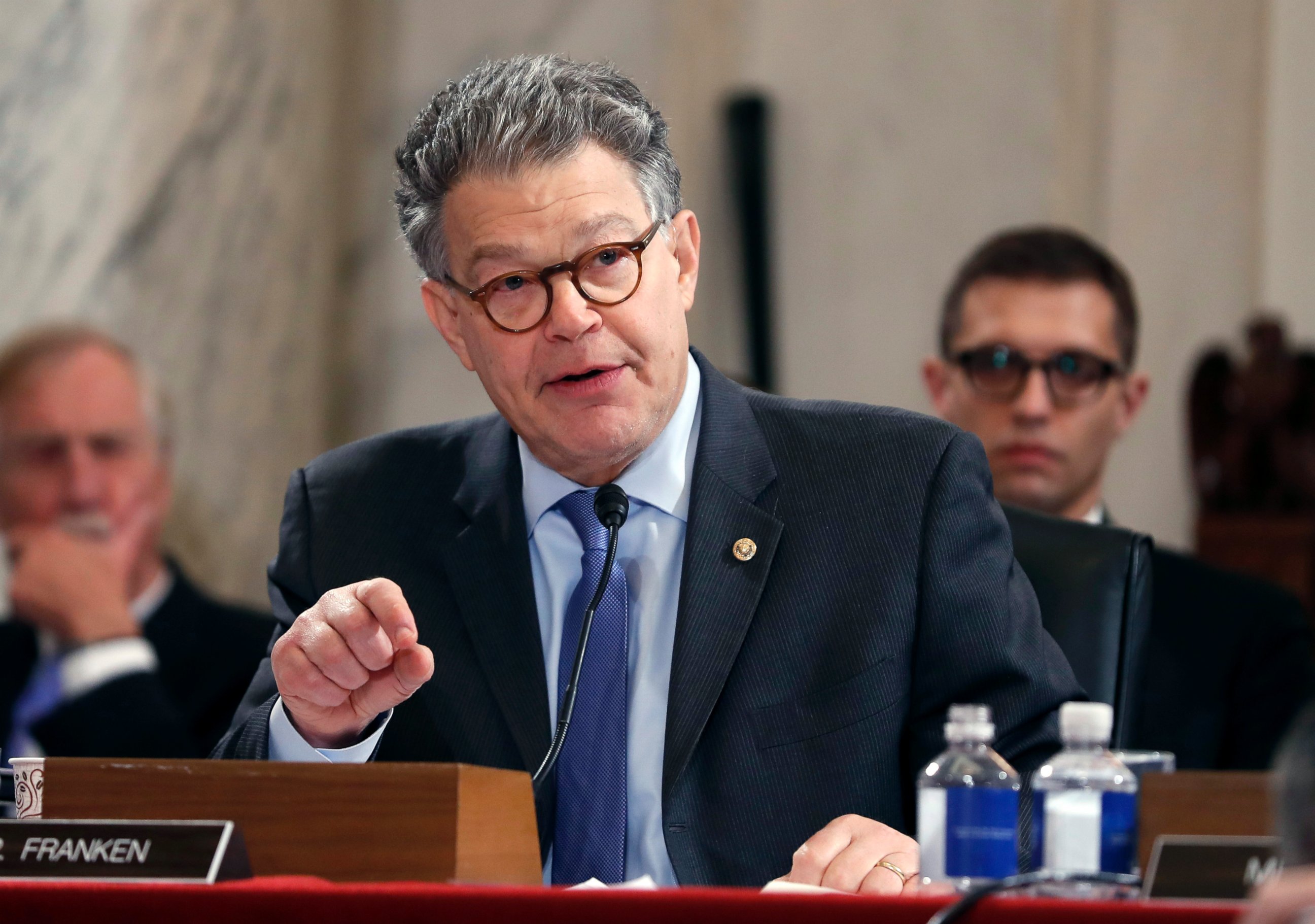 Asked about his initial testimony at a hearing last month, Sessions again told Franken he did not communicate with Russians.
"Was that what you were saying -- you don't believe that surrogates from the Trump campaign had communications with the Russians? Is that what you're saying?" Franken asked."I did not, and I'm not aware of anyone else that did, and I don't believe it happened," Sessions replied.
In an eight-page letter sent to Sessions on Thursday, a copy of which can be read below, Franken called on the attorney general to explain why he didn't mention the Papadopoulos exchange while testifying before the Senate.
"We must get to the bottom of what happened so that we can prevent it from happening again, and I am deeply troubled that this newest revelation strongly suggests that the Senate -- and the American public -- cannot trust your word," Franken wrote.
Sen. Pat Leahy, D-Vt., the top Democrat on the Senate Judiciary Committee, called on Sessions to return to Capitol Hill.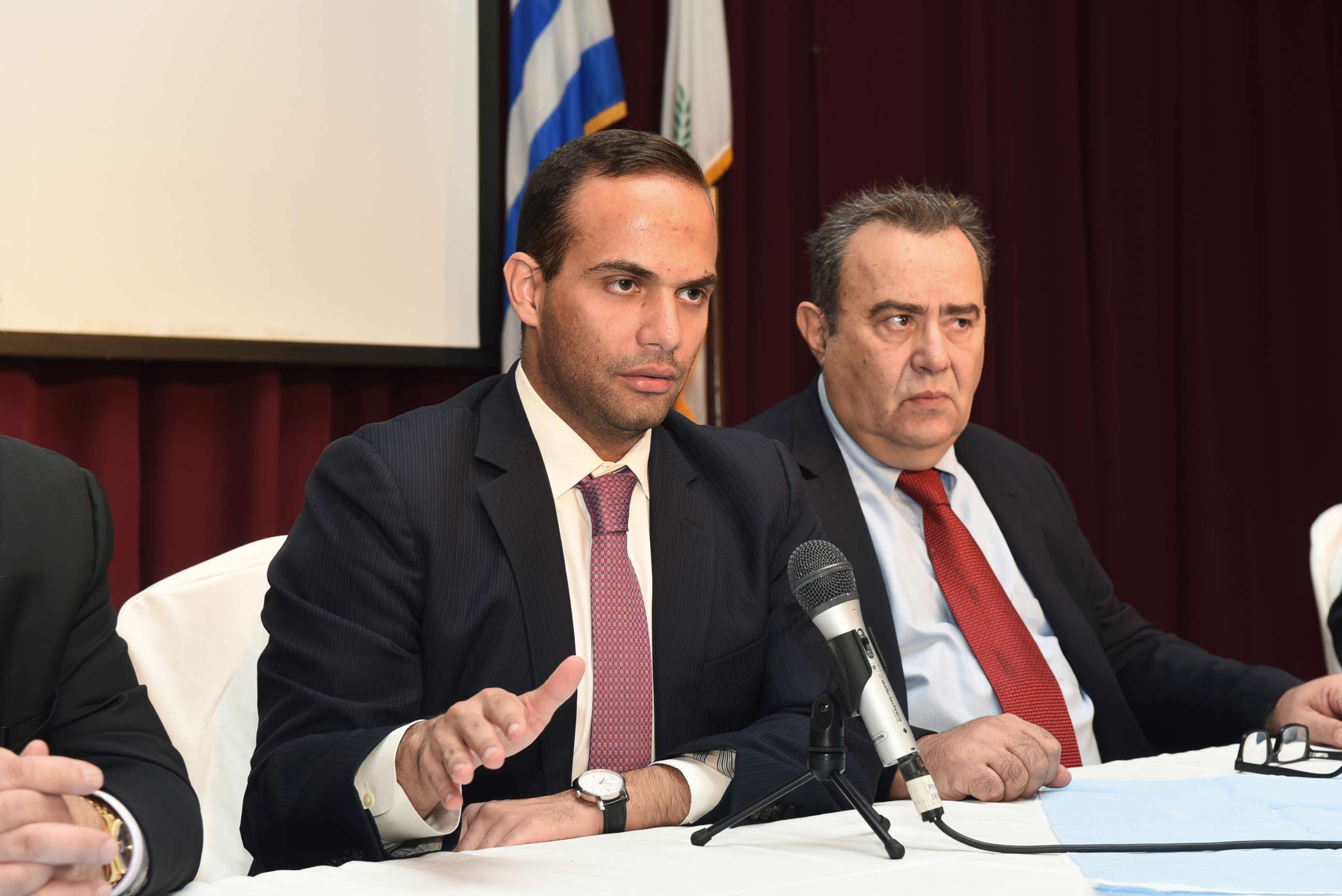 "The description of the March 2016 meeting contained in unsealed court documents is impossible to reconcile with the attorney general's appearance before the Judiciary Committee just two weeks ago," Leahy said.
On Thursday, Trump campaign foreign policy adviser Carter Page told the House Intelligence Committee he informed Sessions in June 2016 about an upcoming trip he was taking to Russia to speak at a university, a disclosure likely to put Sessions' testimony under even more scrutiny.
Page told ABC News he "mentioned in passing" to Sessions the June 2016 Russia trip he had planned, and "that I happened to be planning to give a speech at a university in Moscow." The trip was "completely unrelated to my limited volunteer role with the campaign and as I've done dozens of times throughout my life. Understandably, it was as irrelevant then as it is now."
A source familiar with Sessions' comments to Congress told ABC News the attorney general "has been entirely truthful and consistent on this matter."
"He had no knowledge of any conversations by anyone connected to the Trump campaign with any Russian or any foreign officials concerning any type of interference with any campaign or election in the United States. He was not aware of any continuous exchange of information during the campaign between Trump surrogates and intermediaries for Russian government as Sen. Franken suggested. He never heard of anybody on the campaign collaborating with the Russians."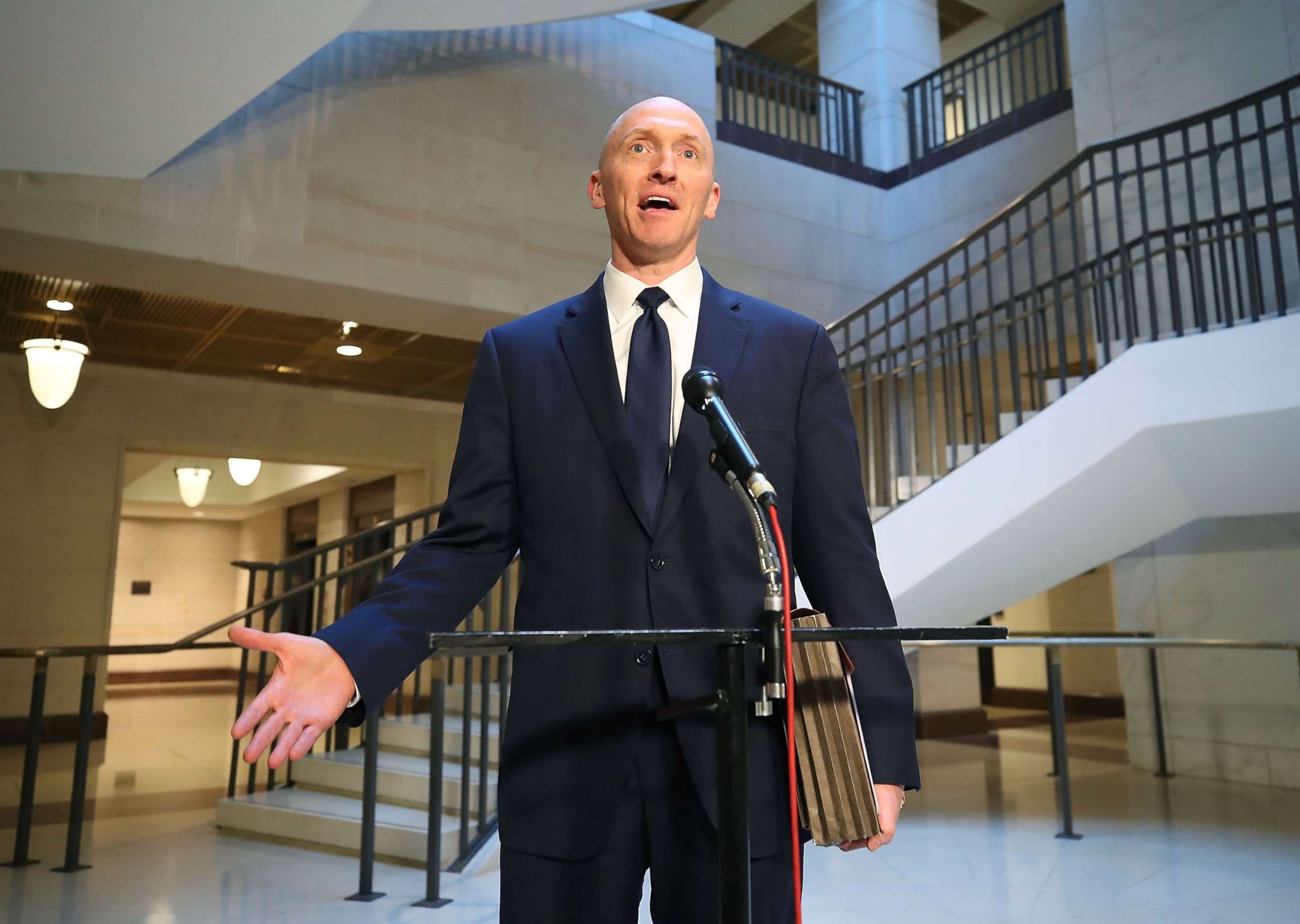 Sessions shot down the offer from Papadopoulos to seek a meeting between Trump and Putin, according to J.D. Gordon, a Trump campaign foreign policy adviser who was present at the meeting. Gordon defended Sessions, saying it's likely he simply didn't remember the meeting.
"I don't fault AG Sessions for not recalling things Carter or George may have told him in private settings," Gordon told ABC News. "They were actual, bonafide volunteers, and only met the Senator in group settings once or twice at least half a year before his confirmation hearing. Thousands of people approached the Senator during the course of the campaign including many, many true volunteers."
Aides to Senate Judiciary Committee Chairman Chuck Grassley did not respond to questions about whether the Iowa Republican wants Sessions to clarify or amend his testimony.
Franken, meanwhile, is eager to put Sessions back in the hot seat.
"Let's remember that this is about Russian interference in our election and that is at the very heart of our system of democracy and we're trying to find out whether the Trump campaign cooperated," Franken said. "When they can't keep their stories straight, it does seems very suspicious to me, so I want the Attorney General to answer questions. I sent him a letter and I would like for him to come before the judiciary meeting again and explain himself."
ABC News' James Gordon Meek, Mike Levine, Justin Fishel and Pete Madden contributed to this report.