Democrats in Congress are demanding that Environmental Protection Agency Administrator Scott Pruitt disclose details about his 2017 use of a Capitol Hill home tied to a top energy lobbyist.
U.S. Rep. Don Beyer, a Virginia Democrat called on Pruitt to "immediately make clear the terms of his housing agreement" and "publish all correspondence" with the veteran lobbyist whose wife co-owns townhouse.
ABC News reported Thursday that Pruitt lived in a townhouse that is near from the U.S. Capitol complex for much of his first year in Washington, property records from 2017 show.
The lobbyist J. Steven Hart, would not disclose how much Pruitt paid to live there and the EPA did not respond to requests for comment. Hart's wife, Vicki, co-owns the property. Reached late Thursday, she declined to comment.
A source familiar with the arrangement said Pruitt rented a single bedroom in an upstairs condo unit while he searched for a permanent residence. He rented the unit from early 2017 until August. No one else occupied the unit's other bedrooms, the source said.
Hart is the chairman of lobbying firm Williams and Jensen that lobbies on EPA policies like the Clean Air Act, according to its website. The firm also lobbied on issues related to the export of liquefied natural gas and represented Cheniere Energy Inc., which owned the only active Liquid Natural Gas export plant in the United States at the time.
Pruitt traveled to Morocco last December and the EPA said in a press release that liquid natural gas exports a topic of discussion during that trip.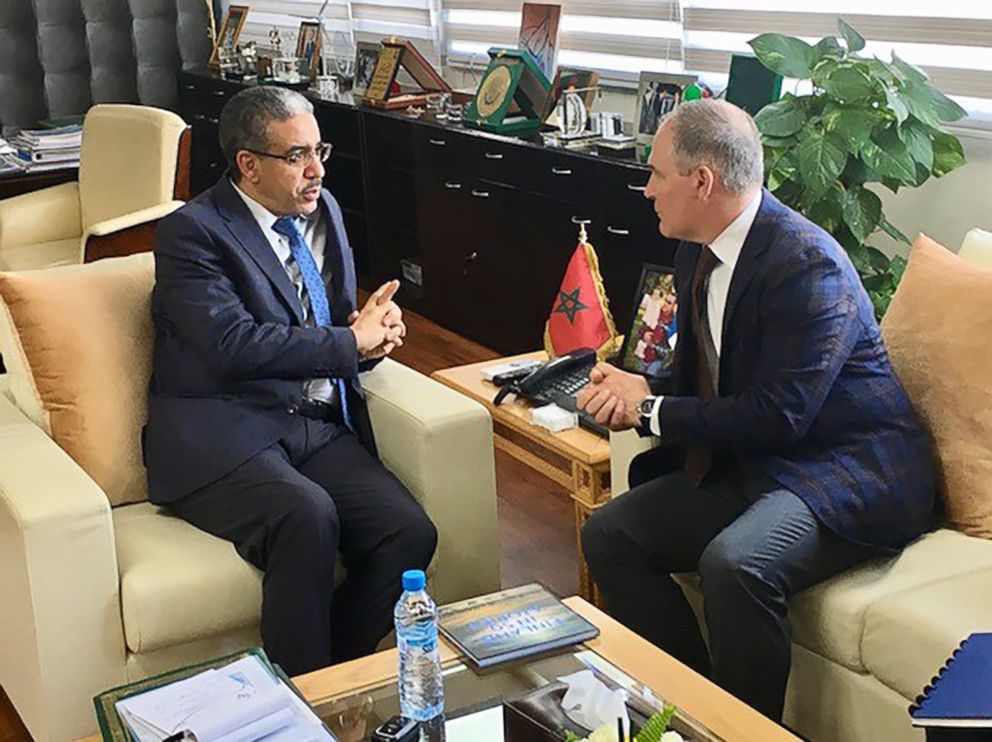 Cheniere Energy spokeswoman Rachel Carmichel told ABC News the company ended its relationship with Hart's firm in December 2017. The spokeswoman went on to say Cheniere was and said the company was unaware of the relationship and had not used Hart's firm to have conversations with the EPA.
The EPA did not respond to ABC News' questions about whether Hart's lobbying firm had any involvement in arranging meetings during Pruitt's trip to Morocco.
Multiple Republican members of Congress also did not return ABC News' requests for comment about the revelations, including Sen. John Barrasso, chairman of the Senate Environment and Public Works Committee. Barrasso is from Wyoming and led Pruitt on a coal mine tour Thursday with fellow Wyoming Sen. Mike Enzi.
But Democrats on the key congressional committees that oversee the EPA expressed outrage over the undisclosed arrangement.
"Administrator Pruitt should reveal the rental agreement so we can see if he received any preferential treatment, as well as his meeting schedules and itineraries because he has been the most secretive Administrator at the EPA that we've ever had," said U.S. Sen. Tom Udall, D-N.M.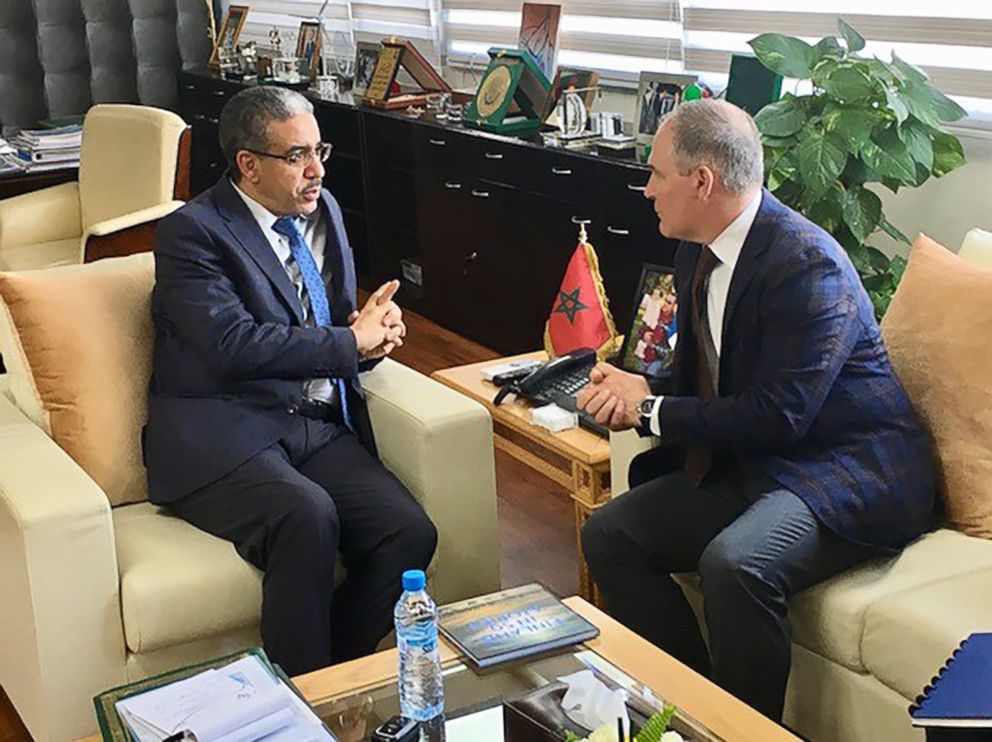 "Unfortunately, this seems to be another example in a concerning pattern with Mr. Pruitt," said U.S. Sen. Tom Carper, D-Del., ranking member of the Senate Environment and Public Works Committee.
Democrats from the House Energy and Commerce Committee, which has jurisdiction over EPA, tweeted about the ABC News report and some Democratic members tweeted about the housing arrangement using the hashtag #BootPruitt, which is part of a href="http://abcnews.go.com/Politics/environmental-groups-launch-ads-fox-friends-boot-pruitt/story?id=54071248" target="_blank">coordinated campaign against the administrator launched by several environmental groups this week.
That effort includes groups like the Sierra Club, Natural Resources Defense Council, and League of Conservation Voters, who argue that Pruitt's decisions benefit the oil and gas industries.
"The Administrator of the EPA should stand up to corporate polluters, not live in their homes while pushing their agenda at every turn," Sierra Club Executive Director Michael Brune said in a statement.
The head of the nonprofit watchdog group the Environmental Integrity Project and former EPA Director of Civil Enforcement Eric Shaffer called on the EPA's inspector general and Congress to look into the issue.
"Does this explain why Pruitt flew to Morocco to pitch natural gas exports, which isn't really an EPA concern?" Schaeffer wrote in a statement.
The EPA inspector general's office is aware of the report, according to spokesman Jeff Lagda.
The agency's inspector general is already looking into the cost of Pruitt's travel and whether the agency followed all proper procedures.
The EPA previously confirmed that Pruitt often flies first or business class, citing security reasons, but he later told CBS News that he has asked his staff to revisit that policy. That report is expected to be made public later this year, as well as an audit into the cost of Pruitt's personal security detail.
ABC News' Katherine Faulders and Ali Dukakis contributed to this report.