Democrats are expressing alarm over the Trump White House decision to claim executive privilege and withhold some 100,000 pages of documents from Supreme Court nominee Judge Brett Kavanaugh's time with the George W. Bush administration.
That decision, relayed in a letter late Friday, just days before confirmation hearings are set to begin Tuesday, is a move top Senate Democrat Chuck Schumer of New York called a "Friday night document massacre."
On Monday night, just hours before the hearings were set to begin, another 42,000 pages of Kavanaugh documents were released to the Senate, Schumer tweeted.
A spokesman for the Senate Judiciary Republicans said the amount of documents, including Monday's additions, is more than the last five confirmed nominees combined. Judiciary Republicans said they would be able to review the new documents without "issue."
"The Committee received another document production today, bringing the total volume of Executive Branch records to more than 480,000 pages, dwarfing the total Executive Branch material for the last five confirmed nominees combined. Our review team will be able to complete its examination of this latest batch in short order, before tomorrow's hearing begins," the spokesman said. "We've received records on a rolling basis. This production was roughly 42,000 pages of documents. I'd refer you to Mr. Burck's letter from last Friday, outlining the review process. Getting through this latest production before the hearing is not going to be an issue for us."
The spokesman also stated that in the past, some material has been received after the hearing.
In a statement, the Department of Justice said the "volume, depth, and breadth of the production of Judge Kavanaugh's documents far surpasses the much smaller and narrower productions for previous nominees."
"The Department of Justice, which has advised both Democratic and Republican administrations on the application of the Presidential Records Act and constitutional privileges, was responsible for determining which documents were produced to the Senate Judiciary Committee," the DOJ said.
More than 400,000 other pages had been previously handed over to the Senate Judiciary Committee, but Democrats say the withheld documents would give details and color to Kavanaugh's time as staff secretary and associate White House counsel in the Bush White House — when he was involved in some of its most controversial decisions and judicial nominations.
It's a time Democrats say is key in giving context to his time as a partisan Republican.
Before serving in the Bush White House, Kavanaugh had been a key deputy to Independent Counsel Ken Starr and advocated for tough questioning of President Bill Clinton about his sexual encounters with then-White House intern Monica Lewinsky.
Later, he said, after seeing the pressures inside the Bush White House, he wrote in a 2009 article for the Minnesota Law Review that any civil and criminal investigations of a president should be deferred until they're out of office because they're "time-consuming and distracting."
The just over 100,000 pages of material was withheld after the Trump White House "directed that we not provide these documents," wrote William Burck, the lawyer handling the document release on behalf of the Bush administration.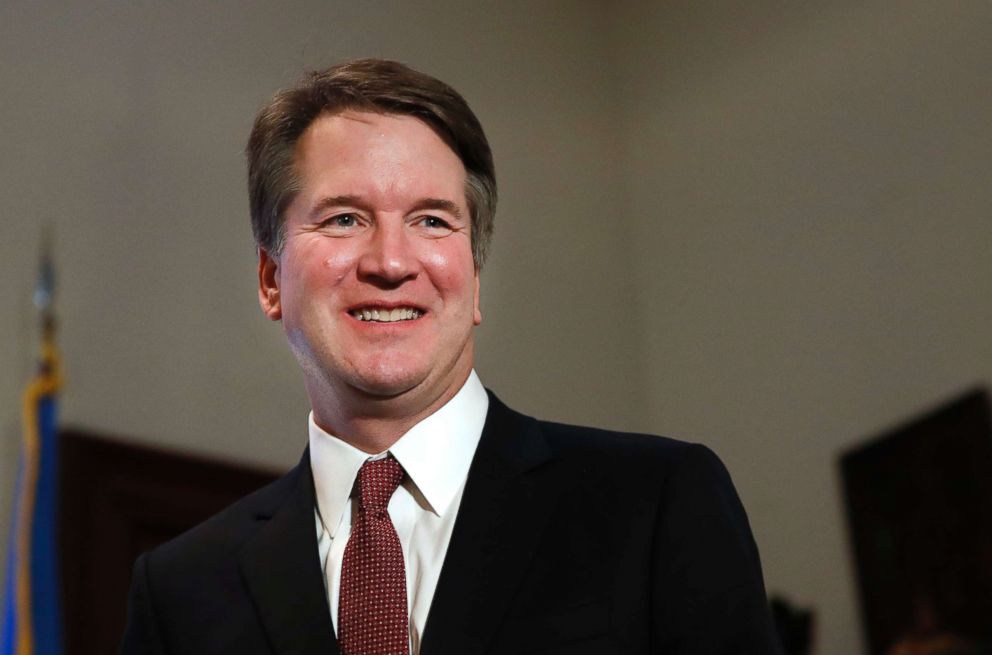 The Department of Justice and the White House said it had identified the documents to be within "constitutional privilege," Burck wrote in the letter, which was released by the Senate Judiciary Committee. Most of the documents "reflect deliberations and candid advice concerning the selection and nomination of judicial candidates, the confidentiality of which is critical to any president's ability to carry out this core constitutional executive function," Burck wrote.
The documents that didn't concern judicial candidates, Burck wrote, contained "advice submitted directly" from Kavanaugh to Bush, conversations between White House staffers that disclosed conversations with the president and "substantive" discussions about executive orders or legislation.
Schumer called the "last moment" decision by President Trump "unprecedented in the history of [Supreme Court nominations]" and said it had "all the makings of a cover up."
Responding on Twitter Saturday, deputy White House press secretary Raj Shah, who is overseeing the administration's Kavanaugh confirmation strategy, called Schumer's claim "entirely incorrect."
"In keeping with past precedent of the Senate Judiciary Committee, it requested access to 'any non-privileged Presidential record that is responsive to the Committee's special access request,'" Shah tweeted, following up with a reminder that the committee has 440,000 pages to work with and that he looks forward to the hearing Tuesday.
Democratic Sen. Diane Feinstein of California, the ranking member on the Judiciary Committee, seconded Schumer that it's obstructionist for documents to be withheld on claims of executive privilege.
"Senators should not be willing to cast a 'yes' vote for a nomination of this magnitude when more than 90 percent of the nominee's record is being denied to them," she tweeted on Saturday.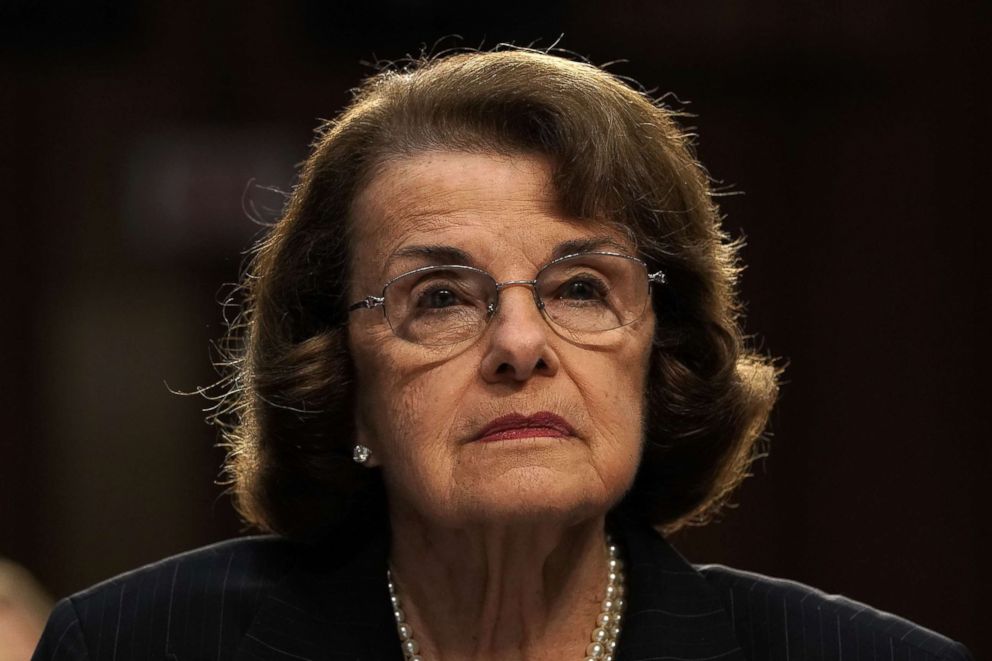 Sen. Dick Durbin of Illinois, the second-ranking Democrat in the Senate and also a member of the Judiciary Committee, said on "FOX News Sunday" that they'd be lucky to see six percent of all the documents out there.
"If he's so proud of his conservative credentials, show us the record, stand before us, trust the American people and they will trust you. I would say that to Judge Kavanaugh," Durbin said.
Fox News anchor Chris Wallace noted that the committee has received almost half a million documents on Kavanaugh, more than provided for the past five Supreme Court nominees.
Another Democratic Judiciary Committee member, Sen. Amy Klobuchar of Minnesota, raised concerns over more than 140,000 pages of material that have been made available to senators but not to the public.
"I think that you could ask some very interesting questions about these documents that I'm unable to even say, because I'm not able to make them public," Klobuchar said on NBC's "Meet the Press" on Sunday.
Asked if the documents she's seen would actually raise doubts about Kavanaugh's ability to be fair, Klobuchar said it would "strongly bolster the arguments that [she] could make."
Republicans, who hold just a 51-seat majority in the Senate, are quick to point to the public career of Kavanaugh and the hundreds of thousands of documents provided that show his stances on different issues.
"The Democrats have more than enough information to understand that this is a highly qualified jurist that should be the next Supreme Court justice," said Republican Sen. Ron Johnson of Wisconsin on ABC's "This Week" Sunday. "In an earlier time, 30 years ago, he would have passed unanimously."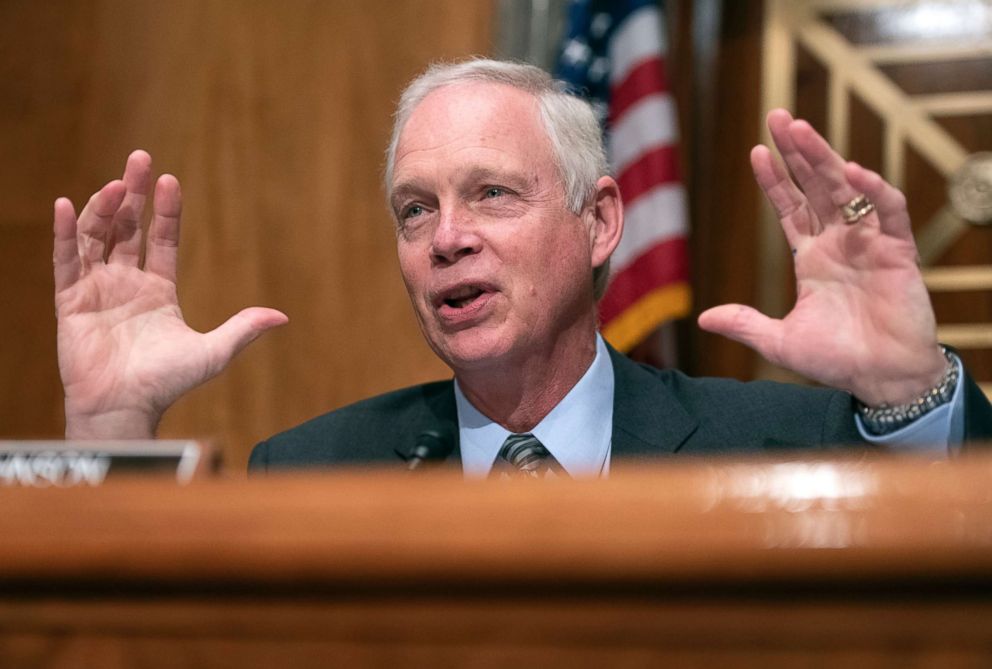 Sen. Lindsey Graham, a Republican from South Carolina, pointed to the 308 decisions Kavanaugh wrote in his time on the D.C. Circuit Court of Appeals as enough to form a "pretty good idea of what he thinks," he said on Fox News Sunday.
"Senator Grassley has been very fair," Graham said, emphasizing the record-high number of documents already provided. "We're going to have a hearing and there's no drama in this hearing," he said.
Despite the Democratic grievances, Graham predicted Kavanaugh would be confirmed, calling him "the one person I think every Republican president would see is the most qualified of their generation."
He predicted a smooth confirmation with 55 or more votes for Kavanaugh — meaning he assumes a "handful of Democrats" will join Republicans in voting for the president's nominee.
Because of the razor-thin margin in the Senate, the focus is on the 10 Democrats running for re-election in 2018 in states that Trump won just two years ago. Three of those Democrats, including Sen. Heidi Heitkamp of North Dakota, Sen. Joe Donnelly of Indiana and Sen. Joe Manchin of West Virginia, voted to confirm Supreme Court Justice Neil Gorsuch, Trump's previous nominee.
There are also two Republican senators on the radar: Lisa Murkowski of Alaska and Susan Collins of Maine, both of whom are pro-choice.
Last month, Kavanaugh told Collins he believed the 1973 Roe v. Wade decision was "settled law" — a comment she was pleased with, but that many Democrats and abortion rights organizations called vague and unimpressive.