Secretary of Transportation Pete Buttigieg announced Tuesday a multipart push to hold the freight rail industry accountable in the wake of the East Palestine train derailment.
In its announcement, the Department of Transportation set out proposals for the railroad industry, the DOT itself and Congress to follow to improve safety on rails.
Buttigieg's push for updated rail safety measures comes as the National Transportation Safety Board investigates the derailment of a train carrying toxic chemicals in Ohio earlier this month.
"But we don't have to wait for their final report to know that things have to change," Buttigieg said on "Good Morning America" on Tuesday.
For the freight railroad industry, including Norfolk Southern, the DOT called for a series of proactive steps to improve safety, including joining the Federal Railroad Administration's Confidential Close Call Reporting Program and phasing in safer tank cars more quickly, instead of by a congressionally mandated 2029 deadline.
The DOT called on the railroad industry to give workers paid sick leave -- a sticking point in union talks -- and to let state emergency response teams know beforehand when they're sending hazardous gas tank cars through states.
About 50 cars on a Norfolk Southern Railroad train traveling from Illinois to Pennsylvania derailed in East Palestine, Ohio, earlier this month. Eleven of those cars contained hazardous materials, five of which contained vinyl chloride, a highly volatile colorless gas produced for commercial uses.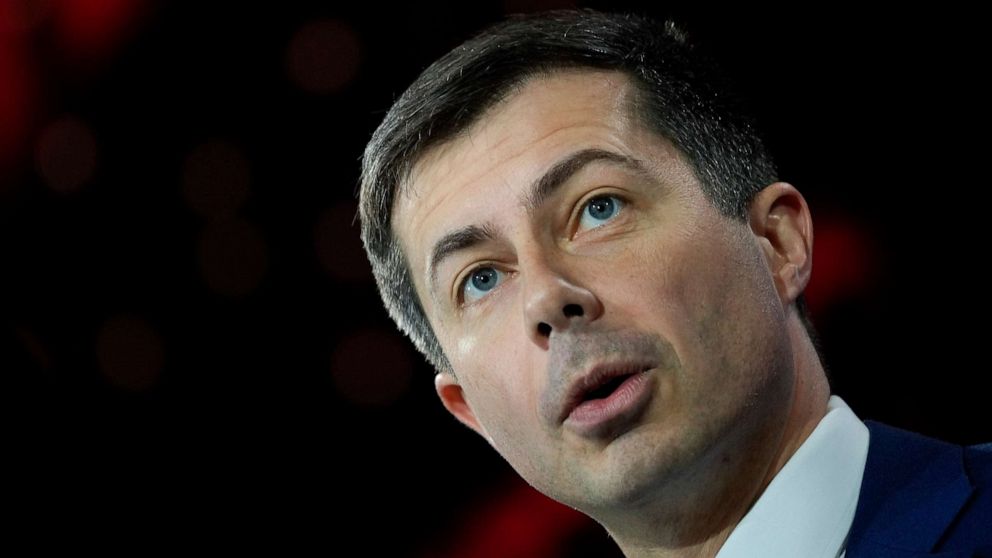 Buttigieg said getting medical access for people in East Palestine, the town where the train derailed, was a priority for the Biden administration.
"But there's another side to this story -- which is making sure we move swiftly on rail safety in this country," he told George Stephanopoulos on "GMA."
He said rail companies have fought safety regulations "tooth and nail."
"And that's got to change," he said.
As for its own actions, the DOT said in its Tuesday notice it is advocating for a rule that will require at least two people to be on train crews and working on starting safety inspection programs for routes that often involve hazardous materials and for older tank cars.
When it comes to Congress, the DOT called for the enactment of stricter safety protocols and to increase maximum fines the department can issue to rail companies for violating safety regulations. The current maximum fine is $225,455.
"A six-figure penalty for a fatal incident is pretty much a rounding error for multibillion dollar corporations," Buttigieg said.
Buttigieg said Norfolk Southern's operating income was $4.8 billion in 2022 and the company reportedly paid shareholders $18 billion in stock buybacks and dividends while slashing their workforce and refusing to provide paid sick leave.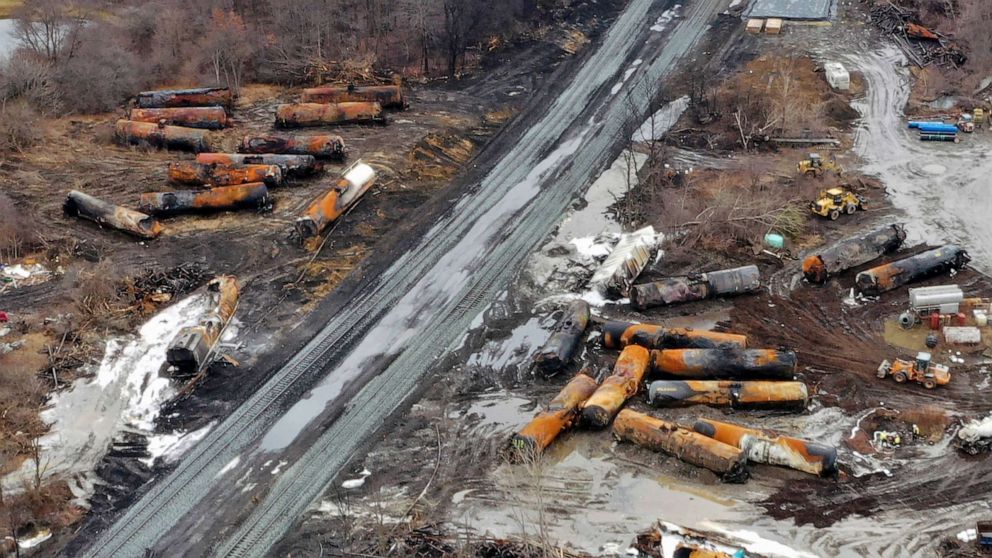 In a sharply worded, three-page letter sent Sunday to Norfolk Southern Railway president and CEO Alan Shaw, Buttigieg accused the Atlanta-based company of repeatedly prioritizing profit over safety -- a problematic ethos within the larger transportation industry that the secretary said has contributed to several derailments over the years.
"The derailment of a Norfolk Southern train carrying hazardous materials near East Palestine, Ohio, has upended the lives of numerous residents, many of whom continue to worry about their immediate health and safety as well as the long-term effects of the dangerous materials released near their homes," Buttigieg said in the Sunday letter. "They fear for their future, as do thousands of American communities and neighborhoods that sit along railway lines."