— -- Deputy Attorney General Rod Rosenstein developed the rationale to fire embattled former FBI Director James Comey "on his own," White House deputy press secretary Sarah Huckabee Sanders said today.
"The information in the letter was something that he came to on his own," she told ABC News chief anchor George Stephanopoulos in an interview on "Good Morning America."
Sanders also said Rosenstein's letter contained his "original thoughts" and its contents weren't "at the direction, necessarily," of President Trump.
Questions have arisen about the timing of Comey's firing amid an investigation into alleged contacts between Trump associates and Russian officials — allegations the administration has denied.
Sanders said that Trump had been mulling firing Comey for months, possibly even before the Nov. 8 election. But Comey's May 3 testimony before the Senate Judiciary Committee about his handling of a probe into former Secretary of State Hillary Clinton's use of a private email server was the "final catalyst."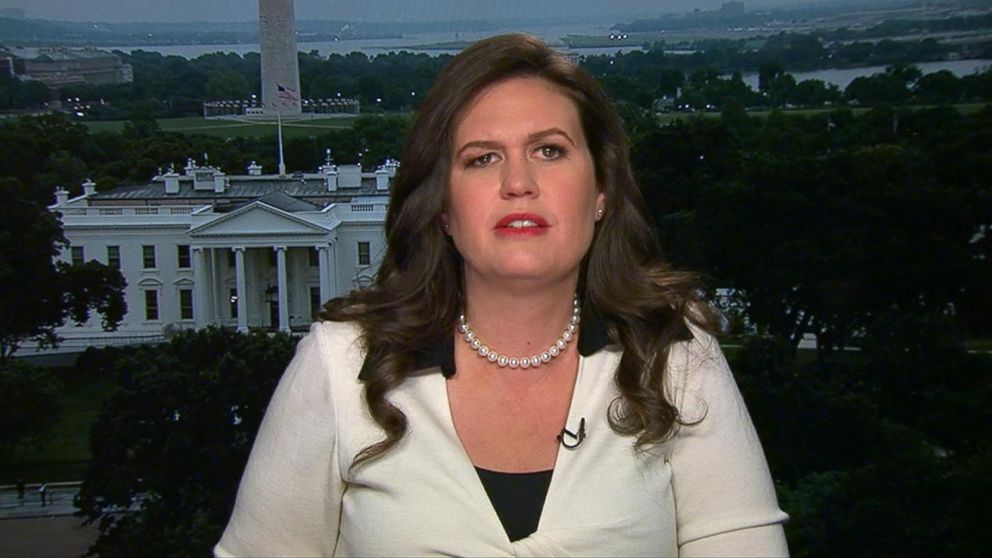 Rosenstein and Attorney General Jeff Sessions were at the White House for meetings Monday when Trump asked their opinions on the FBI director, Sanders said. Trump then asked them to put their thoughts in writing.
"He asked them to put that in writing, the conversation that they had on Monday," Sanders said. "The words that were written weren't at the direction, necessarily, of the president. Those were their own thoughts and ideas."
The White House announced Tuesday night that Comey was fired because of his handling of the FBI's investigation into Clinton's emails. In a letter made public by the White House, Trump informed Comey of the decision, citing the recommendations of Rosenstein and Sessions.
Multiple top White House officials, including Vice President Mike Pence and White House press secretary Sean Spicer, have pointed the finger at Rosenstein for making the case that Comey should be removed.
Rosenstein was so upset with the White House for pinning the firing on him that he was on the verge of resigning Wednesday, administration sources told ABC News.
"I'm not aware of his threatening to resign," Sanders said today on "GMA." "That's a question I would have to refer you to the Department of Justice."
Andrew McCabe, the FBI's deputy director, became its acting director after Comey's termination.
Rosenstein and Sessions are interviewing candidates to take over the FBI as interim director, according to a Justice Department official. They are focusing their search mostly on senior officials in the FBI and the Department of Justice, including the heads of FBI field offices around the country. A candidate is expected to be chosen and announced in the coming hours or days while the search continues for a permanent replacement.
ABC News' Riley Beggin, Benjamin Bell, Jack Date, Justin Fishel, Jonathan Karl, Meghan Keneally, Rick Klein, Mike Levine, Tom Liddy, Alexander Mallin, Benjamin Siegel and Alex Stone contributed to this report.