DeSantis campaign says he raised $20M since launching presidential bid weeks ago
"We are ready to win," his team said.
Florida Gov. Ron DeSantis has raised $20 million since the launch of his presidential bid in late May, his campaign announced on Thursday, boasting that it shows "enthusiasm" for the governor's run for the White House.
According to FiveThirtyEight, early polls so far show DeSantis as the second most popular candidate in the Republican primary field, though he is trailing former President Donald Trump, the front-runner.
In a statement, DeSantis' campaign manager, Generra Peck, argued that President Joe Biden's "leftist policies are destroying the country" and said, "Republicans are excited to invest in a winner ready to lead America's revival."
"We are grateful for the investment so many Americans have made to get this country back on track. The fight to save it will be long and challenging, but we have built an operation to share the governor's message and mobilize the millions of people who support it," Peck said. "We are ready to win."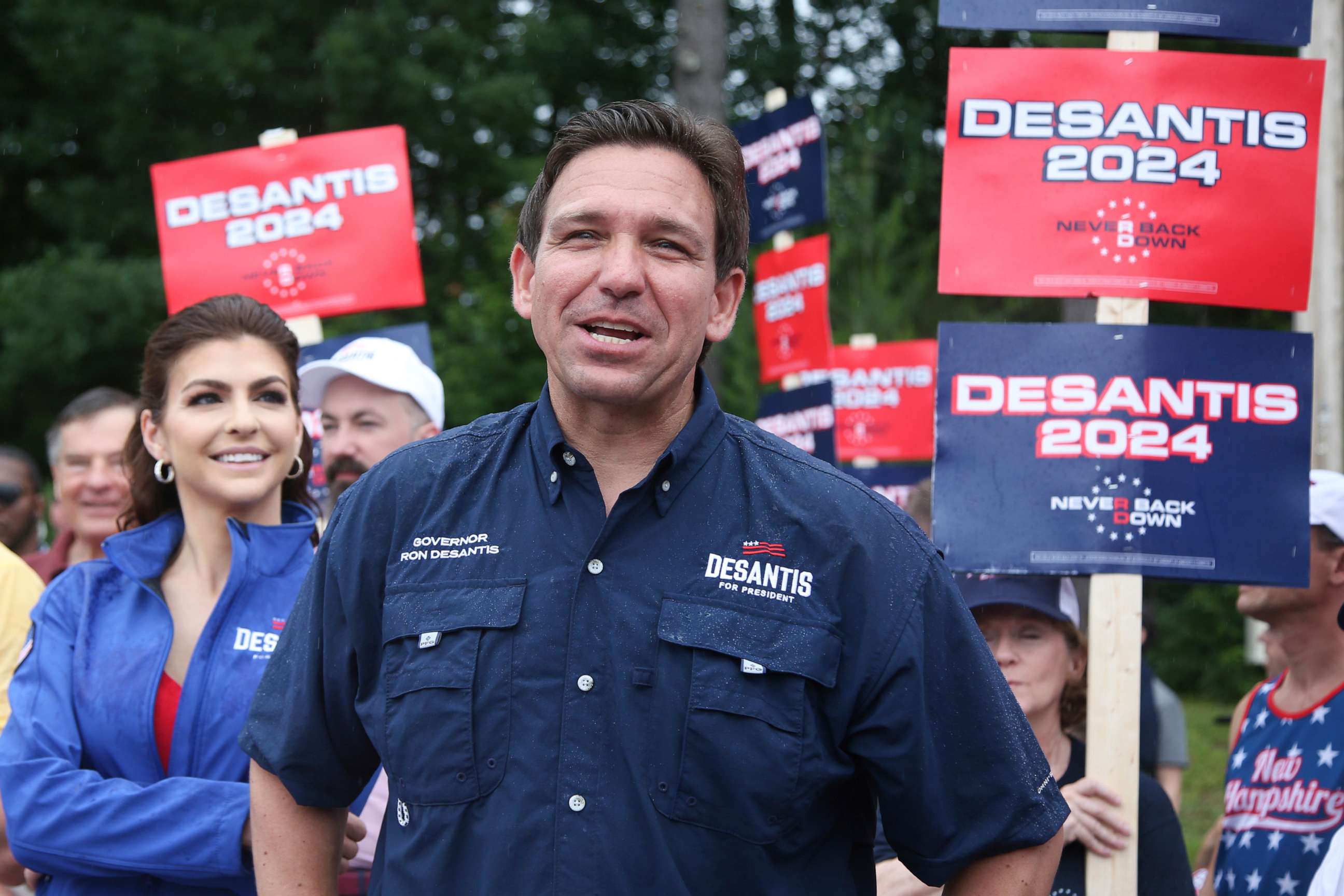 DeSantis' fundraising haul -- as self-reported by his campaign, pending him filing with the Federal Election Commission -- surpassed the amount that Trump's campaign raised during its first two fundraising quarters, when Trump brought in $3.8 million in during the fourth quarter of 2022 and $14.5 million during the first quarter of 2023.
But the former president's joint fundraising operation raked in more than $35 million between March and June of this year, according to a campaign spokesperson.
Donations to Trump's joint fundraising operation are split between his presidential campaign and his leadership political action committee, Save America, with 90% of each donation going to the campaign and 10% going to the PAC.
By comparison, the pro-DeSantis super PAC Never Back Down said they have also raised $130 million since launching in early March. The main pro-Trump super PAC, Maga Inc., has not yet released its latest fundraising numbers.
Fox News was the first to report DeSantis' fundraising.
DeSantis raised $8.2 million in his first 24 hours as a presidential candidate, the governor's spokesman, Bryan Griffin, previously confirmed to ABC News.
ABC News' Lalee Ibssa and Soo Rin Kim contributed to this report.