DAVENPORT, Iowa -- GOP Gov. Ron DeSantis' first Iowa swing of the 2024 presidential cycle kicked off Friday in a packed casino room on the eastern side of the state, where he boasted that his stringent conservative leadership style had steered Florida into becoming a model for the rest of the country -- a distinct tease of his White House ambitions.
"Good morning, I bring greetings from the free state of Florida," DeSantis said as he took the stage to loud cheers, touting his state as a blueprint, insisting it has "served as the promised land" and is "the fastest growing state in the country."
"And that is a result of leadership. It's a result of vision. It's a result of standing up for what's right," he said.
The Sunshine State leader -- who has publicly played down whether he would vie for the presidency this cycle -- was visiting the critical early state as he's privately indicated to allies that he intends to launch a bid for the White House in May or possibly June, sources familiar with the matter tell ABC News.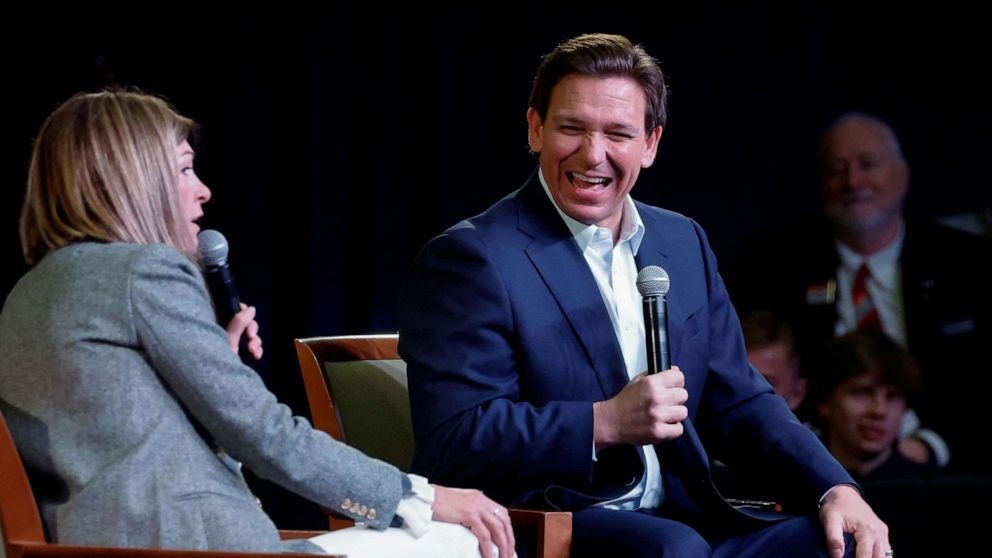 His trip to Davenport and Des Moines comes days before his presumed opponent and current GOP frontrunner, former President Donald Trump, will make a campaign stop in Iowa on Monday.
DeSantis' visit occurred while Nikki Haley, a former Trump-appointed U.S. ambassador to the United Nations who announced her White House bid last month, hosted a dueling event across the state in Clive, Iowa, with Iowa GOP Sen. Joni Ernst.
Ahead of Iowa's 2024 presidential caucuses, a new Des Moines Register/Mediacom Iowa Poll found that if former President Donald Trump were to be the Republican nominee again 74% of Iowa Republicans say they would likely vote for him in the 2024 general election -- although the number of Iowans who say they would "definitely" vote for him has decreased by more than 20 percentage points since June 2021.
In Davenport, DeSantis received a warm reception, including several standing ovations when touching on a range of issues from the border to COVID-19 to education. He spoke just under an hour, first from the podium, then sitting down for a conversation with Iowa Gov. Kim Reynolds -- another GOP chief executive who gained notoriety for bucking federal COVID guidance during the pandemic -- to promote his new book, 'The Courage to be Free.'
"I've hung around with Ron for just a little bit and I'm here to tell you he is just getting warmed up. So, this guy is a man on a mission," Reynolds said.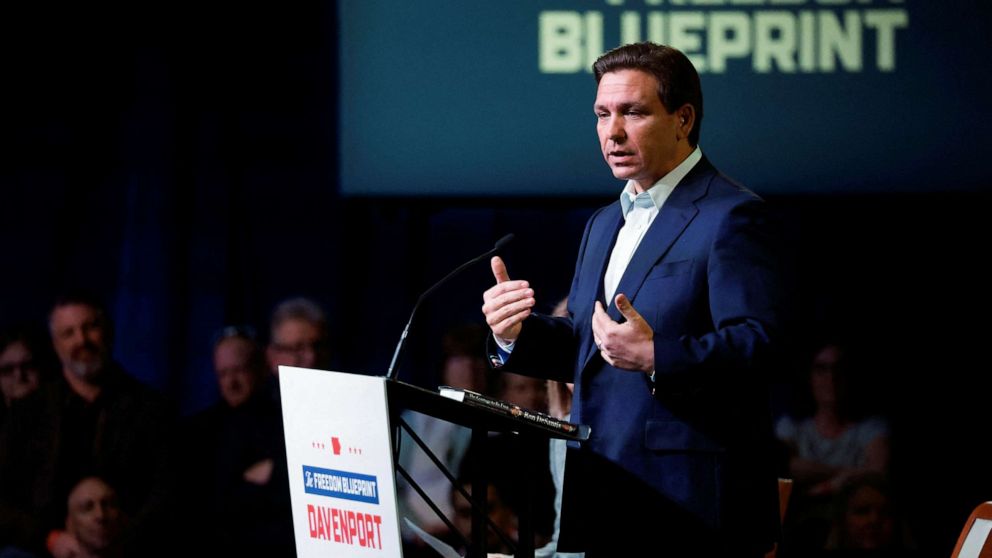 DeSantis, who in a the Des Moines Register/Mediacom Iowa poll had favorability numbers just two points behind Trump's, did not mention the former president directly by name, though he painted a contrast between the criminal probes, staff turnover and communications crises of Trump's tenure to his own administration, which he pointedly says has "no drama."
"The one thing I could say if you talk to Floridians, there's no drama in our administration. There's no palace intrigue. They basically just sit back and say, Okay, what's the governor going to do next? And we roll out and we execute, and we do things and we get things done," DeSantis said.
DeSantis, who has a notably hostile relationship with non-conservative news outlets, was asked outright by Reynolds about his approach to news media coverage.
The Florida governor called legacy media "very, very untrustworthy" in response.
"We just focus on delivering results and delivering the agenda. And I think what people have figured out is, you know, the legacy media is very, very untrustworthy in the eyes of the public," he said.
"Just speak the truth. Do your thing, but do not give them the satisfaction that they are some type of neutral gatekeepers, because they are not."
In a tweet following DeSantis' visit, Reynolds uploaded photos from her interview with the Florida governor, captioned: "The corporate media's worst nightmare!"
The Florida governor rose to national GOP stardom throughout the COVID pandemic, when he kept the state largely open during the early days of the virus' spread and has been vocally skeptical about vaccine efficacy.
Iowa attendees jumped to their feet several times on Friday when DeSantis addressed COVID.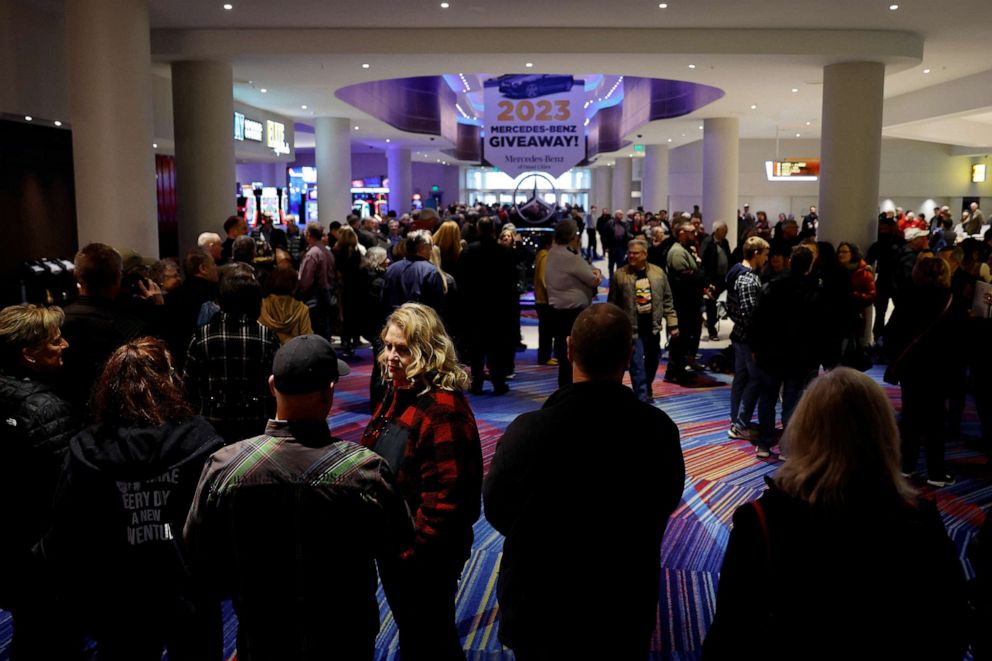 "I'm just proud to say that when during COVID the world lost its mind, when common sense suddenly became an uncommon virtue, the state of Florida stood as a refuge of sanity," he said. "The elites were wrong about lockdowns. They were wrong about forced masking. They were wrong about closing schools. They were wrong about denying natural immunity."
DeSantis also touted his administration's decision to ban "any COVID shot mandates for schoolchildren and university students" and his push against vaccine mandates, saying, "nobody should have to choose between a job they need and a shot they don't want."
The governor also took a swipe at President Joe Biden, calling on him to allow Novak Djokovic, the tennis champion who refuses to take the COVID vaccine, to compete at the Miami Open, despite the tournament's vaccination requirements.
"If Djokovic wants to meet us in the Bahamas, we'll get him over here by boat, get him to the state of Florida so he can compete," DeSantis said to applause.
--ABC News' Katherine Faulers and Will Steakin contributed to this report.